Trust the Process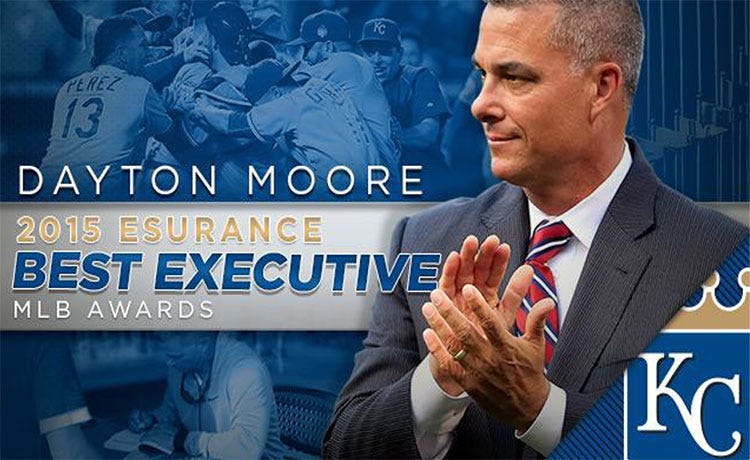 About Dayton Moore, fist bumping Eric Hosmer and the Royals future
Dayton Moore already has been enshrined in that imaginary Kansas City Hall of Legends, there with Len Dawson and George Brett, Hank Stram and Buck O'Neil, Buck Buchanan and Willie Lanier and Bobby Bell and Frank White and Tony Gonzalez and a dozen or so other people. He took the Royals from nowhere to the pinnacle, built a World Series champion in a place where hope for so many had long faded. He did it in a way that inspired countless cynics and critics, myself included. His place in Kansas City sports history is secure.
And now that team seems on the brink of being broken up. Four of the Royals key players become free agents at the end of the year. The rotation is already almost entirely different; the bullpen has mostly disbanded.
What do you do after you've won it all? Where do you go from there?
The Royals' plan: Try to win one more time and hope for the best.