Tiger and Browns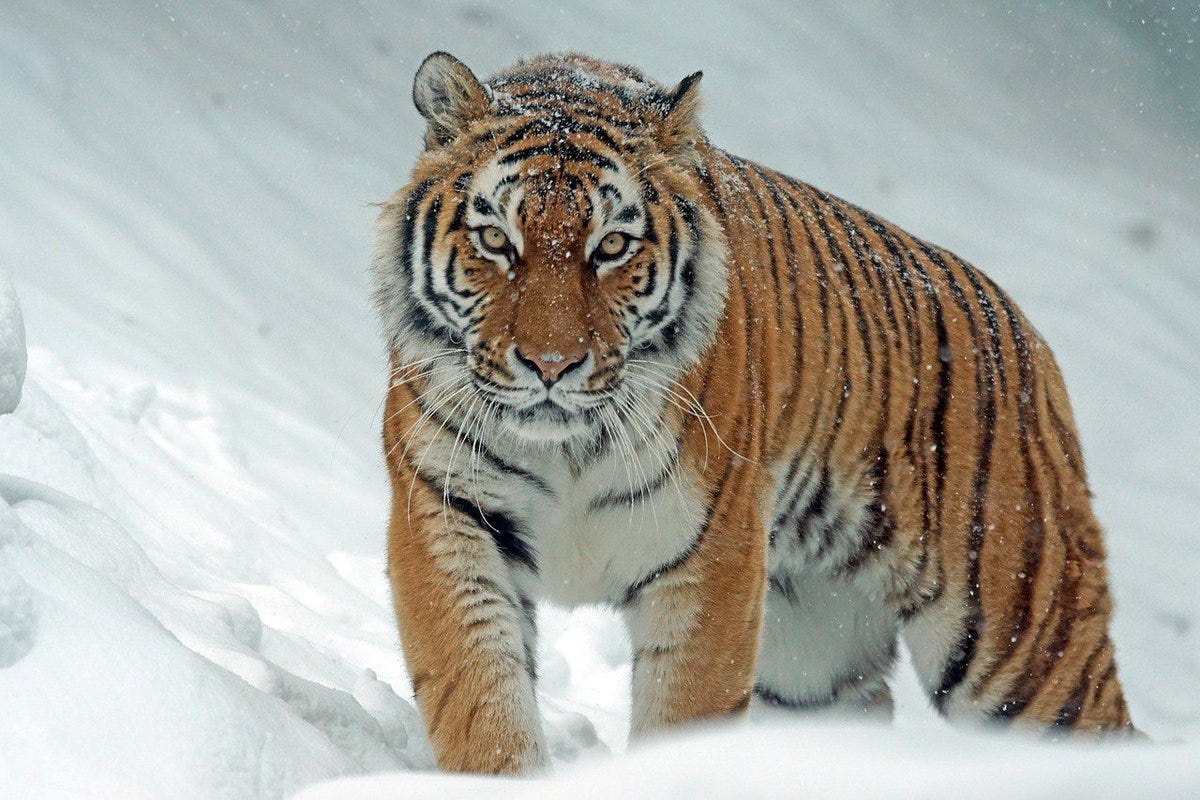 Well, yes, it has been a little while. Sorry about that. It's been kind of busy around here lately. OK, I'm not going to lie to you -- it's been a madhouse (did I mention that I'm writing this book on Harry Houdini?). I'm not quite out of the craziness yet ... but there was no way I could let this moment pass with the Browns going trade crazy and Tiger Woods rising from the ashes. I've probably spent 46 percents of my mind power the last 15 years on those two topics alone. If Yuni Betancourt came back, that would basically cover my entire oeuvre.
The Browns traded defensive tackle Danny Shelton to the Patriots this week -- hardly the most interesting thing they did but I have to mention it because Shelton's departure officially knocks out every single first round pick the Browns took between 2009 and 2015.
This list includes:
2009: Alex Mack -- The last really excellent first round pick for the Browns; but the Browns lost him in free agency.
2010: Joe Haden -- Good player for a time, Pro Bowler, but it was an ugly ending in Cleveland.
2011: Phil Taylor -- Pretty good player at first, lasted in Cleveland four seasons
2012: Trent Richardson -- Third pick in the draft, as much of a bust as a bust can be. Browns were thankful they could dump him one year later on Indianapolis for a late first round pick proving they are not the only suckers in the world.
2012: Brandon Weeden -- Quarterback alert! Didn't work out.
2013: Barkevious Mingo -- Sixth pick overall. Had a great name. Couldn't play.
2014: Justin Gilbert -- Eighth pick overall. Didn't have a great name. Couldn't play.
2014: Johnny Manziel -- Quarterback alert! Browns took him on the advice of a homeless person. We know this because the owner proudly bragged about this fact. Disastrous doesn't begin to cover the pick.
2015: Danny Shelton -- Twelfth pick overall. I actually thought he wasn't too bad, but maybe that was because he was surrounded by other Browns. In the land of the blind, the mediocre defensive tackle is king. New management obviously wasn't impressed, although it might be telling that Bill Belichick was interested.
2015: Cameron Erving -- Was only around a short time but created so many memories.
Now, you could say: Why would you bring up this stuff NOW when the Browns actually are doing some exciting things like trading for the very good receiver Jarvis Landry and actual professional quarterback Tyrod Taylor to serve as a bridge until the Browns drafted quarterback is ready? They also acquired talented cornerback Damarious Randall. Why stir up old ghosts when things may actually be looking up?
And my answer is: I'm hoping this is a burial of those old ghosts. I happen to think that new Browns general manager John Dorsey is a bright football guy. I also think there's plenty of dysfunction in Cleveland as you could tell by the spectacularly bizarre decision to keep coach Hue Jackson after the Browns went 1-31 in his first two seasons. These trades suggest that Dorsey really is in charge, that he is being given the opportunity to blow up this team. This is the best news of all.
For the first time in recent memory, the Browns are showing their hand and actually making real, live, passionate personnel decisions. I have written before that what has been so frustrating about being a Browns fan the last three or four years is that the team never seemed to like players. As horrendous as the Johnny Manziel draft pick was, it was at least a leap of faith, a willingness to bet on a player they liked. True: It was an astoundingly stupid impulse that led them to take him, but it was at least an impulse. After that -- maybe because they were shell-shocked -- the Browns went dead. They traded for draft picks and traded those draft picks for other draft picks. They acquired players dispassionately, never taking any chances, never tipping their hand about what kind of team they were hoping to build. They seemed content to do nothing and let the team completely disintegrate.
Now, you can see them going for something more. They decided Shelton wasn't the player they wanted, so they got him out of there. They saw the opportunity to get a 100-catch receiver, and they grabbed him. They wanted to improve the secondary and so that they got a frustrated but talented cornerback. They wanted to get a real quarterback to lead the team immediately and while Tyrod Taylor has not been a star he does have a 51-16 touchdown to interception ratio the last three years in Buffalo and seems like a very good candidate for Hue Jackson, whose best work was turning the similar Andy Dalton into a really good player.
The stuff they're doing now makes sense. It might not work. Shelton might become a force in New England. The Taylor-Landry thing might not play out. Russell's attitude might wreck things. Who knows, really? But the Browns are in motion, they are locked in and engaged, they have the first and fourth picks in the upcoming draft ... let's hope this is the last blog post the refers to Cameron Erving and that the future is actually, possible, seriously ... bright.
* * *
Tiger Woods has been a constant topic on this blog because he's perhaps the most compelling athlete of my life as a sportswriter. I have never felt anything quite like the feeling when he blew away the field at the 1997 Masters or when he beat Bob May in that crazy playoff at the PGA Championship or when he destroyed Pebble Beach and left it in tatters or when he won his fourth in a row in Augusta. His ability to tame a sport that, more than any other, resists being tamed has been awesome and impossibly fascinating.
But ... I also was very early in saying that Tiger Woods was not going to break Jack Nicklaus' record of 18 Majors. I believed that because -- and here's another theme of this blog -- I thought just about everyone was again underestimating what age does to athletes. It is life's perpetual trap; we fall into it again and again and again and again. I think it is just that we can't get our minds around the simple fact that a hitter can be elite at 31 and finished at 32, that a cornerback can be invulnerable one season and toast the next, that a golfer can be No. 1 in the world and then just another guy in the span of only a few months.
Golf is particularly mean when it comes to such things because one of the myths of golf is that old can play it as well as young. Tom Watson almost wins the British Open at 60. Phil Mickelson wins again at 47. Jack Nicklaus puts an article that says he's finished on his refrigerator door and then goes out and wins the Masters at 46. This is an ageless sports, isn't it?
No. It isn't. You look at the aging patterns; they are not very different from, say, a baseball pitcher. There are exceptions, but they are just that: Exceptions. Golf, because it does not require footspeed or quick reflexes, is kinder to our aging bodies. But age still weighs on the golfer in so many ways. It weighs on the back and the hips and shoulders. It also weighs on the mind. In golf, yes, a great player can turn back the clock every now and again. But then comes the next week and the next and the next.
This makes Tiger's story better. What Tiger is doing this week at the Valspar Championship is so wonderful and magical that it is almost beyond words. I'm writing this before his Sunday round begins so I don't know the finish, but the finish doesn't matter. He's back. He looks healthy and pain-free. He's hitting amazing shots again. Tiger Woods is 42 now and he has not won a tournament in five years, he has not won a Major Championship in almost a decade. The odds against him have been staggering. But there he is, blowing our minds again.
And it's so great ... as a sportswriter, as a fan, these are precisely the moments you spend so much time dreaming about.
One thing that's funny is that just as Tiger has countless fans, he also has many detractors ... and the thing you hear some of them saying now is, "What's the big deal?" He's in a three-way tie for second place at a golf tournament nobody cares about.Why don't people spend more time talking about some of the younger golfers, like 26-year-old Corey Conners who is actually leading the tournament and is a rookie on the tour and has worked hard to get here?
This seems disingenuous to me for two reasons. One -- we know exactly what the "big deal" is. Tiger Woods is a 14-time major champion who played golf better than any person who ever lived. He has dealt with demons and injuries and more injuries and more injuries and even he seemed to give up some hope that he would ever contend like this again. But here he is, and it's a big deal, a huge deal, a story you could make a movie about.
But second -- the only reason the name Corey Conners might cross your mind or mine (unless you just happen to be an obsessive golf fan) is BECAUSE he's leading this tournament that Tiger Woods is in. It has always been like this: Tiger Woods takes golf to another place. Nothing could be better for Justin Thomas or Jordan Spieth or Rory McIlroy or Jason Day or any of the other golfers out there than for Tiger Woods to be back, somewhere near his best. a contender, a force. You don't have to root for Tiger Woods. You don't have to root against him. But you have to do one or the other because Tiger's greatness demands that; and there's simply no other golfer and only a few other athletes -- LeBron, Tom Brady, Roger Federer, Serena Williams -- who command that sort of attention.
For me, personally, seeing Tiger Woods out there in contention again makes my knee hurt a little less, my back feel a little looser, my mind a little bit more open to possibility. "It's not easy," Tiger once told me sternly when I suggested that he makes it look easy. Of course it isn't easy. That's what makes it so thrilling.