There's only one MVP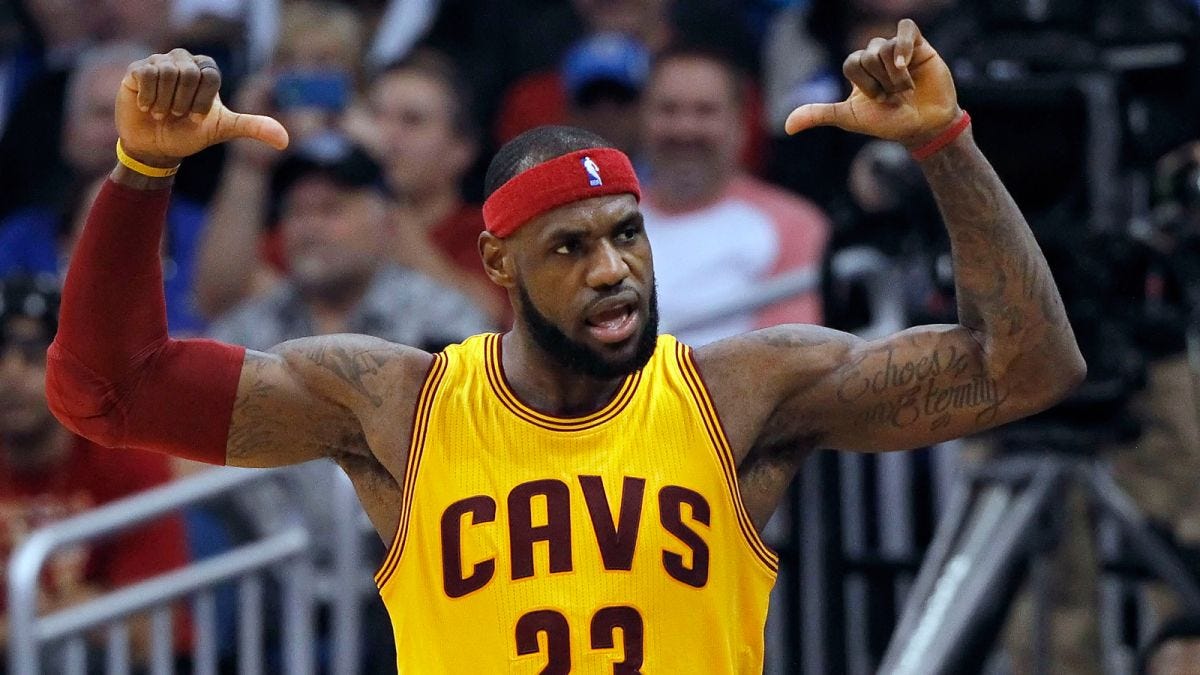 Baseball awards are fun to argue about. There's a specific reason for this: Baseball, more than any other major American team sport, separates the individual. Yes, of course, the overall goal is always winning. But in baseball the goal of the single player -- get a hit, get a strikeout, make the catch -- matches up almost 100% of the time with the goal of the team. Individual and team mesh well.
This isn't true in other sports. In basketball, a player's goal is not to score as many points as he can. In football it isn't to make every tackle, or block every man or catch every pass. In hockey, if a teammate has a better shot, you pass the puck to your teammate.
If Bryce Harper gets nine at-bats and hits four home runs in a game, nobody thinks he's being selfish and all about himself. If Kobe Bryant takes 50 shots to score 50 points, everybody thinks it.
I've been trying to think of a way to put the basic difference between baseball and other sports -- the best I can think of is the Derek Jeter vs. Tom Brady example. The point of this is not either of them, it's LeBron James, but give me a minute.
A lot of people think Derek Jeter is overhyped and that's fine. But let's pretend that Jeter was drafted by the Milwaukee Brewers instead of the New York Yankees. How different a player is he? I'm not talking about perceptions or championships won or any of that. Just: How different a player is he?
Best guess: He's exactly the same player, the same .310 hitter, the same irrepressible ambition to play baseball, the same power and speed, the same defensive reputation. It's a fair guess that he gets to 3,000 hits, a fair guess that he goes to the Hall of Fame. He might have played for multiple teams. He might have not had the late-career renaissance. He might have retired earlier. He might have been on everybody's All-Underrated Team. But none of that changes the likelihood that Derek Jeter would have still been Derek Jeter no matter where he played.
Now, Brady. Let's say Brady was taken by the Cleveland Browns in the draft rather than the New England Patriots. How different a player is he? The hard answer, I think, is this: He almost certainly would be a dramatically different player.
Play it out in your mind. The Browns had drafted Tim Couch with the first overall pick a year earlier, so they would have drafted Brady as a backup just like the Patriots did. The Browns were full invested in Couch for obvious reasons; it's not entirely clear they would have even given Brady a second glance.
So what happens? Now, there's no Drew Bledsoe to get hurt, and no Bill Belichick to boldly stick with the kid over the much bigger name (something most coaches would absolutely not do). You can imagine a scenario where Brady beats out Couch for the starting job, But even if that did happen, what next? The Browns offensive line wasn't exactly great -- Tim Couch was sacked 51 times in 2001. They were not overflowing with weapons -- Dennis Northcut and Quincy Morgan were generally their best receivers. How good could Brady have been?
And then, after the Browns somehow made the playoffs in 2002, the team became a hot mess with regime changes, coaching changes, personnel changes, game plan changes basically every year. Does Brady change history? Does he stabilize the ogranization with great play? Maybe he does -- no one can doubt his greatness as a player. And then again, maybe he doesn't. Because individual greatness in football, even at quarterback, means little if the team can't get out of its own way.
But -- and this really is where we get to the point -- the Jeter scenario is interesting to consider because it's baseball. The Brady scenario is entirely beside the point. The thing that makes Tom Brady amazing is that his team ALWAYS wins. He's a great player, maybe the greatest ever, he prepares for the moment like no one else, he rallies his teammates with fury, he makes the big throw just about every time. But you can't really separate that from the team; and you would not even want to separate it. To ask what Tom Brady would be like on another team is to miss the point that in football your job is specifically NOT to be an individual. It is, as coaches always say, to do your job where you are ... and do it so well that it raises your team higher.
All of which (finally) gets us to LeBron James.
A few years ago, back in 1997, the MVP Award went to Utah's Karl Malone even though the voters were probably aware that Michael Jordan was still playing. Karl Malone is one of the greatest players in NBA history. But to give any award with "valuable" in the title to Karl Malone when Michael Jordan is still at his zenith is too ridiculous to even discuss. I remember at the time that the argument seemed to be that Maloney's stats were blah blah blah and that Jordan's teammates were yadda yadda yadda and that Jordan had already won la la la la awards and so on.
It was as stupid then as it sounds today.
This year, the NBA MVP award will go to Houston's James Harden, Oklahoma City's Russell Westbrook or San Antonio's Kawhi Leonard and that's all well and good, they're all wonderful players, they all had amazing seasons, and I can see how good their advanced metrics are.
There's only one MVP, though. You know it. I know it. They know it too.
The thing about being as good at basketball as LeBron James is that at some point you lose sight of the fact that he is fundamentally different from every other player. He is the one player in the NBA, the only player in the NBA, who could be added to a reasonably good team and instantly turn them into a championship team.
Or this way: He is the one untradeable player. If San Antonio traded Kawhi Leonard for LeBron James, they would be better. If Oklahoma City traded Russell Westbrook for LeBron James, they would be better. If Houston traded James Harden for LeBron James, they would be better too.
This has been clear for a very long time -- I mean, James has just guided his team to the NBA Finals for the SEVENTH STRAIGHT SEASON. Yes, he's had some superb teammates. He's also had some not-so-superb teammates. None of it matters. Seven straight Finals. It's not even fair.
And how good is this Cleveland team without him anyway? The other night in Cleveland, James had a bad game. It just wasn't working. He wasn't in the flow at all. It looked for a while that his teammates would give him a night off. The Cavs built up a 21-point lead. The Cleveland crowd was into it. And then ... the Celtics started hitting threes, the Cavaliers kind of went dead, and the Celtics won the game.
It was yet another subtle reminder: This Cavaliers team, even with big-name talent, can't win without LeBron.
Put it this way: LeBron James has had 30 playoff games in his career where he had a Basketball Reference Game Score of less than 14 -- this is the Basketball Reference total score that combines points, rebounds, asssists, steals into one handy number. How many of those 30 games do you think his teams have won -- and remember, we are talking about Cleveland and Miami teams that have already been to seven NBA Finals, have won three championships, etc.
LeBron James' team record when he goes for Game Score of less than 14: 6-24.
See, those teams don't just need LeBron James to win in the playoffs. They need PEAK LeBron James to win. They need SUPERHUMAN LeBron James to win. And more often than not, he gives it to them. James has now scored more playoff points than anyone. This is a guy who has had FORTY playoff games with a Game Score of 30 or better. In those games, not surprisingly, his teams are 32-8.
In Game 4 of the Boston series -- a game Cleveland needed to win and did win with a combeback of their own -- announcers heaped all sorts of credit on James' teammates, particularly Kyrie Irving who went for 42 and had some of the craziest finishes imaginable and Kevin Love who pulled down a career high 17 rebounds. They were the "heroes" of the night. They made up for a "subpar" LeBron, who somehow picked up four fouls in the first half. Even Thursday night, during Game 5, the legend Marv Albert kept talking about how the Cavaliers had overcome LeBron's troubling night.
How bad was LeBron's troubling night? He scored 34 with five rebounds and six assists. He scored 15 of those points in the fourth quarter to end the any Celtics dreams.
You don't notice because this is what LeBron James does. We often don't notice sunsets either.
Thursday night, in the closeout game in Boston, James went for 35 points, eight rebounds, eight assists, three steals and a block. The Cavaliers scored a team playoff record 43 points in the first quarter, a team playoff record 75 in the first half, and Pujolsed a Boston crowd that had so desperately wanted to get hyped.
NBA Awards are silly to argue about for a bunch of reasons. One, nobody cares about the NBA regular season. Two, the voters routinely twist themselves into knots trying to separate the player from the team, something that just doesn't work all that well in basketball. Hey, the three MVP candidates all had great seasons; you could argue persuasively that they all had better seasons than LeBron James did.
But come on: You'd take LeBron. And you wouldn't even have to think about it.