The Worst Prediction Ever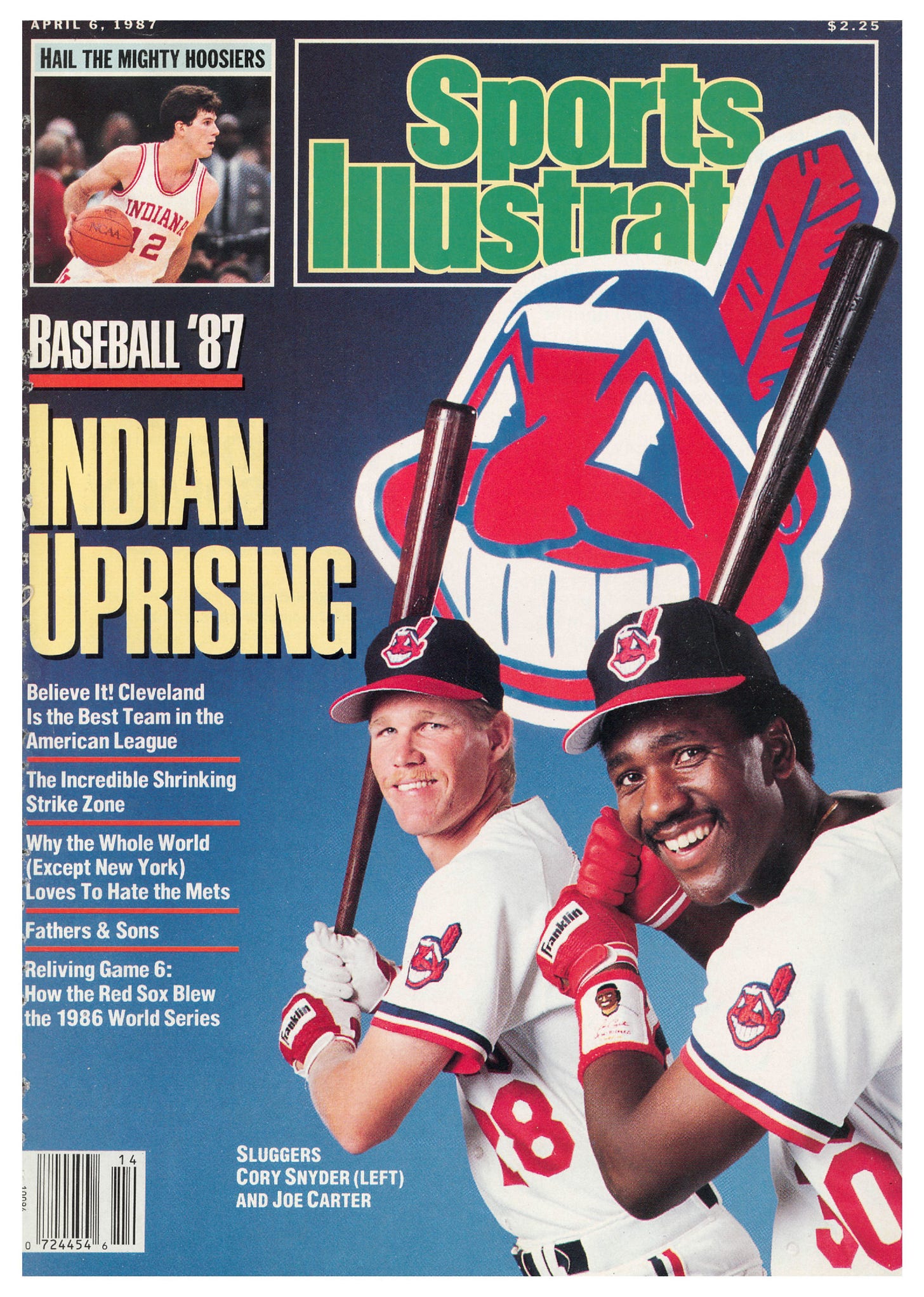 Yes, it's time to take out all those Cory Snyder rookie cards that you were sure would pay for your retirement home in the Bahamas. Let's go back to that extraordinary year, 1987, when Sports Illustrated decided to highlight Chief Wahoo and pick Cleveland to win.
It was a life altering moment for me ... and various other people such as Houston Rockets GM Daryl Morey, author of the recent Godfather books Mark Winegardner and various other Clevelanders who fell for this nonsense even though Cleveland was relying on Phil Niekro and Steve Carlton (combined age 4,943) to lead the pitching staff.
Indian Uprising? Really? It's only 30 years ago that you could use THAT headline?