The Veterans Committee
Today, for your enjoyment, we offer a long and meandering history of the Hall of Fame veterans committees. We'll focus much of our energy on 2001-present — "From Maz to Baines" would be the movie title — but to tell this story right, we have to go back to the beginning. This is the sort of crazy, over-the-top, but, I hope, entertaining stuff you'll get here at JoeBlogs.
* * *
The Baseball Writers blew it. If you want to know why there are Hall of Fame veterans committees at all, and why for 80 years they have somewhat arbitrarily elected people into the Hall (some overdue, some questionable, some plain bizarre), you merely need to go back to the 1940s, when the Baseball Writers Association of America had a chance to make sense of it all.
And they blew it.
This isn't meant to be too hard on the BBWAA. The truth is, I'm not sure they could have done anything BUT blow it. See, in the beginning, nobody thought much about HOW the Hall of Fame election process should work. The challenge of raising money to build a baseball museum in Cooperstown, getting baseball's leaders behind it, marketing the place, collecting memorabilia, etc., all of that was so monumental that logistical questions like "Wait, how do we actually decide which players get in?" were dumped into the, "Yeah, we'll worry about that later" file.
You might not know this — I didn't know this — but the original plan was for the BBWAA to handle everything. The Hall of Fame itself was going to stay out of it. This was 1936, and the BBWAA WAS everything. There was no other baseball media. There was obviously no Internet and no television, but in 1936 none of the New York teams even allowed their games to be broadcast on the radio. There were only a handful of magazines that ever wrote about baseball (most prominently The Sporting News and Baseball), but those stories were almost exclusively written by newspaper people.
So think about this from the Hall's perspective. Where could they go to find a group of people with the credibility to choose players for the Hall of Fame? There were really only three options:
The BBWAA

People inside baseball (players, former players, managers, executives, etc.)

Fans
The second two options were unwieldy and, anyway, not at all useful for a fledgling baseball museum just trying to get attention. It had to be the BBWAA. And so, the BBWAA was charged with figuring out who should be the first people elected to the Hall of Fame.
You probably know the first class they elected: Ty Cobb, Walter Johnson, Christy Mathewson, Babe Ruth and Honus Wagner.
What you might not know is that the BBWAA was ALSO supposed to choose the "old-time baseball players" — meaning players from before 1900. I didn't know this. I thought that there was a special committee set up to choose pre-1900 players ... and eventually there was. But the BBWAA was given first crack. In 1936, the BBWAA balloted 78 of its oldest writers (including a few old players), the ones who might best remember those players from the early days. The 75 percent rule had already been put into place (this was the one thing the Hall of Fame was ALWAYS insistent upon), so the players needed 59 votes to be elected.
As you might suspect if you know a bit about the arithmetic of ballots, nobody got close to election.
Cap Anson, 39.5 votes

(Tied) Buck Ewing, 39.5

Wee Willie Keeler, 33

Cy Young, 32.5

Ed Delahanty, 21.5

John McGraw, 17

Old Hoss Radbourn, 16

Mike Kelly, 15

Herman Long, 13.5

Amos Rusie, 11.5

Hughie Jennings, 11
And, no, I don't know what a half-vote means, either. In all, 58 players got at least one vote. As we now know, when you have an open ballot like that, there's almost no chance at all for consensus.
But that's not how it looked in 1936. It looked then like the BBWAA didn't think a SINGLE PLAYER FROM THE 19TH CENTURY deserved to go into the Hall of Fame. Newspaper headlines across the country talked about how none of the old-time players stacked up, and people got mad. The BBWAA was ruining what was supposed to be a celebration of baseball!
And for the first time -- but certainly not the last -- the BBWAA's inability to elect players fundamentally altered the future of the Baseball Hall of Fame.
[caption id="attachment_23791" align="aligncenter" width="343"] Mathewson, Ruth, Wagner, Johnson and Cobb were a strong first five.[/caption]
Landis Takes Over
The BBWAA's failure to elect anyone pre-1900 convinced baseball commissioner Kenesaw Mountain Landis that the writers lacked the experience, judgment and sense of history to handle this task. He promptly created his own six-person committee of friends and baseball insiders, and they quickly got into a room together and elected five people into the Hall: executives Morgan Bulkeley and Ban Johnson, managers Connie Mack and John McGraw, plus pioneer George Wright. The next year, they elected pioneer Alexander Cartwright and famed "Father of Baseball," sportswriter Henry Chadwick.
A quick point here: The Landis group, without even thinking much about it, had determined the future of the Hall of Fame by electing executives, managers and pioneers. Remember: Nobody knew what the Hall of Fame was supposed to be at that point. It could have been exclusively for players (as many even now think it should be). It could have included ACTIVE players -- that was a common suggestion in 1936, before an influential St. Louis sportswriter named J. Roy Stockton convinced everyone that it would be better for the Hall of Fame to honor only retired players.
The American League PR man — and creator of the first Hall of Fame ballot — Henry Edwards, agreed, "thus allowing the future to take care of men like Frisch, Cochrane, Gehrig and others still active in the game."
In other words, Landis and crew -- by electing their pals -- unilaterally determined that the Hall of Fame would have all sorts people in it that hadn't played the game. Owners. Managers. Umpires. Pioneers. Even sportswriters. Maybe this is exactly as it should be, but the point is nobody DECIDED that. Nobody even THOUGHT about that.
Like almost everything that shaped the Hall of Fame, it just kind of happened.
You will notice that in those two votes, Landis and company did restrain themselves from selecting old-time players. The thought was still that the BBWAA would handle the baseball player portion of things. But in 1939, that idea ended, too. The BBWAA still had not figured out how to elect any players from before 1900. In fact, it had elected only four more people since the original class (Nap Lajoie, Tris Speaker, Cy Young and Pete Alexander).
And Landis lost his mind waiting. The commissioner had grown up in that time period, so those were the players he loved. He decided enough was enough, grabbed two of his friends -- the two league presidents, Ford Frick and Will Harridge -- and they just put in Cap Anson, Charlie Comiskey, Buck Ewing, Old Hoss Radbourn, Al Spalding and (bizarrely) Candy Cummings.* They didn't vote. There was no 75% line. There was nothing. Landis put them in basically by himself, because he was tired of waiting.
*Candy Cummings is in the Hall of Fame because Landis believed he invented the curveball.
The Fatal Blunder
So, let's take stock here. The Hall of Fame had started with what seemed a streamlined system: The BBWAA would take care of everything. The BBWAA lost its authority by failing to vote in a pre-1900 player. Then the writers so frustrated Landis with their inactivity that he just started putting in players willy-nilly. In 1939, the writers tried to reassert themselves by electing Eddie Collins, Wee Willie Keeler, George Sisler and, on a special ballot, Lou Gehrig.
And then came the fatal blunder. The BBWAA looked at its work, saw that it was good, and rested.
I had long thought that the reason the BBWAA voted in only one player — Rogers Hornsby — from 1940 through 1947 was because of World War II. That probably played some part in all this, but the bigger truth is that the BBWAA was paralyzed. There were SO MANY players worthy of induction that the organization could not process them all. The job was too big. A consensus was too hard to come by. And so the BBWAA didn't even vote in 1940, '41, '43 or '44.
That made a lot of people involved with the Hall of Fame really, really mad.
Then came the 1945 Hall of Fame ballot, and it was a baseball disaster of the highest order. It was chaos. None of the writers even seemed to understand the rules. They voted for Kid Nichols, Ed Delahanty, Amos Rusie and other pre-1900 players, even though Landis had taken that right away from them. But they also voted for active players such as Joe DiMaggio and Bill Dickey. In all, the BBWAA voted for 95 different players. Fifty-eight of them would eventually get into the Hall of Fame. But not that year. No, that year Lefty Grove -- considered at the time perhaps the greatest pitcher in baseball history -- got 11 percent of the vote.
Obviously, no one was elected. When you consider everything, it's sort of astonishing that Frank Chance came as close as he did, with 72.5% of the vote.
[caption id="attachment_23792" align="aligncenter" width="419"] The BBWAA voted in only one player — Rogers Hornsby — from 1940 through 1947.[/caption]
The Hall of Fame fiasco of 1945 made it clear to everyone in and around Cooperstown that the BBWAA simply could not be trusted. The Hall of Fame cannot survive if new players are not elected with regularity. The Hall is a living museum, forever in motion, and the BBWAA, by being unable to get out of its own way, had managed to tick off absolutely everybody.
And that vote guaranteed that there would forever be a Hall of Fame-installed veterans committee watching over Cooperstown and "correcting" those mistakes and oversights that the BBWAA seemed unable to avoid.
The Permanent Committee
Judge Landis died in late 1944, and in his final months, he created a "permanent committee," which would evolve into the Hall of Fame Board of Trustees. Its first act, naturally, was inducting Landis into the Hall of Fame.
Its second act was to take away most of the power from the BBWAA.
It did this in two ways. First, it ruled that the BBWAA must meet and vote every single year. It must vote only for players whose entire careers came after 1900. It also saddled the BBWAA with the now-famous character clause. People usually say that Landis came up with it -- and maybe he did write it -- but it was actually the permanent committee of 1945 that ordered the writers to vote "on the basis of playing ability, integrity, sportsmanship, character, their contribution to the team on which they played and to baseball in general."
It was the first time that the Hall of Fame had given the BBWAA direct instructions on how to vote. The message was clear: The Hall no longer trusted the BBWAA to do anything on its own.
Second, when the BBWAA failed to vote anyone in again in 1946 -- this after being given DIRECT ORDERS -- the permanent committee just took over. It elected TWENTY-ONE people in 1945-46. Yeah, 21. And, look, there were some long overdue choices in there, such as Delahanty and Waddell. But, for the first time in Hall of Fame history, there were some insane choices, too. On one side, you had the BBWAA playing Hamlet over Lefty Grove and Jimmie Foxx and Frankie Frisch and all-time greats. On the other, the permanent committee escorted in Tommy McCarthy and Roger Bresnahan and the Tinker-to-Evers-to-Chance trio. It was madness all the way around.
The BBWAA tried feebly to respond -- in 1947, it FINALLY elected Grove, Cochrane, Frisch and Hubbell. From 1947 to '56, it elected 22 players into the Hall. Things were finally moving.
But it was too late. The pattern had been established: Wash. Rinse. Repeat. In the late 1950s and early 1960s, the BBWAA again failed to elect any players -- and the veterans committee put in a bunch. In the early 1970s, the BBWAA again got miserly (they didn't even elect Yogi Berra on the first ballot, for crying out loud) and Frankie Frisch's merry band of marauders put in every single 1920s and 1930s player they knew.
The permanent committee was indeed permanent; it would always be in the wings, perched over the BBWAA, as the true force in shaping the Hall of Fame.
The Powerless BBWAA
I should explain what I mean when saying that the veterans committee has become the true force in shaping the Hall of Fame. See, despite appearances, the BBWAA doesn't have much sway at all over the Hall of Fame. The BBWAA's power is mostly an illusion. And the part that isn't illusion is fleeting. It can, and will, be taken away at any time.
Here's what I mean: What's the main thing that the BBWAA does? Right: We, the baseball writers, vote in OBVIOUS Hall of Famers. It's all well and good to say that the BBWAA votes in Mickey Mantle, Willie Mays, Henry Aaron, Tom Seaver, Mike Schmidt, Cal Ripken, Pedro Martinez, Ken Griffey or Mariano Rivera -- but anyone could have voted those guys in. Anyone would have voted those guys in.
But the Hall of Fame isn't shaped by those obvious choices. Sure, we go through the vote, and everyone pretends like there's some drama ("Ooh, will it be unanimous this time?"), but there's no drama, and there's no special judgment or experience required. We're just that part of the Hall of Fame assembly line.
---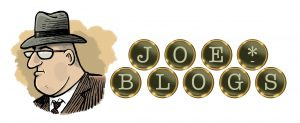 This is a free JoeBlogs preview. To become a member, click here.
---
Well, you say, what about the less obvious choices? Well, what about them? In the 2000s, the BBWAA -- with typical messiness, hurt feelings and countless hours of hand-wringing -- decided that Bert Blyleven belongs in the Hall of Fame (it only took 14 years to decide that the pitcher who's fifth all-time in strikeouts and ninth all-time in shutouts belongs) and made the hard determination that Jack Morris, despite some compelling achievements, fell just short. Think of all the time spent, all the words spilled, all the arguments fought to make that hard call.
The veterans committee took exactly 23 seconds to elect Jack Morris the instant it could.
For 15 years, the BBWAA poured over the case of Lee Smith. On the one hand, he retired with the all-time saves record. On the other hand, he threw only 1,300 or so innings. On yet another hand, he was a pioneer of the one-inning save. On still another hand, there's a strong argument to be made that relievers such as Dan Quisenberry have a more powerful case. Round and round we went, and at one point Smith reached 50 percent, but 50 percent is not enough, and he fell off the ballot quietly.
The veterans committee took exactly 23 seconds to elect Lee Smith -- unanimously, no less.
And you want to talk about hand-wringing -- the BBWAA had been left alone to grapple with the extremely complicated question of what do with those players who admitted or were caught using PEDs. The people running baseball didn't test for PEDs when they played, nor did they discourage PED use. The people running baseball seemed quite happy with the home run explosion of the late 1990s, which may or may not have been directly connected to PED use -- people still argue about the cause and effect. Nobody knows what percentage of players used, nobody knows how many PED users are already in the Hall of Fame. The arguments have been fierce, and nobody is willing to give an inch, and some people think the Hall of Fame is a disgrace without Barry Bonds and Roger Clemens, while other people think the Hall of Fame would be a disgrace with them in it. This has been the singular Hall of Fame issue for a decade, and the BBWAA slowly works through it.
And very slowly it appeared that the writers might be coming to a consensus that as problematic as Bonds and Clemens might be, they were all-time greats and might just belong in the Hall and ...
At that VERY INSTANT, Hall of Fame vice chairman and consistent member of the veterans committee, Joe Morgan, sent out a letter both pleading and threatening the writers not to do it. Just don't. Cooperstown is a special place. Don't make it less special.
So, who do you think is shaping the Hall? The BBWAA? Please. The writers just play an honorary role: We are the Price, Waterhouse and Cooper of the Hall of Fame, tabulating its wishes without impacting them.
Here's a question: What if the BBWAA actually did flex its muscles? What would happen if the BBWAA voted in Bonds and Clemens and MannyBManny and Sosa and the rest? It has almost no chance of happening, but it's a fascinating thought experiment. What would happen?
Do you remember when the Hall of Fame removed Rose from the ballot after he was banned from baseball? A few BBWAA members screamed bloody murder over that. How dare they! How dare the Hall not let the BBWAA fulfill its task of determining whether or not Rose gets into the Hall.
That whole thing was kind of phony. The BBWAA complainers were screaming over the ILLUSION of electing Pete Rose, not the reality. They weren't going to vote in Rose, come on. The BBWAA was complaining that it wasn't given the right NOT to vote in Pete Rose.
But the Hall was taking no chances.
And I'm just telling you: The Hall will not let Barry Bonds and Roger Clemens get elected. It won't happen. Not now, at least. Maybe years from now there will be a change of heart. But not now. This is not exactly a criticism: The Hall of Fame has to look out for itself. My guess is that if Bonds and Clemens get close, the rules will change. The voting will get taken away. Whatever is necessary.
Maz
The glory days of the veterans committee, in my view, came from 1991 to 2000. The VC was riding high. It elected 27 people to the Hall in that decade — about 11% of the entire Hall of Fame total.
And, for the most part, it elected interesting people who enhanced the Hall of Fame. Buck O'Neil was on that committee, and he was able to spearhead the selection of seven Negro leaguers (more on that shortly). The 15-member committee was able to elect several legendary managers and executives. Bill Veeck! Earl Weaver! Tommy Lasorda!Sparky Anderson! Leo Durocher! The committee also voted in five 19th century players and a couple of umpires. These were heady days.
[caption id="attachment_23793" align="aligncenter" width="420"] The veterans committee has made its own blunders, no more so than Mazeroski.[/caption]
And the committee did some good things with 20th century players too. That committee had an amazing collection of players on it (Henry Aaron, Ted Williams, Stan Musial, Juan Marichal, Yogi Berra) and they had the gravitas to fix some things. As you probably know, the loudest Hall of Fame controversy of the 1980s was the non-election of Phil Rizzuto -- remember the Yankees refused to even play in the Hall of Fame Game because Scooter didn't get elected? Well, this group ended all that by putting in Rizzuto.
It also put in Larry Doby, a shameful miss by the BBWAA. It put in Jim Bunning, a less shameful but equally bad miss. It put in Richie Ashburn and Hal Newhouser and Orlando Cepeda, excellent players all. I would say that the 1990s veterans committee was as effective and praiseworthy as such a group can be.
And then it went for Bill Mazeroski.
Ted Williams was supposedly the last holdout. Williams simply couldn't vote Maz into the Hall of Fame with that .260 lifetime batting average; it went against everything the Splendid Splinter believed about the game. In 2000, the VC didn't vote in any 20th century players. Word leaked out that Maz had fallen one vote short. That was Williams' vote.
The VC could have stopped there, but this is the overwhelming flaw of committees: It didn't HAVE to stop. So it didn't. The head of the veterans committee was Joe L. Brown, who (surprise, surprise) was the general manager of the Pirates when Mazeroski played there. And in 2001, Brown got the break he was looking for: Williams was ill and couldn't be there to vote.
With Maz needing just 11 votes because of Williams' absence (and with Williams' no-vote out of the way), it all worked out, and Bill Mazeroski was elected to the Hall of Fame.
The Hall of Fame is constantly trying to find balance. On the one hand, it can't be stagnant, it needs new players, and the BBWAA has consistently and repeatedly failed to heed this message. On the other hand, though, it has to have a high standard, or else the whole thing kind of falls apart. This is where the veterans committee inevitably falls down. When it voted in Bill Mazeroski, it sealed its own fate. The veterans committee was disbanded immediately.
And then the madness REALLY began.
Let the Hall of Famers Vote
You know what sounds good? Let the Hall of Famers Vote. How many times have you heard that one? The BBWAA constantly gets dinged with that whole "You never played the game," thing, and this inevitably leads to that big idea, letting the Hall of Famers do the job, only greatness knows greatness, only a Hall of Famer can recognize a Hall of Famer and all that stuff.
Here's what happens when Hall of Famers vote.
Nothing.
After the VC was disbanded post-Maz, the Hall of Fame gave the vote to the Hall of Famers (along with the writers and broadcasters in the media wing of the Hall of Fame).
The first vote was in 2003 — 78 people voted. Guess what? Nobody got voted in. Nobody came close to getting voted in. Gil Hodges got 62% of the vote. Tony Oliva got 59%. Roy Santo got 57%. Those were the only three who even got half the vote.
So they tried it again in 2005 — 80 people voted this time. And, guess what? Nobody got in. Nobody came close to getting in. Gil Hodges got 65% of the vote, and so did Santo. Oliver and Kaat got just over 50%.
So they tried it again in 2007 — 82 people voting. And guess what? Nobody got in. Nobody came close to getting in. Well, Santo got 70% of the vote, which is relatively close. But it was still five votes away, so it wasn't THAT close. Kaat and Hodges got more than 60% of the vote.
Ah, the Hall of Fame decided, maybe the problem was those darned writers and broadcasters. So in 2009, 64 people voted — it was down to just the living Hall of Fame players. Finally! Purity!
And guess what? Nobody got in. Nobody got close to getting in. Things got worse, not better. Percentages tumbled. Santo got 61%, Kaat a little less. Hodges dropped below 50% of the vote. It's so strange that nobody saw the obvious: Yes, Hall of Famers might recognize other Hall of Famers. But that doesn't mean they will open the door for them.
Anyway, that was the end of the Hall of Famers voting for the Hall of Fame disaster.
The Committee on African-American Baseball
I don't want to spend much time on the 2006 Negro leagues vote, because it still hurts my heart, But it's important in our story, because it shows you what happens when veterans committees are given power.
The Hall of Fame had determined that it was time to close the book on the Negro leagues. I don't mean that to sound negative ... it's not negative. The Hall of Fame's evolution on the Negro leagues -- from its initial refusal to acknowledge anyone to its reluctant acceptance of Satchel Paige to its gradual induction and celebration of 18 Negro leaguers -- was both heartening and important. The Hall in so many ways had seen the light.
Buck O'Neil had been a huge part of that transformation. The Hall of Fame adored Buck and followed his lead. In 1987, the Hall acknowledged and celebrated Ray Dandridge, who had felt dismissed and unimportant all his life. In 1995, the Hall of Fame elected Leon Day just a week before he died. You can always say too little, too late, but there was a real effort on the part of the Hall of Fame to build bridges and recognize the past.
But by 2006, it was clear that the drip-drip-drip election of players just wasn't serving anyone any good. So -- as part of a much larger Negro leagues project -- the Hall put together a special committee made up mostly of academics and historians, and gave them broad powers to elect every single Negro leaguer who had been overlooked.
And they asked Buck O'Neil to recuse himself from the committee for the most obvious reason: He, surely, would be one of the Negro leaguers elected, a fitting tribute to the man who -- sometimes singlehandedly -- had kept the Negro leagues alive in our memory.
[caption id="attachment_23794" align="aligncenter" width="419"] O'Neil was the most powerful voice for honoring Negro leaguers in the Hall.[/caption]
So what happened? Alas, the same thing happened that so often happens when a group of people are given power. They abused it. The committee was made up of good people, smart people, thoughtful people. But they were also people with agendas, conflicts, political disputes. They voted in the first woman, Effa Manley. They put in Alex Pompez, who was really best known as a scout (there's no method yet for scouts to get into the Hall of Fame). They voted in players, owners, managers, all of them long gone.
And they didn't vote in Buck O'Neil.
The Hall panicked. Fay Vincent, a non-voting member of the committee, PLEADED with the group to reconsider Buck O'Neil, not just for his playing and managing, but for his oversized role in getting Negro leaguers recognized for 50 years. They listened to him.
And they still didn't vote Buck in.
This is what so often happens with such committees. They begin with good ideas. They do good things. But at the end of the day, they have blind spots and, after being given complete freedom, they make obvious mistakes that tear at the credibility of the Hall of Fame. It happens time after time.
This time the Hall, having suffered yet another black eye because of a veterans committee, ended up just erecting their own statue of Buck O'Neil in the entrance of the museum.
Pre-Integration
After Maz, the veterans committees got squeamish. They did not elect a living player between 2002 and 2017. They had no problem electing managers, umpires, deceased players, owners -- heck, they inexplicably voted in Bowie Kuhn, who spent his time as commissioner losing battle after battle to Marvin Miller (not elected), wearing short sleeves to insist that it wasn't cold outside and forewarning the inevitable collapse of the game because the players made too much money.
But players? No. In 2009, the VC elected Joe Gordon, who might have been overlooked because his career was interrupted by World War II. He had been dead for 30 years. It was something, anyway.
In 2011, the Hall -- desperate to get the veterans committee to start voting in players again -- came up with a new twist: Era voting! They divided up baseball into various eras, and would have committees on players from those eras. That year, they introduced the first Expansion Era ballot. Eight players were on there, huge names. Steve Garvey! Ted Simmons! Tommy John! Al Oliver! None of them came even close. The committee also gave a thumbs-down to Marvin Miller again, so that was something,
In 2012, it was time for the "Golden Era," and this included a few more fantastic players: Jim Kaat, Minnie Minoso, Tony Oliva, Luis Tiant. The committee did vote in a player: Ron Santo. In many ways, Santo is the perfect example of the Hall of Fame's dysfunction. He was clearly way above the Hall of Fame line -- a nine-time All-Star, five-time Gold Glove winner, 342 homers as a third baseman, led the league at different times in games played, triples, walks and on-base percentage, 70.5 WAR.
But the BBWAA never bought his case. He never got more than 43% of the vote. This was before WAR, before there was a widespread appreciation of walks and on-base percentage, but still: He was ignored by the BBWAA. And then, the veterans committee couldn't quite get organized enough to vote him in.
Then, finally, in 2012, they voted him in by acclamation -- he got 15 of the 16 votes of the committee.
And it happened about one year after Santo had died.
Then came the Pre-Integration vote of 2013. What a bizarre word choice that was: Let's take another vote on those players who played pre-integration. Let's find time to pick over the dregs of that time period when African-Americans and dark-skinned Latin Americans were not allowed to play the game, and see if we can elect a few more players! The optics were awful, the ballot uninspiring, and the best they could do was vote in umpire Hank O'Day and long-ago Yankees owner Jacob Ruppert.
Another Expansion Era ballot in 2014. Six more players. None elected. None close to elected. Instead, three more managers went in.
To the Golden Era ballot in 2015. There was a lot of talk about how this time, finally, the committee would elect a player or two. No more dawdling! No more indecision! No one got elected. Dick Allen and Tony Oliva finished one vote short each.
Then there was another Pre-Integration vote — sheesh — and nobody got elected again, and the Hall of Fame changed paths again.
Today's Modern Golden Game
In 2017, the Hall of Fame eliminated the whole Pre-Integration nonsense, thankfully, and instead broke up baseball into four eras: Today's Game (1988-present); Modern Baseball (1970-87); Golden Days (1950-69) and Early Baseball (Before 1950). The years are weird and unconvincing, but the idea of splitting the game up into four distinct eras is interesting, and they promised to spend a lot more time focusing on more recent players.
The schedule looks like this:
2017: Today's Game
2018: Modern Baseball
2019: Today's Game
2020: Modern Baseball
2021: Golden Days and Early Baseball
2022: Today's Game
2023: Modern Baseball
2024: Today's Game
2025: Modern Baseball
The first year felt like old times. In 2017, there were five players on the ballot, and not one of them came close. The committee elected John Schuerholz and Bud Selig.
But in 2018, something fundamentally changed. For the first time since Maz, a veterans committee voted in an actual, living player. More than that, they voted in TWO actual living players: Alan Trammell and Jack Morris.
And that felt good. You could tell that it made everyone happy. On Hall of Fame weekend, Trammell and Morris wandered among the legends, and everyone took photos together, and yes, it was a nice reminder that the Hall of Fame is better when you elect actual living players. The veterans committee had done good work, finally, completely.
And so you know what comes next ...
For 2019, the Hall of Fame voted in Lee Smith and Harold Baines. Smith wasn't surprising. Baines certainly was. Baines' 38.7 WAR ranks 276th among players since the end of Deadball. If you look instead at Wins Above Average -- that is comparing Baines to an average player rather than against a replacement-level player -- he ranks 1,109th since Deadball, right between Kelly Shoppach and Glenn Hubbard, and the reason is that over a very long career, Baines was basically an average baseball player. Among the 158 hitters in the Hall of Fame with at least 3,000 plate appearances, Baines ranks 156th in Wins Above Average.
The only two below him: Tommy McCarthy and Lloyd Waner, two infamous veterans committee picks.
The Baines choice looks even worse when you realize that four of the 16 people on the committee that voted him in were Tony La Russa (Baines' manager), Jerry Reinsdorf (who owned the White Sox when Baines played there), Pat Gillick (who was GM of the Orioles when they traded for Baines) and Robbie Alomar (who was Baines' teammate in Baltimore and Cleveland).
Ah, the spirit of Frankie Frisch lives.*
*I didn't intend on adding to this -- it isn't fair to Harold Baines, who was a fine player -- but La Russa has given a series of bizarre interviews ever since then, defending his obvious pushing of Baines. During this time, he has:
-- Talked about how Baines was a star in Class AA.
-- Bragged about how Charlie Lau loved his swing.
-- Gone on and on about Baines' clutchiness, bringing up a walk-off homer he hit in a 1992 game against a terrible Kansas City team.
-- Ripped weak-ass superficial statistics and the people who use them.
-- Talked a lot about the value of hits and stuff.
This hasn't helped at all. It's like La Russa has given everyone a behind-the-curtain look ... and it isn't pretty. He bragged relentlessly about the amazing statistics that the committee looked at, which was obviously two pages with titles like, "Number of total hits in the 1980s and 1990s" and "Number of total RBIs in the 1980s and 1990s," and so on. I could put together faux-impressive statistical pages like that on just about any player you want. I mean, how in the world has the Hall of Fame not yet voted in a player who has:
More hits, triples and runs scored than 70 Hall of Famers, more doubles and RBIs than 67 Hall of Famers, more stolen bases than 91 Hall of Famers, I mean, how much more does a man have to do?
Give me a call Tony. I'll tell you exactly why Duane Kuiper belongs in the Hall.
Full Circle
Anyway, it all comes around full circle. With the election of Baines, the Hall of Fame finds itself back where it has been dozens of times before, trying to work through a process that began in confusion and has never quite caught up. Will Baines' election open the door to a hundred players who long have been considered to fall just shy of Hall of Fame quality but clearly have better cases than Baines? How in the world can the Modern Baseball Committee next year NOT vote in Dale Murphy, Don Mattingly, Ted Simmons, Dwight Evans, Lou Whitaker, Luis Tiant, Tommy John and probably Dave Parker and Steve Garvey too, now that the Baines standard has been set? Or is it not a new standard? The Hall of Fame veterans committees of the past never worried too much about consistency. Maybe they will just treat the Baines thing as a non-precedent-setting vote and go back to the old ways.
Or will the veterans committee setup be changed again, which is the usual response when things go wrong?
Or will the baseball writers, having seen just how lax the standards are from the Hall's own committee, just start voting in all the players who have reasonable Hall of Fame cases?
Someone sent me an email after Harold Baines was elected. He mourned that the circle had been broken somehow, that Baines' election had wrecked what had once been the place for immortals like Ruth and Gehrig, Mays and Aaron.
I wanted to tell him that circle was broken 75 years ago, when Tommy McCarthy got elected, and it has been broken many times since, but then I realized that the circle isn't broken. And it won't be broken now. The Baseball Hall of Fame, despite its many flaws, is wonderful, the best Hall in sports. And the reason is that we're fans. So we'll keep coming back, forgive the blunders, overlook the inconsistencies and romanticize it all because it's baseball, and there's always next year, and there's always last year, and Cooperstown, for all its quirks and failings, manages to stay timeless.