The Truth About Balls & Strikes
You have probably seen this chart. It's from a critical at-bat on August 13 between Philadelphia closer Hector Neris and Chicago Cubs pinch-hitter Tony Kemp. The Phillies led 4-2, and Kemp represented the tying run.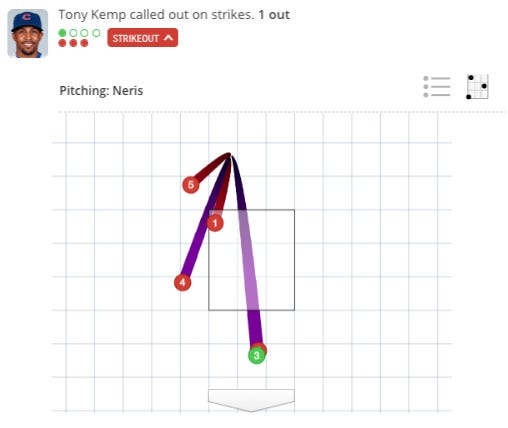 You can see where that fifth pitch was, the one that was called strike three. it was a laughably bad call.
Here it is from the indispensable …
This post is for paid subscribers