The Hall's Future
At The Athletic
I did a ranking of the Modern Era ballot players before it came out. I didn't get much right.
The Browns were thoroughly outplayed by the wretched Cincinnati Bengals, but they won anyway.
I am working nonstop on the Baseball 100, which will start on Dec. 17. One hundred players in 100 days! I am trying, desperately trying, to get ahead but this is going to make the two-homer march look like nothing — I'm truly nuts for trying to pull this one off. But I'm going to do it!
My Stuff
Milwaukee! Is now the right time to be going to Milwaukee?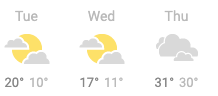 It doesn't look like it, no. But I say: It's ALWAYS the right time to go to Milwaukee, and I'll be at the Jewish Museum of Milwaukee on Thursday talking some Houdini and whatever else comes to mind. I'll sign some books. Come on out!
On Friday and Saturday, I'll be in Atlanta for the 30th annual Mercer Author's Luncheon. This should be amazing; there are going to be incredible authors there like Thomas Mallon and Lynne Olson and so on. I can't wait. Oh, here's another link if you want to know everyone who will be there.
Did this super-fun interview with Slate's Mike Pesca about Houdini.
Also had a great time on Great Day Washington talking Houdini.
The Holiday PosCast approacheth! It will be our biggest ever.
---
In 1994, Bill James did an incredible thing in his book "Whatever Happened to the Hall of Fame:" He predicted the next 25 years of the Hall of Fame voting. Well, to be more exact, he predicted two players who would be elected each year from 1995 to 2019. It was a bold thing to try — after all, he was making predictions more than two years into the future. As you will see, though, he was pretty darned accurate
I was reminded of this list by Brilliant Reader Michael — I have been meaning to review Bill's choices and to try something similar for the next 25 years.
So here goes nothing.
Bill's choices first (non-Hall of Famers are in italics):
1995 — Mike Schmidt, Jim Rice
Bill got Schmidt exactly right, though that wasn't too hard to do: Schmidt was a clear first-ballot Hall of Famer. It took much longer for Rice than Bill expected; Rice wasn't elected until 2009.
1996 — Don Sutton, Pete Rose
Sutton was elected in 1998. I'm fascinated by the Rose prediction. By the time he made this prediction, Bill knew that Rose was not on the Hall of Fame ballot. More than that, in the previous chapter, he wrote that Rose should definitely NOT be voted into the Hall of Fame while banned from baseball. I guess Bill thought the ban would end very quickly. As you know, it has not, and there's no sign that it will ever be lifted.
1997: Steve Garvey, Phil Niekro
Bill got Niekro exactly right, including year. Garvey, as we know, spent 15 years on the ballot, and various veterans' committee members have tried to get him in multiple times (including this year). But he's still on the outside. The big problem for Garvey now is time: His greatest case for the Hall of Fame is that he was extremely famous as a player and was widely viewed as a leader and all-time great player and a good person' many people thought he'd be president. My friend, the legendary Claire Smith, talks about how much Garvey helped her as a pioneering female baseball writer. But as the years pass, fewer and fewer people will remember Garvey that way, and all that will be left will be the numbers, which do not inspire Hall of Fame thoughts (particularly his .329 lifetime on-base percentage).
1998: Gary Carter, Al Oliver
It took much longer for Gary Carter to get into the Hall than it should have; he wasn't elected until 2003. Al Oliver was an interesting but odd prediction by Bill. Oliver was a terrific hitter with a lifetime .303 batting average. But he also had fallen off the ballot before the prediction was made. I'm not sure how Bill thought he would get in.
1999: Nolan Ryan, George Brett
Bullseye. I'm sure he would have predicted Robin Yount going in this year too, but he kept it to two players per year.
2000: Robin Yount, Carlton Fisk
Bullseye. Yount was elected in 1999, Fisk in 2000. Bill did not predict Tony Perez would be elected, but Doggie was elected in 2000 also.
2001: Andre Dawson, Dave Winfield
Winfield was elected in 2001. Dawson did not appear on the ballot until 2002, and he was elected nine years after that. Kirby Puckett was also elected this year; Bill obviously did not expect his career to be cut short like it was; he predicted Puckett would be elected in 2008.
2002: Eddie Murray, Ozzie Smith
Bullseye on Ozzie. Murray was elected in 2003.
2003: Dave Parker, Jim Kaat
Neither one was elected, neither one came especially close to being elected. But they are both popular veteran's committee candidates, I think there's still a good chance that both of them will be elected over the next few years.
2004: Dennis Eckersley, Ted Simmons
Getting the bullseye on Dennis Eckersley is impressive. Simmons was just elected by the veteran's committee this year. Paul Molitor was also elected this year, Bill has him getting in a couple of years later.
2005: Wade Boggs, Cal Ripken
Remember, at this point Bill is not only predicting WHO will go into the Hall of Fame but WHEN. He got Boggs exactly right. Ripken played a couple of years longer than Bill expected.
2006: Rickey Henderson, Paul Molitor
Both Hall of Famers; the timing is just a little bit off. Henderson played on and on and was not eligible until 2009.
2007: Tony Gwynn, Roger Clemens
Bullseye on Gwynn. This Clemens prediction is instructive; Bill expected Clemens to retire in 2001, when he was 38. But, as we all know, Clemens pitched on for another SEVEN YEARS, making three All-Star teams and winning a seventh Cy Young Award. If Clemens HAD retired after the 2001 season (when he won his sixth Cy Young), I think more people would be supporting his Hall of Fame candidacy now.
2008: Kirby Puckett, Dale Murphy
Puckett was a rare emotional choice for the voters; the writers' absolutely loved him. It's just strange that the same emotions did not carry over to Murphy, who was essentially just as valuable and beloved over the length of their careers. Puckett's career was shortened because he lost vision in his right eye. Murphy's career was shortened by daily wear and tear. It's hard to see how one is all that different from the other, but the voters certainly treated it differently. Puckett's reputation as a role model was shattered just after he was elected when multiple domestic violence allegations and numerous other troubling facts emerged. The voters, in my view, put their votes behind the wrong person.
2009: Jack Morris, Lee Smith
Neither one was elected by the BBWAA but both are now in the Hall of Fame.
2010: Ryne Sandberg, Tim Raines
Sandberg was elected in 2005, Raines had a harder time than Bill expected and was not elected until 2017.
2011: Barry Bonds, Joe Carter
When Bill made this prediction, Bonds was just 29 years old — no one could have guessed what was coming. Carter seems like a reach pick now, but when Bill wrote the book Carter was 34 and had driven in 100 runs eight of the previous nine seasons. At that point, it was a reasonable guess that Carter might finish his career Top 20 or even top 10 in RBIs (he ended up 44th), plus he had just hit the game-winning home run in the World Series. It was a reasonable bet. In the end, Carter ended up getting just 3.8% of the vote in 2004 and he fell off the ballot.
2012: Brett Butler, David Cone
Bill loved himself some Butler and Cone. When he wrote this, Butler had just hit .314 for the Dodgers so he seemed to have life left in him. And Butler was a pretty darned good player — he twice led the league in runs scored, he had a career .377 on-base percentage, he stole 558 bases in his career, etc. He was one of the great bunters ever, for what that's worth. … If Cone had won 200 games, I think he would have gotten more Hall of Fame consideration. That's dumb — he won 194 — but our minds just work around round numbers. Cone's career was broken up (he played for five different teams) and that hurt him too. I hope he gets another bit at the apple with the veteran's committee.
2013: Alan Trammell and Lou Whitaker
This was the one pairing Bill separated not with a comma but with an "and." It should have happened, both of them going in together. As it turns out, Trammell is in, Whitaker is not, and I'm not sure when that will change.
2014: Goose Gossage, Don Mattingly
Gossage was elected in 2008. So far, it's a no-go on Mattingly — he, like Murphy, was such a 1980s icon (in addition to being a fantastic player). I think there's a strong feeling among people who grew up loving baseball in the 1980s that the whole decade has been disrespected. Most of the MVPs, Cy Young winners and biggest stars of the decade — Murphy, Mattingly, Gibson, Dewey, Saberhagen, Hershiser, Clemens, Gooden, Strawberry, Canseco, Quisenberry, Valenzuela, Clark, Whitaker, McGwire — are not in the Hall of Fame. I'm not saying that any of that's wrong, I'm just saying that it makes those of us who loved the '80s feel left out.
2015: Jack McDowell, Greg Maddux
Solid early prediction on Maddux; he was elected in 2014. Jack McDowell was a miss but you can see why Bill made that call: McDowell was coming off back to back seasons where he finished second and first in the Cy Young voting and he was still in his mid-20s. Black Jack declined rapidly and retired at 33.
2016: Fred McGriff, Dwight Gooden
McGriff, surely, will be elected by the veteran's committee the first year he's on the ballot. Gooden's career was already deteriorating by the time Bill made the prediction. He's still one of the greatest pitchers I ever saw in 1984-85.
2017: Frank Thomas, Ruben Sierra
A near bullseye with Thomas who was elected in 2014. Sierra: Not so much. Sierra started so young (he played 113 games when he was 20) that when Bill made the prediction, Sierra already had compiled impressive numbers and seemed a candidate for 3,000 hits, 500 home runs, etc. It didn't turn out quite that way though he did end up with 2,152 hits and more than 300 homers.
2018: Ken Griffey Jr., Roberto Alomar
Two great picks — Alomar was elected in 2011, Junior in 2016.
2019: Jeff Bagwell, Juan González
Bagwell was a great pick; he was elected in 2017. Juan Gone got very little support despite winning a couple of MVP awards.
Most of the Hall of Famers Bill missed were either not in the big leagues or had just started at prediction time. I'm a bit surprised he didn't pick Tom Glavine (who had won a Cy Young award and finished Top 3 two other times). I'm quite surprised he didn't put Craig Biggio on the list because Bill was, at the time, a huge Biggio fan. It would have been impressive but not impossible to select Mike Mussina or Ivan Rodriguez; both showed signs of being all-time greats.
I think his biggest miss, though, was Barry Larkin. By the time Bill made the prediction, Larkin was one of the game's best players, a perennial All-Star and a great all-around shortstop. Bill ranked him as one of the greatest all-around players in baseball history just a few years later, so that was the one true oversight, I think.
Still, all in all, the list is rather incredible.
And so now … I'll try for the next 25 years. Two players per year. Only BBWAA choices (I'm not predicting veterans' committee choices since I have NO idea what their criteria is). I offer no other commentary other than to say this is just for fun. I'm sure I missed players, so if you see your favorite player missing, it was almost certainly unintentional.
Here we go:
2020: Derek Jeter, Larry Walker
2021: Curt Schilling, Omar Vizquel
2022: Barry Bonds, Roger Clemens
2023: Alex Rodriguez, David Ortiz
2024: Adrian Beltre, Ichiro Suzuki
2025: Carlos Beltran, Manny Ramirez
2026: Scott Rolen, Joe Mauer
2027: Albert Pujols, Chase Utley
2028: C.C. Sabathia, Yadier Molina
2029: Miguel Cabrera, Robinson Cano
2030: Joey Votto, Buster Posey
2031: Justin Verlander, Zack Greinke
2032: Anthony Rizzo, Max Scherzer
2033: Evan Longoria, Felix Hernandez
2034: Josh Donaldson, Paul Goldschmidt
2035: Clayton Kershaw, Freddie Freeman
2036: Stephen Strasburg, Jose Altuve
2037: Christian Yelich, Jacob deGrom
2038: Mike Trout
2039: Mookie Betts, Manny Machado
2040: Gerrit Cole, Bryce Harper
2041: Chris Sale, Nolan Arenado
2042: Francisco Lindor, Javy Baez
2043: Aaron Judge, Cody Bellinger
2044: Juan Soto., Walker Buehler
2045: Fernando Tatis Jr., Madison Bumgarner