The Djoker Return
There is no weapon in tennis like the return of serve. This is true for at least two reasons. The first: There's nothing more deflating, more flattening, more humbling for an opponent than to have his or her best serve rocketed back. A player, at every level, gets used to the rewards of hitting a good serve. It's an ace. The ball clanks off the returner's frame. Sometimes, a bloop return barely makes it over the net, setting up a fun and easy put-away. Feel my power!
When you hit that same cracking serve and, before you can even blink, the ball skids at your own feet, too hot to deal with, well, that will make you question every decision you have ever made in your life.
The second reason is more ethereal: Service return comes from God, like bursts of inspiration, or when the lightbulb appears over your head. Think about the return of serve: How do you even work on it? A player can change serving motions, rework the forehand and backhand, endure countless speed drills to improve movement, and work hard on hitting crisper volleys. But the return of serve is not a sum of technique and practice. It's some ineffable combination of instinct and reaction and reflex and timing and luck. The greatest returners of them all seem more like magicians than athletes.
Jimmy Connors is widely regarded as the pioneer who made the return of serve an art form. He used a comically tiny trampoline of a racket called the T2000, with a head roughly the size of Canadian quarter, and he hurled his entire body at the serve as if he was trying to smash himself through a locked door. At his best, he made the game's best servers afraid to unleash their best, because they realized that the harder they hit their serve, the harder it came back.
Andre Agassi came next in the returners' procession. It has never been easy to sum up Agassi's greatness as a player. His own serve was nothing. He didn't move as well as some, and he wasn't always in prime condition. His net game was uninspiring. The one Grand Slam title that seemed out of his reach was Wimbledon, where the grass was lightning fast and the tournament had long belonged to serve-and-volley bombers like Boris Becker and Pat Cash and Stefan Edberg and Michael Stich (and, soon, Pete Sampras).
But Agassi was a returning genius, and his run through Becker, John McEnroe and Goran Ivanisevic in 1992 became the standard for what a player can do when armed with will, poise and a missile-launcher for returning serves.
There have been other great returners, men and women. Seles and Lendl, Courier and Capriati, Graf and Rafa and Murray and both Williams sisters, but particularly Serena, who returns serves so hard that sometimes it seems like she might blast through the tennis ball and turn it into dust.
Still, there has never been anyone who returned serve like Novak Djokovic.
[caption id="attachment_24082" align="aligncenter" width="450"] Djokovic now has 15 Grand Slam titles, including the last three.[/caption]
On Sunday in Australia, Djokovic took another step in his inexorable march to becoming the greatest tennis player of all time, by obliterating Rafael Nadal 6-3, 6-2, 6-3 in the men's final. There will always be those who will lean toward Roger Federer in the greatest-ever race (or Nadal, or go more old school with Pete Sampras, Bjorn Borg or Rod Laver). But Djokovic is 31 years old, and he is on his way to mathematically eliminating all other possibilities. For now, Federer has the lead with 20 major titles (and Nadal has 17). But unless something drastic changes, Djokovic, with 15 Grand Slam titles, including the last three, could catch both of them by the end of 2020.
And he likely will finish his career with other insurmountable arguments, such as the Masters 1000 record and a winning record against all three of the great players of his day, Federer, Nadal, and Andy Murray. Djokovic already is the only man in the Open Era to win the four slams consecutively. If he wins the French Open this year, he will do it again. He will also become the only male player of the Open Era to have the double career slam, two wins at each event.
But such talk is conceptual, and what Djoker did to Rafa on Sunday was anything but conceptual. Djokovic dismantled tennis' great warrior in such a complete way that it's hard to see how Nadal ever fully recovers. The precedent that comes to mind is 1984, when John McEnroe devastated Jimmy Connors at Wimbledon (6-1, 6-1, 6-2 was the famous score) and though Connors played for another decade or so, he never threw himself at returns with quite the same abandon, and he never won another tournament of note, and he never reached another Grand Slam final.
Nadal might be fine; it's clay season next, and clay turns Nadal into a superhero. But he won't soon forget what Djoker did to him on Sunday. Djokovic made just nine unforced errors in the entire match (this after making just FIVE unforced errors in his demolishing of Lucas Pouille in the semifinals -- "You feel like in a different dimension," Djoker said after that one), and this was on a windy day. Nadal could not do anything at all against the Djokovic serve; Rafa won just one point as a returner the entire first set and forced one break point the entire match.
But, more than anything, Djokovic returned serve.
This was particularly shattering for Rafa. He had tweaked his serve specifically for the Australian Open. He knew that to win on a hard court again -- he has won one hard court Grand Slam title since 2013 -- he needed to get a few more free points. So he flattened out his serve a little bit, went for more aggressive angles, and the difference was striking. He held 66 consecutive service games and won every set he played.
Against the veteran slugger Tomas Berdych, Rafa held 82% of his first serves.
Against the talented young American Frances Tiafoe, he held 84%.
And against the Greek phenom Stefanos Tsitsipas -- who had beaten Federer -- he held 85%.
Djokovic said that he was impressed by how Nadal, after all these years, could so wildly improve his serve.
"At the same time," Djokovic said, not arrogantly but simply speaking cold hard truth, "it's quite different playing against me."
Yes. On Sunday, just about every Rafa serve came back at him fast and angry and with purpose. Djokovic varies his returns the way that Greg Maddux used to vary his pitches. Sometimes, he would rip one up the middle at Nadal's feet. Sometimes, he would float the ball so deep that Nadal had to go two or three steps behind the baseline and somehow generate enough power to regain the advantage. Sometimes Djokovic would seem to lose patience and just whack the return for a clean winner.
---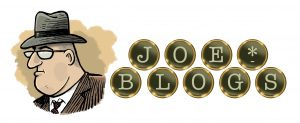 This is a free JoeBlogs preview. To become a member, click here.
---
It took only a game before he had Nadal's mind scattered. At one point, ESPN showed an amazing graphic: In their 52 meetings, Djokovic had a 17-1 record when he won 40% or more of Nadal's first serves. The winning percentage seems about right; the amazing part was that Djokovic had won 40% of Nadal's first serves EIGHTEEN TIMES.
Make it 19 times. On Sunday, Nadal won only 51% of the points on his first serve. He was broken five times.
When Djokovic took the court, there were a handful of boos from the Australian crowd. Not many, but enough to hear. It's something that Djokovic has dealt with all his career. It's timing mostly. He crashed the party. Federer came first, and he was so graceful, so likable, so brilliant in every way. David Foster Wallace celebrated his genius in one of the greatest tennis articles ever written, "Federer as Religious Experience." There were times when it seemed like Fed floated six inches off the ground. You couldn't blame anyone for loving him.
And then came Nadal, brooding, quirky, but likable too, with those sleeveless shirts and those weightlifter biceps and his Terminator-like resolve to chase down every ball. Nadal hit the ball with such heavy topspin that it seemed to bounce off air molecules. He grunted because he meant it. You couldn't blame anyone for loving him either. With Nadal and Federer, there was no room left for anybody else on the marquee.
Djokovic came on the scene around 2007, a phenom, the youngest man to reach a Grand Slam semifinal, but you might remember that he didn't come on the scene alone. Andy Murray is exactly one week older than Djoker, and their games are similar enough that it might be hard for a casual fan to spot the differences. Djokovic won the Australian Open in 2008, and Murray reached the U.S. Open Final the same year, and if any one of these young players was going to dare challenge Fed and Rafa, most people probably wanted it to be Murray, because of his quest to become the first player from Great Britain to win Wimbledon.
Djokovic would be there for that one.
So, Djokovic was cast as the heavy. He was destined to become the player who pierced Nadal's invincibility of the French Open clay. He was destined to deny Federer at Wimbledon in 2014, again in 2015 and then at the U.S. Open that same year. Yes, he was the one to lose to Murray at Wimbledon, but he beat Murray five other times in major finals. When it came to the other three -- not to mention lovable players like Juan Martin del Potro -- Djokovic never seemed to get a home match.
Always there have been boos. There have been grumbles. The crowd's favor has naturally gravitated toward his opponents. It's a shame. By all appearances, Djokovic seems a charming and funny guy. He's gracious in victory and defeat. He's widely regarded as the best tennis imitator out there. He's a UNICEF Goodwill Ambassador and has donated a tremendous amount of money and time to early childhood education.
But most of all, Djokovic -- perhaps more than any player in tennis -- reveals himself in every match. He screams at himself. He complains to himself. He rolls his eyes. He tears his shirt. He looks to the heavens. He acts like the world is against him. He asks -- after particularly brilliant points -- for the crowd to appreciate what they have just seen. To hit those kinds of returns of serve, Djoker has to take himself to another place, another dimension as he says, where he can slow down time and predict the future and turn the beat around. He allows everyone to not only see what he does but to feel just a little bit of what he feels.
Almost nobody thought we would see this again from Novak. A year ago, he lost in the fourth round of the Australian Open to an unseeded South Korean player named Chung Hyeon. It was the seventh consecutive Grand Slam event that he did not win, and then he went to the French Open and was beaten by an unseeded Italian player named Marco Cecchinato. And it was borderline crazy to believe that Novak Djokovic would ever again be the best tennis player in the world.
But it all happened so fast. Djokovic won Wimbledon, where he outlasted Nadal in a breathtaking semifinal. He followed that by dominating the U.S. Open, winning his last 15 sets, and then came this Australian Open and Sunday and perhaps the greatest tennis that Novak Djokovic or anyone else has ever played.
The last point was the whole match. Nadal served hard into Djokovic's backhand, and Djoker cracked it hard and deep, just another brilliant return. Nadal had no choice but to step back and just flip the ball back over. Djokovic smacked a forehand deep and Rafa tried to do too much, hit it well long.
"When he is playing that well," Rafa would say, "I think I needed something else, something extra."
And in a few words, Nadal explained Djokovic's brilliance. At his best, Novak turns your serve inside out and leaves you breathlessly reaching for something else, something extra, something that surely isn't there.