The Ballot: The Rest
Well, as mentioned, I mistimed everything on this ballot. We'll do better next year.
So here's what I'm going to do now.
Today: List off the rest of the Race to 400 ballot.
Tomorrow morning: Post my ballot, along with my predictions for each player's vote total.
Tomorrow morning: Release the Hall of Fame PosCast with Mike.
Tomorrow, 8 p.m. ET: It has become a tradition; I will do a YouTube Live going over the ballot, answering whatever questions you have, etc. Details to follow.
Hall of Fame day! So exciting.
* * *
Plácido Polanco
Hitting: 25 points
Fielding: 126 points
Base running: 10 points
Postseason bonus: 10 points
Became an American citizen at touching ceremony at the ballpark: 5 points
Hall of Fame Race to 400 points: 175
-- I once asked Dayton Moore -- this was probably around 2007 or so -- if he could have any player in the American League Central, which player would he take? Without hesitation, he said Placido Polanco. He statistically scores out as a below average hitter over his career, but he was a good hitter from 2003 to 2009, and he played smart, and he was a fabulous defender at second, third or short, wherever you wanted to play him.
* * *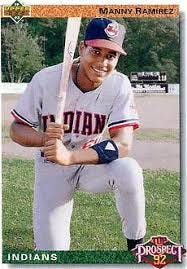 Manny Ramirez
Hitting: 685 points
Fielding: -100 points
Base running: -25 points
League leaders: 45 points (slugging three times, on-base percentage three times, batting average, RBIs, home runs)
Postseason bonus: 10 points
Drove everyone absolutely crazy: minus-50 points
Despite that, somehow always played on winning teams: 20 points
A hitting genius: 10 points
All the crazy Manny Being Manny stories: 0 points (plus-100 points, minus-100 points)
PED adjustment: minus-???
Hall of Fame Race to 400 points: 595, minus steroid adjustment
-- What else is there to say about MannyBManny? He's one of those players who defined baseball for the last 25 years. You can't tell the story without him. But as long as the majority remain firm on steroid users not being worthy of the Hall, he has no shot whatsoever of going to Cooperstown. He has seven more years on the ballot after this, and unless something dramatic changes (such as Bonds/Clemens getting in) I doubt he'll even approach 50%.
* * *
Mariano Rivera
Pitching: 350 points
League leaders: 15 points (saves three times)
Best ERA+ ever for any pitcher with more than 1,000 innings: 150 points
Postseason bonus: 75 points
Far and away the best ever at his position: 100 points
Is the "Yankee I sheepishly admire" for countless Yankee Haters: 50 points
Gave up 1,284 walks and hits in 1,283 2/3 innings for an almost-perfect 1.000 WHIP: 10 points.
Threw one pitch. I mean, come on. One pitch?: 200 points
Hall of Fame Race to 400 points: 940
-- "There is no way that you will use one pitch, and they know it's coming, and they still cannot hit it. That was the miracle of the pitch, because no one teach me that but God." -- Mariano Rivera.
* * *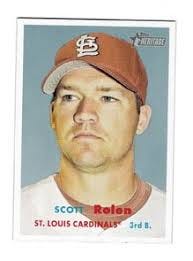 Scott Rolen
Hitting: 250 points
Fielding: 150 points
Base running: 10 points
Was almost Indiana Mr. Baseball (won it) AND Mr. Basketball (runner-up): 5 points
Had a legit argument for MVP in 2004, but that was Bonds' twilight zone time: 5 points
Hall of Fame Race to 400 points: 420
-- One of the regrets of timing is that I don't get a chance to write a full Scott Rolen piece here. If I did -- and I'll probably write this next year -- I would have written how Rolen represents an archetype: The third baseman who fields like a shortstop, hits like an outfielder, and just cannot get any Hall of Fame respect. The group includes: Graig Nettles, Buddy Bell, Ken Boyer, Sal Bando, Darrell Evans, Ron Cey, Robin Ventura, etc. Rolen is now on top of the list ... and I imagine he will keep getting beaten in the polls by Omar Vizquel because ... well, that's how many people see the game.
* * *
Gary Sheffield
Hitting: 565 points
Fielding: -100 points
League leaders: 10 points (batting average, on-base percentage)
Fearsome factor: 50 points
PED Adjustment: minus-???
Hall of Fame Race to 400 points: 525, minus PED adjustment
-- I can't imagine anything in baseball being more frightening than being a pitcher facing Gary Sheffield, with that look of menace on his face and the bat waving wildly behind his head. He was some kind of hitter. You might have noticed this -- I will not subtract more than 100 points for defense. Baseball Reference, for example, says Sheffield was 195 runs below average as an outfielder, and he loses another 77 runs for positional adjustment. I'm sure that's mathematically sound, but I think that when it comes to the Hall of Fame, we should only take away so much from a great hitter because of poor defense (or no defense). The hardest thing to do in the game -- and, I would argue, the most important thing -- is hitting the baseball. If you can hit, it doesn't matter if you literally cannot wear a glove because of some sort of physical limitation. They will find a place for you in the middle of the lineup.
* * *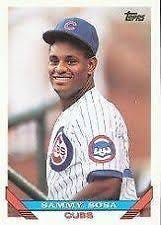 Sammy Sosa
Hitting: 340 points
Fielding: 25 points
League leaders: 35 points (runs three times, RBIs twice, homers twice)
Hit 292 homers between 1998 and 2002, the greatest five-year homer span ever: 20 points
Won MVP award: 25 points
There were probably four or five better hitters that year: minus-5 points
Lovable in his prime: 10 points
Not so lovable after that: minus-10 points
PED adjustment: minus-???
Hall of Fame Race to 400 points: 440, minus PED adjustment
-- To me, even without the PED questions, Sosa's case has always been surprisingly borderline. His case is home runs, period. He had other attributes -- he could run as a younger player, he was a good outfielder for much of his career, etc. But none of that gets him in the Hall of Fame. It was the home runs. He didn't get on base much -- his bland .344 lifetime on-base percentage is enhanced by a bunch of intentional walks. But he hit home runs like nobody in baseball history -- 60-plus homers in three seasons, are you kidding? If it weren't for the PED accusations, those home runs would absolutely get him into the Hall of Fame, the way home runs (mostly) got in Ralph Kiner and Reggie Jackson and Willie McCovey and Jim Thome. But because of the PED/homer connection in people's minds, Sosa's Hall case is futile.
* * *
Miguel Tejada
Hitting: 150 points
Fielding: 10 points
League leaders: 15 points (doubles twice, RBIs).
Won MVP award: 25 points
A-Rod (among others) was way better that year: minus-10 points
PED adjustment: minus-???
Hall of Fame Race to 400 points: 190
-- Tejada is the sort of player who did a lot of 1970s baseball things well. He drove in 100 runs six times. He got 200 hits three times and 199 hits twice more. He was a doubles machine, hit 30-plus homers four times, and he won an MVP award with a crazy 150-ribbie season. If he could have put up those numbers in the 1970s (and obviously no one would have even THOUGHT about PED use then), he would not only be a legit Hall of Fame candidate, I would bet on him being a first-ballot guy. But, of course, he wouldn't have put up those numbers in the 1970s -- context, context, context -- and we look at the game so differently now, and the PED thing is big, and it's unlikely that he will get more than one or two votes, if he even gets that.
* * *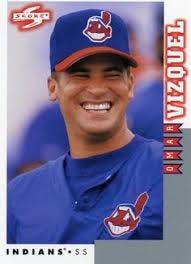 Omar Vizquel
Hitting: minus-100 points
Fielding: 200 points
Base running: 10 points
Those amazing barehanded plays: 50 points
Despite offensive weaknesses, did get 2,877 hits: 75 points
Played shortstop at age 45: 25 points
Hall of Fame Race to 400 points: 260
-- I'm not going to lie -- I tried to give Vizquel every benefit of the doubt that I could, and that was as high as I could get him on the Race to 400. I only subtracted 100 points for hitting, though by B-Ref and FanGraphs, he was actually 211 runs below average as a hitter. As a fielder, I gave him 200 points, and that was a stretch (Baseball Reference has him 129 runs above average for a shortstop,) and then I gave him another 50 points for his barehanded plays and ANOTHER 25 points for being an old shortstop. I also gave him 75 points for all those hits, despite his 82 OPS+. I didn't subtract for the fact that he made only three All-Star Games, never started one, never finished Top 5 in any offensive category except sacrifice hits and caught stealing, etc. People compare him a lot to Ozzie Smith, but he really isn't in the Wizard's stratosphere. To me, he's much more like Bert Campaneris, who fell off the ballot after one year, or Dave Concepcion, who never got more than 17% of the vote. ... BUT, a lot of people like Vizquel's case. In the end, the majority will rule, and if I had to guess, I would guess that sooner or later he will be elected by either the BBWAA or veterans committee.
* * *
Billy Wagner
Pitching: 160 points
Dominance as a reliever: 100 points
Threw as hard as anyone ever: 50 points
Retired after an amazing season (didn't just hang around to put up numbers): 25 points
Has as good a case as Trevor Hoffman: 0 points, but worth mentioning
Hall of Fame Race to 400 points: 335
-- Here's my prediction: After Mariano Rivera goes in this year, the voters will begin to lose interest in relievers like Wagner (who has gotten a little bit of a boost this year). It's just how these things go: When an earth-shattering player who sets a new standard of greatness is elected, the voting standards change. We saw this most clearly with Luis Tiant, who was a promising Hall of Fame candidate when he came on the ballot (he received 31% of the vote, a strong showing), and then a bunch of 300-game winners became eligible and everybody lost interest in Tiant. When Rivera joins Hoffman in the Hall, I think 600 saves will start to be seen as a standard, and voters will lose interest in Wagner. I hope I'm wrong, because I like Wagner's case. But I also admit that I've never voted for him, and I think there are already too many relievers in the Hall of Fame as compared to other positions.
* * *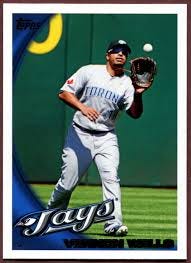 Vernon Wells
Hitting: 30 points
Fielding: 10 points
League leaders: 10 points (hits and doubles)
Canadian icon -- both as a terrific player for Blue Jays, and because his father played some for the Calgary Stampeders in the CFL: 5 points.
Hall of Fame Race to 400 points: 55
-- Whoops. As pointed out by a couple of brilliant readers, I totally whiffed on Wells -- I put his Runs Above REPLACEMENT rather than his runs above average. This makes a lot more sense -- I had him with more than 300 points the other way. Anyway, he really was a terrific player in 2003 and 2006, and a very good player in two or three other seasons. He was one of the game's best prospects as a 20-year-old, he faced tremendous pressure, and he had some difficult weaknesses to overcome: He was a free swinger who didn't strike out much, and those kinds of players often have real difficulties once pitchers figure them out. With Wells, he would make adjustments (great in 2003), pitchers would make adjustments (tougher time in 2004-2005), he would adjust back (fantastic in 2006), pitcher would adjust back (dreadful in 2007) and he would adjust back (good again in 2008). It was a constant struggle, but I admire Wells because he kept finding new life until his body gave out in his early 30s.
* * *
Kevin Youkilis
Hitting: 150 points
Fielding: 25 points
Greek God of Walks: 50 points
Had back-to-back MVP-type seasons: 10 points
The Youuuukkk call from the crowd: 10 points
Had a wine called SauvignYoouuk Blank: 5 points
Hall of Fame Race to 400 points: 250
-- My biggest regret of all in the bad timing of this crazy series is that I didn't get a chance to really write about Yoouuk before the Hall of Fame election; I made the mistake of going in alphabetical order. I'll try to write a Youkilis essay at some point in the next few weeks, but in the meantime: terrific player for a few years, aged too quickly, beloved in Boston, brother-in-law of Tom Brady, Greek God of Walks, etc.