The Baines Vote
In the moments after Harold Baines was elected to the Baseball Hall of Fame on Sunday night by the "Today's Game Era" Committee — and, wow, that was a stunner — the most-asked question after, "Huh?" was, "What does this mean?"
Well, more directly, the questions were like:
"What does this mean for Edgar Martinez?"
"What does this mean for Omar Vizquel?"
"What does this mean for Larry Walker? Todd Helton?"
"What does this mean for Barry Bonds and Roger Clemens?"
"What does this mean for Fred McGriff?"
And so on and so on … there are roughly 1,253 player-specific "What does this mean" questions launched by the election of Harold Baines. That's what happens when you elect a player with 39.8 Wins Above Replacement.*
*Question: What is "Wins Above Replacement"?
Answer: Three words not heard in the Today's Game Era Committee meeting room.
What does this mean for all those other players? The direct answer is that it mostly means nothing for them. But the election of Baines does, in my view, mean that the Hall of Fame veterans committee is fighting back. Against what? Well, that's the question, isn't it? And it'll be fascinating to see how far that goes.
Let's review: On Sunday, the Today's Game Committee voted in two players who had been passed over by the Baseball Writers Association of America. They voted in Lee Smith, who retired as the all-time saves leader and still ranks third in that category behind Trevor Hoffman and Mariano Rivera. It wasn't surprising that they voted in Smith, who once got 50 percent of the Baseball Writers' vote. It was a bit surprising that they voted him in unanimously -- all 16 voters were in agreement. It's hard to get 16 people to agree on which appetizer to order at Chili's, much less to all go in on the Hall of Fame qualifications of a pitcher who threw fewer than 1,300 innings.
But it's clear that the Today's Game Committee came to play. After years and years of these committees stubbornly NOT voting in players — the "We didn't vote in anybody again" press conferences were becoming an annual event at the Winter Meetings — they've loosened things up. Last year, the Modern Baseball committee voted in Alan Trammell and Jack Morris. This year, Lee Smith got every vote. It's a new age.
And then came the shocker.
Now, we have to give the caveat: Harold Baines was a fine player and, by all accounts, a good man. He does not deserve the "Oh the Hall of Fame has become the Hall of Mediocrity" taunts that will follow this vote. Baines had a stellar career; he hit .289 with 2,866 career hits and more than 1,600 RBIs. If it had not been for the baseball strikes affecting the 1981, 1994 and 1995 seasons, he probably would have finished with 3,000 hits. He made six All-Star teams. He earned widespread respect. The White Sox retired his number.
No, the thing that made the Baines vote so shocking is that his Hall of Fame case doesn't seem any more compelling than those of dozens and dozens (and dozens) of other players who have barely been given a passing Hall of Fame glance. Consider Al Oliver as an example, because he just happened to come to mind. He appeared on one BBWAA ballot, got 19 votes and fell off. He was twice considered by veteran's committees and twice he received almost no support at all.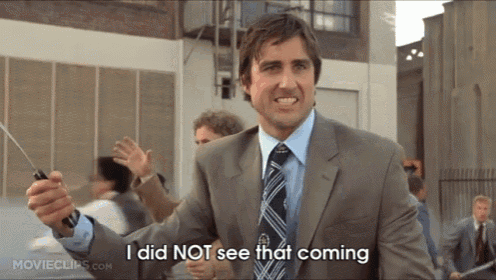 And yet, it's unclear how Baines is a better candidate than Oliver. He played longer, so he had a few more total hits and RBIs. But just looking at the sort of traditional numbers that clearly intrigued the committee with respect to Baines:
Baines hit .289. Oliver hit .303.
Baines made six All-Star teams. Oliver made seven.
Baines never finished higher than ninth in the MVP balloting. Oliver finished higher than that three times, including 1982, when he was third after leading the league in batting, hits, doubles, RBIs and total bases.
Oliver finished Top 10 in hits nine times. Baines, once.
Oliver finished Top 10 in RBIs four times. Baines, twice.
Oliver finished Top 10 in batting average nine times. Baines three times.
Oliver finished Top 10 in runs four times. Baines, zero.
Oliver at different times led the league in total bases, in doubles (twice), in hits, in batting average, in runs created and in games played.
Baines led the league in only one thing in his career; he led the American League in slugging in 1984.
The point is, even playing on Harold Baines' home turf — we're talking only hits and RBIs and such — it's hard to find a single reason to pick Baines over Oliver (and there are several reasons to choose Oliver over Baines).
Oliver is representative of a long, long list of players who have been passed over time and again, and sure seem to have at least as good a case as Baines'. The list would include, but not be limited to: Ted Simmons, Tony Oliva, Minnie Minoso, Dick Allen, Johnny Damon, Vada Pinson, Rusty Staub, Dave Parker, Steve Garvey, Willie Davis, Dale Murphy, Buddy Bell, Dwight Evans, John Olerud, Ken Boyer, Bernie Williams, Jim Edmonds, Lou Whitaker, Jack Clark, Thurman Munson, Kenny Lofton, Gil Hodges, Rocky Colavito, Maury Wills and (as the line from every greatest hits album commercial goes) many more!
There have long been two very different paths to the Hall of Fame. There's the front door, which since 1936 has been guarded diligently by the Baseball Writers Association of America. The BBWAA, as we all know, has taken its role as gatekeeper seriously. It has never voted in a player unanimously. It has only grudgingly voted in great players such as Bert Blyleven and Tim Raines and (it appears this will be the year) Edgar Martinez after years of handwringing. We all know about how gravely some voters consider the Hall's character clause.
That's the front door.
The back door? That's like the door to a Prohibition Era speakeasy, with a guy named Bruno asking for a password. Various committees have shuffled in all sorts of people through that back door — owners, commissioners, umpires, executives, managers, pioneers, contributors, old timers, Negro leaguers, some of them hugely important to the game, some of them old buddies who knew the secret handshake.
And some players have also been escorted through the back door like those guys in Goodfellas. Some of those players were clear oversights by the BBWAA, no question. Some were borderline cases.
And some were just plain bizarre, players you probably don't know are even IN the Hall of Fame — Tommy McCarthy, Ross Youngs, High Pockets Kelly, Lloyd Waner, Ray Schalk, Freddy Lindstrom, Travis Jackson, Earle Combs, Chick Hafey, we can go on like this for a while.
What does it mean? In the big picture, it generally means nothing. The committees vote in players, yes, but they don't set precedents. When they elected Bill Mazeroski, that did nothing at all for Frank White, who has an almost identical Hall of Fame case. When they voted in Tony Lazzeri, it did not set the stage for Bobby Grich, who was almost certainly a superior player. In 2018, a committee voted in Jack Morris. Four years earlier, a slightly different committee barely gave Tommy John a passing glance. And it's hard to think of a single way that Morris' career was better than John's.
So, no, the Harold Baines vote won't have any impact on the front door, will not do anything for Omar Vizquel or Todd Helton, and certainly won't do anything for Barry Bonds.
But I do think the Today's Game Era Committee sent a clear and vivid message with this vote: They don't like the way the Hall of Fame voting has been going the last couple of decades. They're not interested in advanced stats, or really any stats. They will not discuss PED users (they dropped Mark McGwire from the ballot).
They will use their hearts and their guts to choose Hall of Famers.
Well, next year Tommy John and Don Mattingly and Dale Murphy and Ted Simmons and Dave Parker and Luis Tiant and Steve Garvey should all be on the Modern Baseball ballot. I imagine a couple of players like Lou Whitaker and Dwight Evans could be added. Every single one of those players has at least as good a case as Harold Baines; I'd argue that every one of them has a better case.
And so next year, we'll see what this really means. We'll see just how many players this vote-with-your-heart Hall of Fame committee will let in through the back door.