Taylor Swift
[video width="1200" height="600" mp4="https://joeposnanski.com/wp-content/uploads/2016/06/TaylorSwift.mp4"][/video]
Michael Schur and I drafted Taylor Swift songs on the PosCast this week because ... we did.
Here, for your amusement, is my scouting report leading in -- this is from the Pittsburgh Marriott. I was in Pittsburgh for the U.S. Open.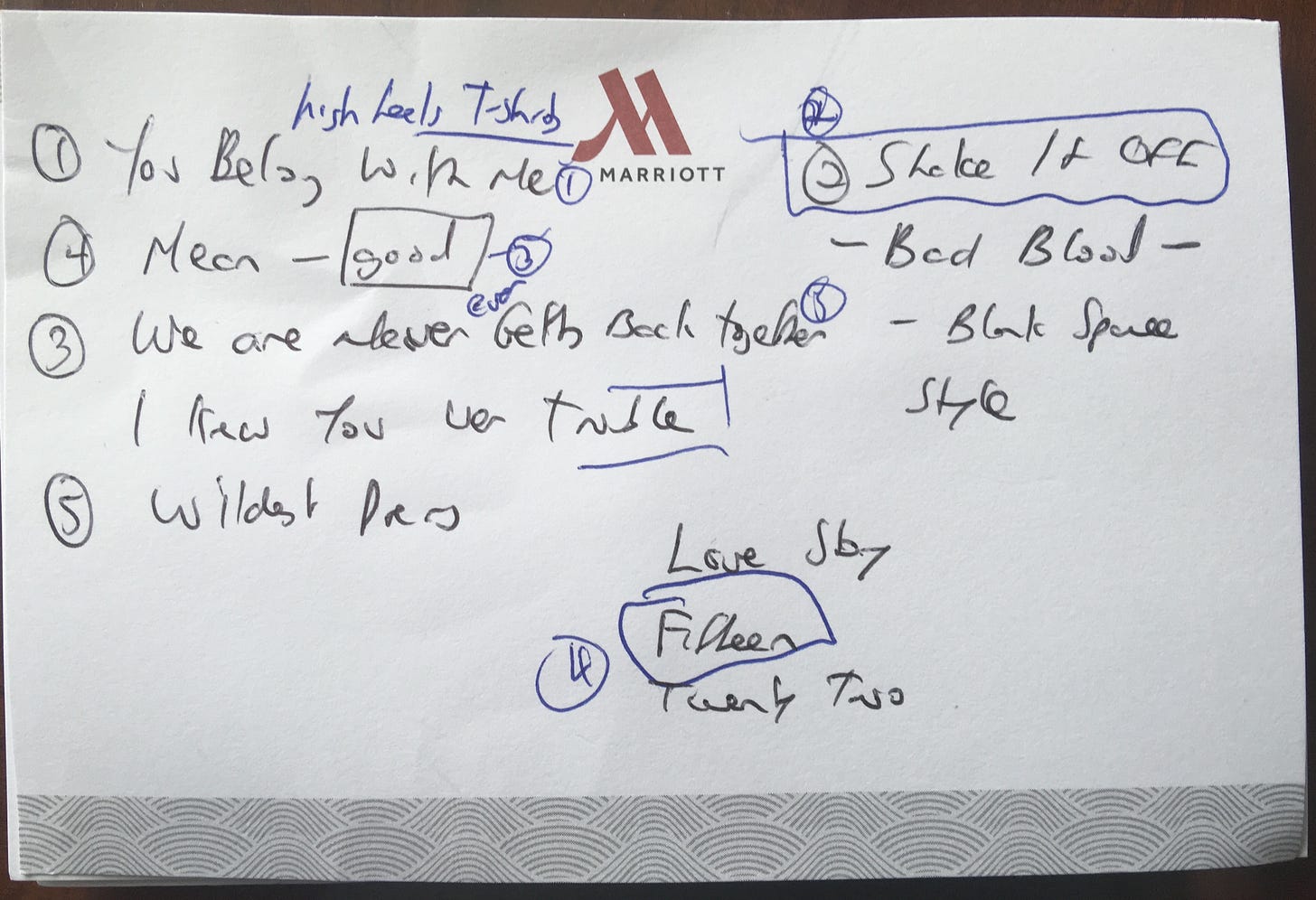 Like always, you can listen to the PosCast on Stitcher or iTunes or AudioBoom or another podcasting site.
Or you can just listen to it here: