Something new at the ballpark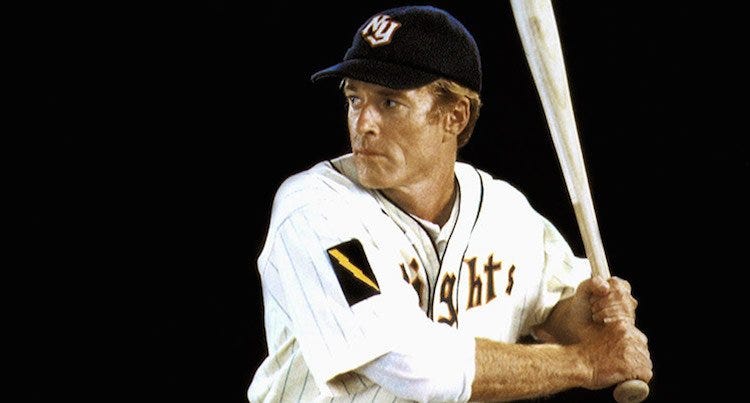 Numerous people through the years have said some version of the following: "Every time you go to the ballpark, you will see something you've never seen before." It's a pretty trite thing to say, and it isn't EXACTLY true ... there are plenty of times you go to the ballpark and don't see anything especially new. But I like the thought anyway because it's a good reminder to keep your eyes open. The coolest things can slip by unnoticed otherwise.
Wednesday night, I saw THREE things I have never seen before. Two of the three were pretty easy to miss if you were looking in the wrong direction.
First, there was the Aaron Judge third-deck monster homer against the Mets. The home run itself was unusual because it was so high. Because of the splendor of Statcast, we know the exit velocity was 117 mph, making it one of the hardest hit balls of the year, but more to the point we know that it was hit a 35-degree launch angle. Thirty-five degrees is a HIGH home run. The perfect launch angle for a home run is 28 degrees ... at about 45 degrees, the home runs stop (as the guy in Major League II says: "Too high!"). Judge has only hit five home runs all year that high.
But what made this one a "something new" moment was the reaction of Mets left fielder Yoenis Cespedes. Watch:
Now, we have all seen outfielders not move for home runs. That's a thing. A few years ago I talked with pitchers and outfielders about it; pitchers (at least a few years ago) preferred to have an outfielder take a few steps to the wall to at least give the ILLUSION of the ball being close to catchable. And outfielders were like, "Why should I run after a ball that is obviously gone?"
So this is something I have been following for years ... and I have to say no outfielder, and I mean no outfielder in the history of baseball, has ever been as motionless as Yoenis Cespedes was on that Aaron Judge homer. It was performance art like I have never quite seen before. He stood as he would between innings, between pitches, at the very end he seems to be looking down as if he wants to check his phone (As my friend Tommy Tomlinson says, he might be looking at a text that reads: "Yeah, the ball's still going").
So, yeah, that was awesome.
The second something new at the ballpark thing -- and you probably did notice this one: In the Cardinals-Red Sox game, with Matt Carpenter on third base, Tommy Pham singled on a sharp line drive to centerfield. And Red Sox centerfielder Jackie Bradley Jr. threw Carpenter out at home.
I'll repeat: Matt Carpenter was on third.
I'll repeat: Tommy Pham singled to center, as plain a single as you will ever see.
I'll repeat: Jackie Bradley Jr. threw Carpenter out at home.
As you can see from the video, he threw Carpenter out by A LOT.
Now, I've never seen this before period. But even within this play, there were so many impressive little things I've never seen before. I've never seen an outfielder even TRY to throw out a runner from third base on a single. I'm sure this was going through Matt Carpenter's mind. It was not entirely clear off the bat that the ball was going to land safely for a single (though it did last a few feet in front of Bradley), and I would guess Carpenter figured after it landed that, hey, he could just jog home. I mean: What centerfielder would even try to throw him out on a single?
But Jackie Bradley Jr. has a ridiculous arm. A RIDICULOUS arm. If I had Jackie Bradley Jr.'s arm I would spend all day every day trying to throw out base runners, bad drivers, overaggressive shoppers, whatever. And so he did not hesitate; he saw Carpenter kind of moping around, waiting to see if the ball dropped, jogging in, and he threw a 96-mph rocket to the plate because of course he did. There's a funny part in the middle of the video where the camera shows Carpenter's face and it's like, "OH NO!"
From what I've heard from Cardinals fans since this play, this apparently has not been Matt Carpenter's only adventure on the basepaths this year.
Which leads to the other thing about this play: When it ended, I sent a text to a friend of mine who live and dies Cardinals baseball. My phone is still buzzing from the 493,394 text reply.
The third something new at the ballpark thing happened in the Tampa Bay-Toronto game when Blue Jays manager John Gibbons walked out on the field to make a pitching change. On his way to the mound, he jawed at home-plate umpire Lance Barksdale, apparently about a ball-strike call. He must have said the magic word because Barksdale tossed him in rather dramatic fashion.
Well, we've all seen a manager tossed as he walks on the field for a pitcher change. But I don't think I've ever seen a manager get tossed on his way to the mound and then, as if nothing happened, just keep going to the mound, take the pitcher out of the game, talk a bit with the pitcher and the team, etc. It's like the umpire was saying, "You're out of here ... but take your time, really, I don't want to be harsh about this."
I think it just reiterates Roy Hobbs' classic line: God, I love baseball.