National League West
We begin our baseball preview in the National League West because ... nobody ever begins in the National League West.
First place: Los Angeles Dodgers
Record: 95-67
Wait, he's on the team?: A.J. Pollock
Breakout?: Cody Bellinger. Let's just predict that he puts up MVP numbers.
Not too sure about: Clayton Kershaw's health.

I have already forgotten the 2018 World Series. Totally gone. I have a vague memory that Boston won it, but I have no memory of any game, any moment and, frankly, if you ask me at the wrong time I would totally forget that the Dodgers were the other team in the Series.
It's actually quite absurd that the Dodgers reached the World Series in the first place. Corey Seager was basically out the whole year. Justin Turner missed the first two months. Clayton Kershaw was injured and had his least valuable season. And remember when Kenley Jansen kind of lost his mojo for a while? A whole lot went wrong. Not a whole lot went right.
And they went to the World Series anyway. It helps when everybody on your team (except your second baseman) hits -- the Dodgers led the National League in runs -- and when a new Clayton Kershaw type named Walker Buehler shows up. These guys are just loaded.
So, yeah, the Dodgers are undoubtedly the favorites to go to their third straight World Series ... and they will undoubtedly be the underdog when they face the Astros, Red Sox or Yankees.
As an aside, I really, really, really, really, really hope Clayton Kershaw is healthy. Baseball isn't as fun without him dominating.
Second place: Colorado Rockies
Record: 83-79
Wait, he's on the team?: Daniel Murphy
Breakout?: David Dahl. He's a lefthanded masher who played only half a season last year because of a foot injury but hit 16 home runs.
Not too sure about: How long Ian Desmond will play centerfield.
You wouldn't know it to look at them, but the Rockies are built around pitching. That seems silly to say when they finished second in the National League in runs last year (and 12th in ERA), but you don't need to be an Ivy League educated baseball analyst to understand that was because of that crazy ballpark.
In reality, the Rockies were a below average offense and well-below-average once you take Nolan Arenado and Trevor Story out of the picture. All you have to do is look at the Rockies' road numbers (.225/.294/.370) to tell that this team really hit.
And in reality, their young starting pitching -- Kyle Freeland and German Marquez leading the way, but the hope is that Jon Gray can have a big rebound season -- is quite special and at the heart of this team's potential.
The Rockies are always an extreme example because Coors Field is an extreme ballpark, but this is why context matters so much, why ERA+ is a more interesting and telling stat than ERA, why OPS+ tells you more than OPS. The Rockies will always score a lot of runs ... but it TAKES a lot of runs to win games at Coors Field. If you have an offense that averages four runs a game, like the Rockies did on the road, you will finish below .500 with average pitching.
And just because you average five runs a game at home, that doesn't mean you're any better. Losing 6-5 isn't any different than losing 5-4.
And yes, I have to ask: Are these guys serious about putting a 33-year-old Ian Desmond in centerfield? That's the biggest outfield in baseball there in Colorado, and last year, according to Dewan's runs-saved, their centerfield defense cost them 31 runs against an average defender. No disrespect to Desmond, but I can't see him making it through April as the centerfielder.
---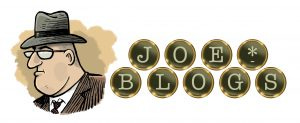 This is a free JoeBlogs preview. To become a member, click here.
---
Third place: San Diego Padres
Record: 82-80
Wait, he's on the team?: Ian Kinsler
Breakout?: Kirby Yates. Remember how in the 1980s guys suddenly became unhittable when they discovered a split-fingered fastball that disappeared? Meet Kirby Yates.
Not too sure about: How Manny Machado will work out.
The thing about promising young teams these days is that they arrive faster than you expect. In other words, when you see a team with a bunch of good prospects, you might say: "Oh boy, they'll be good in the next couple of years." Chances are that they'll actually be good THIS year.
So it might be with the Padres, who are crazy-loaded with prospects. You have to believe that Fernando Tatis Jr. will be up soon enough, and he seems to be everything.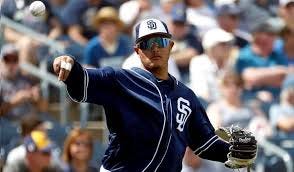 Machado's numbers may take a hit in San Diego.
I admit I'm very curious about how good Machado will be this year. On the bright side, he's 26, healthy and coming off his best full season. Good American League players going to the National League often dominate. And he should be happy after signing a fantastic contract. He'll also be at third base, where he has been sensational defensively (he has not been at shortstop).
On the other hand -- San Diego is a death trap for hitters. It has been underappreciated just how good Machado was at Camden Yards (.297/.355/.436) vs. the road (.271/.319/.442). I think it's fair to expect his numbers to be deflated by his home park and 38 games in Los Angeles and San Francisco.
If you like small samples, he has hit .444 and slugged .500 in four games at Petco Park.
But if you like small samples, he hit .225 in spring training this year, which means exactly as much as the Petco numbers (which is to say, nothing at all).
Fourth place: Arizona Diamondbacks
Record: 79-83
Wait, he's on the team?: Wilmer Flores
Breakout?: Nick Ahmed. He's a dazzling defensive shortstop, and though he's a lifetime .229 hitter, he flashed a bit of power last year.
Not too sure about: This team without Paul Goldschmidt.
When I think the Arizona Diamondbacks, I think Goldschmidt. It's the only image that I have. I think of him in the batter's box. I think of him making terrific defensive plays. I think of him on the bases, always faster than you expect.
He seemed so Arizona Diamondback to me, I thought an outline of him should have been the D-Backs logo, like the NBA with Jerry West.
With him gone, I don't know what to even think about these guys. I mean, from a baseball perspective, it's fairly simple. They won't score any runs. That lineup -- whew.
And yet they'll probably manage to be mediocre because even with the loss of Patrick Corbin, they still have Zack Greinke and Zack Godley and a bunch of other sturdy Zacks in that rotation.
Wherever they finish, I no longer have a face to put with the name. The Diamondbacks sans Goldschmidt might be the most nondescript team in baseball, perhaps even in sports.
Fifth place: San Francisco Giants
Record: 70-92
Wait he's on the team?: Evan Longoria. Yes, I know he was on the team last year too, but I'll NEVER get used to it.
Breakout?: Dereck Rodriguez. It's pretty slim pickings trying to find a breakout player on this team, but Rodriguez -- the son of Ivan and a former position player -- has good stuff and, well, who knows?
Not too sure about: Any of it.
New Giants GM Farhan Zaidi is one of my favorite people in baseball. I wish him a lot of luck. This is a mess.
There comes a moment for good teams -- sometimes sooner, sometimes later -- when they have to break with the past. The trouble is nobody will tell you when that moment will happen until it's too late. It's like puberty for boys. It just hits, suddenly and -- even you know to expect it -- unexpectedly.*
*Usually when (A) You're the lead in your middle school production of Oklahoma; (B) You're reading your Bar Mitzvah Torah portion; (C) When you're asking out your dream date.
The Giants won three World Series in the 2010s. They were probably not the quote-unquote "best team in baseball" in any of those years, but they were very good, and they were super-resourceful, and they had a difference maker in Madison Bumgarner.
Off those teams, Buster Posey will go to the Hall of Fame. Bumgarner can get back on the Hall of Fame track. Tim Lincecum and Matt Cain were fantastic. And then a whole bunch of great character actors like Hunter Pence, Brandon Crawford, Aubrey Huff, Brandon Belt, Brian Wilson, Jeremy Affeldt and Pablo Sandoval played their parts.
Some of these players are still around (including, impossibly, Kung Fu Panda). Some veteran guys like Longoria and Gerardo Parra and Jeff Samardzija have been added to the wreckage. It's like leaving a set of Strat-O-Matic cards in a windstorm and letting that decide what kind of team you will have.
The Giants' situation is particularly dangerous because they're unlikely to be 100-loss terrible -- players like Posey, Crawford and Mad-Bum won't let that happen. And they're even less likely to be decent.
Much of the talk surrounding Farhan, best I can tell, is that he isn't DOING anything yet. No trades. No big moves. He seems to be working the corners, picking up various hitchhikers and taking chances on a few longshots. But, really, that's what he should be doing. This is no quick fix. The big question for him is: Will he blow it up and try to deal some Giants icons like Posey and MadBum (infuriating the fan base) or will he try to build around those guys? Neither is an especially appealing proposition. This is what happens when you miss that moment.