National League Central
First place: Milwaukee Brewers
Record: 88-74
Wait, he's on the team?: Yasmani Grandal
Breakout?: Brandon Woodruff. He brings some of that fastball/slider strikeout heat that defines the Brewers bullpen for a rotation that needs it.
Not too sure about: Orlando Arcia.
I'm always fascinated by how guys like Jhoulys Chacin can get people out. He's been getting people out for almost a decade now, so it's not some fluke or some recent thing. It's very real. But how? Best I can tell, the guy has one pitch: a bang beat, bell-ringing, big-haul, great-go, neck-or-nothin', rip-roaring, every-time's-a-bullseye slider that he throws as much as he can and hitters can't do anything with it.
Thing is, one pitch shouldn't be enough. Major league hitters are really good at what they do, and they learn to lay off sliders, particularly nasty ones that break out of the zone the way Chacin's sliders so often do.
What happens if you lay off Chacin's slider? It should be party time. Batters pummel his sinker and split-fingered fastball. His four-seam fastball clocks around 90 mph, so hitters love that.
So how does Chacin get away with basically one pitch?*
*People often asked the same question about Mariano Rivera's cutter, but that was a little bit different. One, Rivera was a closer, so he only had to get three outs per night. But two, that pitch worked differently from Chacin's slider; it broke less, it had more speed, etc.
We focus a lot of energy looking to see how the great ones -- the Scherzers and Klubers and Sales of the world -- get people out, but realistically their stuff is so absurdly good, there's no mystery. It's guys like Chacin, with one good pitch, who inspire wonder. To get people out with a slider and a bunch of show pitches, you REALLY have to be smart about sequencing and you have to be precise with your command, and your windup for every pitch has to perfectly match. It really is an artform at this level.
I sometimes think, "OK, this is the year that hitters tee off on Jhoulys," but he has it under control. He has learned all the lessons and he uses his great defense, his wits and one pitch, and it's enough.
The Brewers, I think, have the most solid team in a weird division, but to be honest I think it's a dart throw between them, the Cubs and the Cardinals. Years ago, a golfer named Fulton Allem told me the secret to winning the Masters. He said, "When you drive down Magnolia Lane, you feel so awed that your hair stands on end. The person who combs his hair the best wins."
I think it's like that: Each of the three have flaws. The team that combs its hair the best wins. If Christian Yelich, Lorenzo Cain, Jesus Aguilar and Travis Shaw are more or less what they were in 2018 (the addition of Yasmani Grandal really helps), the offense will be elite. Throw in solid enough starters and a shutdown bullpen, and it should be good enough to carry the Brewers through.
Tied for first place (lose in playoff): Chicago Cubs
Record: 88-74
Wait, he's on the team?: Cole Hamels. I forgot the Cubs traded for him late last year and, anyway, everybody else is the same.
Breakout?: Nobody. This team is what it is -- it's unlikely that there will be any breakout surprises.
Not too sure about: Anything with these guys.
Surprise! Yes, I'm kind of shocked too. After all, I wrote a whole long piece about all the Cubs' problems heading into 2019. I fully expected picking the Cubs behind the Brewers and Cardinals and maybe even the Reds.
But that's why doing these previews is so much fun ... it makes you look at a bigger picture. When I used to go to NFL games week after week, it struck me how just about every visiting beat writer was convinced that her/his team was kind of terrible. And we, of course, always thought that the home team was kind of terrible. Pregame conversations were always arguments built around the theme, "Oh, you think the team YOU cover is bad?"
And it pointed to a truth: Most NFL teams ARE bad, or, if not bad, at least significantly flawed. That's just how the pro sports thing works. There are, in baseball, a handful of teams that you and I would expect to be really, really good -- the Astros, the Red Sox, the Yankees, maybe the Dodgers. And there are some unredeemable teams that will be absolutely terrible. The rest? Severely flawed. If things go right, they could be pretty good. If things go wrong, they could be pretty bad. We don't know. That's the fun of it.
The Cubs could conceivably be pretty bad (PECOTA predicting a 79-83 season and last place), But when you look closely at the roster, you CAN see possibilities.
Javy Baez is coming off an MVP type season. Kris Bryant is likely to rebound to MVP form. Anthony Rizzo will likely return to being the solid, 30-homer, 100-RBI, 95-run player he was four years in a row. Kyle Schwarber will probably hit a lot of home runs. I don't think you would bet against Kyle Hendricks and Jon Lester being solid starters, and the other starters like Cole Hamels and Yu Darvish have more than a chance.
In other words, yes, the Cubs have potential problems. The bullpen is ugh. The outfield is ugh. They're not as strong up the middle as you would expect. Nobody even knows who will close for the time being.
But they also have some fairly sure things -- more than you might think, more perhaps than anyone else in the division.
---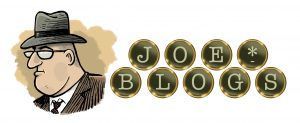 This is a free JoeBlogs preview. To become a member, click here.
---
Third place: St. Louis Cardinals
Record: 84-78
Wait, he's on the team?: Paul Goldschmidt, obviously.
Breakout?: Jack Flaherty has electric stuff and the command to go with it; he could be a Cy Young candidate.
Not too sure about: Yadi.
I can't get enough of the Miles Mikolas story. He was a seventh-round pick out of Nova Southeastern University back in the 2009 draft. That turned out to be one heck of a round, by the way. Mikolas was taken by the Padres with the third pick of the round. Dallas Keuchel was taken with the 20th pick in the round. And Khris Davis was taken with the 25th pick of the round.
There are numerous FIRST ROUNDS in the draft's history that don't produce three players that good.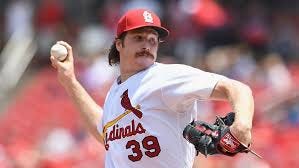 Mikolas' success has been somewhat baffling.

Mikolas was drafted for pure arm-strength. He's 6-foot-5, 220 pounds, and in those days he was hitting 98 on the radar gun in the minors. "His heater does lack life," Baseball America warned, however, "and can be turned around when it catches too much of the plate."
The Padres moved him to the pen, where he pitched credibly in 2012 for 32 innings (though the first batter he faced was Giancarlo Stanton, who mashed a homer on a 3-2 count). He seemed a decent bullpen candidate going forward. But one thing baffled the Padres: How could someone throw THAT HARD (and he threw a biting curve then too) and not strike people out? It was a constant thing. In Tucson in 2013, he struck out just 40 in 61 innings. That fastball DID lack life. And the Padres decided to move on.
They traded him to the Pirates, who, five days later, traded him to Texas, who tried to make him a starter -- to somewhat disastrous effect. He went 2-5 with a 6.44 ERA and the Rangers released him.
That's when he went to Japan and found his true self. He pitched wonderfully in Japan (31-13, 2.18 ERA, 378 Ks vs. 69 walks). He walked just 1.5 hitters per nine innings. It turned out that the guy had some Bob Tewksbury in him.
He quietly returned to the U.S. last year while everyone was focused on where Shohei Ohtani would end up. The Cardinals had hopes for him, but he ended up being so much better than the hopes. He went 18-4 with a 2.83 ERA and just 29 walks in 200 innings.
He became one of just seven pitchers this decade to throw 200 innings and average 1.3 or fewer walks per nine innings.
Cliff Lee (three times)
Roy Halladay, 2010
Dan Haren, 2011
Adam Wainwright, 2013
Phil Hughes, 2014
Rick Porcello, 2016
Miles Mikolas, 2018
The interesting thing about that list is that Mikolas is different from the rest. He throws much harder -- 95-97 mph fastball, an 89-mph slider, etc. But he belongs on that list because throwing hard isn't the focus of his game. He's evolved into something else. Command is his game. Making batters put it in play is his game. First-pitch strikes are his game:
Highest percentage of first-pitch strikes in 2018:
Mikolas, 70.8%

Aaron Nola, 69.4%

Luis Severino, 69%

Justin Verlander, 68.9%

Zack Greinke, 67%
To be honest, you're not supposed to be successful the way that Mikolas was successful in 2018, not anymore. He managed only 6.3 strikeouts per nine innings. The formulas we mostly use to judge pitchers -- fWAR and bWAR in particular -- don't fully buy in. By fWAR, he was lucky. By bWAR, a huge percentage of his success belongs to the Cardinals defense.
That might mean 2018 is unrepeatable. But I don't know. There are numerous pitchers through the years who pitched lucky, who relied on their defense and who maintained it for so long that they're in the Hall of Fame now. I don't know that Mikolas can do that (and he did have a rough spring) but I'm rooting hard. I love this story.
Fourth place: Cincinnati Reds
Record: 79-83
Wait, he's on the team?: Yasiel Puig
Breakout?: Sonny Gray. I have this weird feeling that Gray, gone from the Yankees, gone from the hard-hitting American League, will end up being terrific again.
Not too sure about: Alex Wood staying (or getting) healthy.
Joey Votto, Joey Votto, Joey Votto. Puig. Joey Votto. Joey Votto. Luis Castillo was good in the second half last year. Joey Votto. Puig. Puig. Joey Votto.
OK, that out of the way, let me tell you my Marty Brennaman story.
My first big city columnist job was with The Cincinnati Post. Don't look for it now. It died more than a decade ago, and it came close to dying a few dozen times before that, but it was a magical place. I'll love it forever.
I had no idea how to be a big city columnist when I arrived in Cincinnati, but I had to pretend, so I did all the big city columnist things I knew how to do. I wrote for coaches to be fired. I criticized players for dropping passes or booting grounders. I lashed out at all the injustices. I was young, thrilled and lacked doubt.
I arrived just weeks before the 1994 baseball strike, so I got to write all about that garbage and then write all about the spring training zoo that followed. And then finally baseball came back, and I was ready.
The 1995 Reds were good. They're one of my favorite teams. That was Barry Larkin's MVP season. I got to write about one of my favorite people, Reggie Sanders, during his best season (.305/.397/.579 with 28 homers and 36 stolen bases -- he was REALLY good that year). Jose Rijo was on that team; he was wonderful on and off the field. Deion Sanders was on that team at the beginning; I loved that guy as a baseball player. Loved him. I remember ripping Jim Bowden for trading him (though it was a good trade for the Reds).
Anyway, that was a marvelous team, the first marvelous team I'd ever been around on a day-to-day basis, and I admit being a bit smitten by them. That's why it infuriated me when they reached the NLCS ... and nobody in Cincinnati seemed to care.
Looking back, yes, it's an easy thing to understand. People in Cincinnati were (rightfully) bitter and angry about the strike. Something in baseball had broken for them. They weren't ready to come back, weren't ready to fall in love with another team. I couldn't see it then because I was 28, and I was having the time of my life, and I thought everybody should feel the way I felt. All I saw was this lovable team that just wasn't resonating in town.
When 40,000 or so showed up for Game 1 of the NLCS against Atlanta -- the place looked half empty -- I lost my mind. I snapped. I wrote a vicious, ridiculous and deeply embarrassing column attacking the city for not loving this team, for not supporting them, for not caring. I (thankfully) have forgotten much of what I wrote, but even now I remember too much of it. I remember writing that Cincinnati didn't DESERVE a championship.
I recall the opening line: "Professional baseball may have been born here years ago. It has died here since."
And I vividly remember the headline: "No Show Fans Disgrace Our City."
I suppose that would be viewed now as a hot take, as a writer trying to get attention. I honestly don't think that's why I did it; in my memory, I believed that's what a big city columnist was SUPPOSED to do. But who knows? I was a kid. And while I would never do it again, I don't regret it. I wrote exactly what I felt, which had been my promise to myself. Anyway, when you get old you learn to embrace your mistakes as much as your triumphs.
The next day I went to the ballpark, and yeah, a bunch of people ripped me for what I had written. But it meant nothing until Marty Brennaman found me. Marty was -- and is -- a Cincinnati legend. He is cherished for never holding back, for saying whatever the heck is on his mind, for taking on anything and anyone, and even if you don't agree with him, you love him because he's hilarious and wholehearted and you never for a minute doubt how much he loves doing what he does.
"Hey Posnanski!" he shouted in that piercing Marty voice, and he walked over, and he moved in real close. And he then said a bunch of angry things that blend together in my head -- it was the tone that I remember most -- and after he had wilted me to nothing, he said (and I DO remember this exactly): "I'm going to take a piece of your hide on the air tonight."
He did. I didn't hear it from the press box (though I could FEEL it the way someone might feel getting voodoo doll stabbed) but even that night several people kept telling me, "Man, Marty is KILLING you tonight." I regularly got a blow-by-blow account of his commentary for the next couple of weeks along with a lot of furious letters that felt hot to the touch (it was a gentler pre-Twitter, pre-email time).*
*Though I should say, I got an amazing letter -- one of my favorite all-time letters -- from television host Nick Clooney, George Clooney's father. It was a lovely letter telling me to keep my chin up and to keep writing what was in my heart. Later, Nick even wrote a column for The Post defending me and saying I was right ... and while I really wasn't right, I will love that man (and, by extension, George) forever.
As you might imagine, I was frightened of Marty for a while after that; I can remember walking carefully around him the next spring training. But I quickly realized that he didn't hold a grudge. He'd taken a piece of my hide, and that was that. We were friends now. And we have been friends ever since. This is Marty's last year as Reds broadcaster, and it's been an amazing career, a Hall of Fame career. And even now, one of my favorite things in the world to do is sit down at the pre-game meal table with Marty and just listen to him spin yarns.
Once, not too long ago, we did that very thing. And at some point, I reminded him of that night he took my hide. He remembered, and we laughed about it, and then he looked at me seriously.
"Well," he said, "you deserved it."
I did, Marty. I really did.
Fifth place: Pittsburgh Pirates
Record: 77-85
Wait, he's on the team?: Francisco Liriano (again?)
Breakout?: Chris Archer, maybe? He has the stuff, and now he's in the National League, I don't know. This team doesn't have a lot of breakout candidates.
Not too sure about: What the goal here is.
Some years ago, after a Cleveland Browns loss, I was in the Flats, which used to be a lively bar area in Cleveland, and I saw two or three Browns players. They seemed to be having a good time. And the fan in me thought: What the heck do they have to be so happy about? They LOST. It was kind of a stupid thought -- I mean, they had lives to live, they couldn't just stop being because the team lost -- but it very much came from the heart. It stings to believe (rightly or wrongly) that you take winning and losing harder than the players or management does.
That to me is the biggest problem with the Pirates right now.
They just seem to be coasting. They had a stretch of time -- 2013, 2014, 2015 -- when they were young and exciting and promising. Heck, they won 98 games in 2015. Andrew McCutchen was probably the best player in the National League over that time period, Gerrit Cole was looking like a future Cy Young winner (which he still might be), hometown kid Neil Walker was out there busting his butt every day, the bullpen was finding ways to get outs.
That team was lively and fun ... and star-crossed, as it turns out. They lost a heartbreaking Division Series to the Cardinals in 2013, then lost back-to-back wild-card games, and they've been entirely blah ever since.
And you just get the sense that ownership and management doesn't care all that much. I'm sure they DO care, but it doesn't seem that way. They gave Clint Hurdle an extension through 2021 and don't seem super interested in changing managers at this point. They have avoided making any interesting moves for a couple of years now. Attendance tumbled more than a million between 2015 and 2018, and there doesn't seem to be much of a heartbeat going.
I don't think the Pirates are bad. Jameson Taillon, Archer and Trevor Williams make up a pretty decent top three starters, and the bullpen will get outs, and the lineup is boring, but they probably will finish somewhere close to the middle of the pack in runs scored. They probably will win between 73 and 85 games, depending on luck.