Most Wonderful Time of the Year
So I want to tell you a bit about what is coming the next couple of months, but first, let me thank you again being a part of this crazy experiment. The response to JoeBlogs has left me awed and humbled. I fully expected the audience to be entirely made up of various friends and family members — and, by the way, not ALL my friends and family members, just the ones I shamed into joining.
Instead, well, let's just say it: We've become one of the top writing shops on Patreon. When you consider that there's so much writing already out there for free, and that we've had more than our share of technical difficulties, well, as I say, I cannot thank you enough.
And now it's December, and if you are here you know what December means around these parts.
Hall. Of. Fame.
Why do I love the Baseball Hall of Fame so much? Why do I think about it so much more than I think about countless more important things? Why is it that sometimes I'll be in the middle of reading something urgent and consequential like I was this morning, and I suddenly wonder, "Hey, should Bill Freehan be in the Hall of Fame?"
The truth is: I don't know.*
*That is to say I don't know about the reason why I'm obsessed with the Hall. As for Freehan, I think his case is compelling, but there are other catchers I'd put in the Hall of Fame first, such as Ted Simmons and Jorge Posada, probably Thurman Munson, maybe Gene Tenace... even Lance Parrish is interesting.
I do know this: The Hall of Fame has been a semi-obsession for decades, going back to my earliest days as a writer. This is not an exaggeration. I've told this story before, but, what the heck, when I was 18 years old, I was at a crossroads. The only thing I knew about my future was what I did NOT want it to look like. I had worked one summer in the textile factory where my father worked, and it scared the hell out of me. The grind, the monotony, the ache at the end of the day — I was terrified by it. And yet, I couldn't see another future, not clearly enough.
---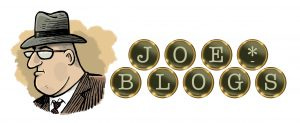 This is a free JoeBlogs preview. To become a member, click here.
---
I collected baseball cards then. I was a serious enough collector that I used to get a magazine called "Beckett Baseball Card Monthly," which was essentially a monthly price guide for rising and falling baseball cards. It also had a few stories, but mostly it was the price guide. I just happen to have a Beckett Monthly right here from April 1986, and it's fun to look at the prices.
The hot cards in April of 1986 were: Dwight Gooden, Don Mattingly, Pete Rose and Wade Boggs.
The cold cards in April of 1986 were: Joaquin Andujar, Bruce Sutter, Steve Sax, and Fred Lynn.
The 1986 Donruss Jose Canseco in mint condition was up to $2.00!
But the 1983 Topps Extended Ron Kittle in mint condition was down to 90 cents.
Man, it really WAS just like playing the stock market.
In any case, as I remember it, in the front of the magazine they had a little text box requesting letters and submissions. I think the box offered the princely sum of three cents per word for any story they accepted, but to be honest I cannot find the box in any of the Beckett Monthlys that I have saved. Maybe I'm remembering the box wrong. Or maybe they just stopped asking for submissions after this goofy kid from North Carolina started sending in stories.
Whatever the case, I decided to write a story for Beckett Monthly. I had never written a story out of class before, or anyway, not one that I had let anyone else read. But I was feeling bold. I'd had an unusual experience in a freshman English class in college; I had a teacher actually like something that I wrote. I don't remember the paper at all, and if memory serves, I got a B on it.* But I remember her saying that she was impressed with the way I had connected thoughts, that it showed some sort of advanced writing savvy or some such nonsense. And I remember her saying this: "You are a natural writer."
* I think the B was because of various misspellings and grammatical glitches.
A natural writer? Me? Really? Was I a Roy Hobbs of writing? It didn't seem likely, and yet I didn't see any other obvious direction to go. So, hey, I saw this box in Beckett Monthly, a request for a story, and I figured I'd try out my newfound writing talents. I sat down at the electric typewriter that I had gotten a few years earlier, and I tapped out a bunch of words.
What did I write in that moment of inspiration?
Exactly: I wrote about which active American Leaguers I thought someday would be inducted into the Hall of Fame.
Looking back on this, well, some of the details are foggy. Did I really just write about American Leaguers? That would have been pretty shrewd, you know, to give them one story with the promise for more (hey, if you like this, you can have the National League too! Just pay separate shipping and processing!). But I would guess I wrote about players from both leagues, and the Beckett Monthly editor divided it into a three-part series. I don't remember. I do remember I got three cents per word.
I'm looking at this May, 1986, magazine now — this has the second part of the series, the National League future Hall of Famers part, and two things strike me. One is: Obviously, I was terrible then. It hurts my teeth to read what I wrote then.
On Steve Garvey:
"Tough to determine how many years he has left, but it doesn't really matter. He has earned his place in the glory of Cooperstown. He may not overwhelm you with statistics, but he is unparalleled as a leader and competitor. He comes to play every day, and he delivers when the chips are down. He is in the fullest sense of the word, a ballplayer's ballplayer."
Wow. I wonder how many cliches are in the rest of the story, because I seem to have used most of them up in this one paragraph. My English teacher got it wrong; I clearly was NOT a Roy Hobbs natural as a writer.
But the second thing that strikes me is how eager a writer I was. It's actually pretty impressive. Yes, the story is loaded with groaners and nonsense, but hey, I did it. I wrote a fairly long and somewhat coherent story powered entirely by my own enthusiasm. I hear from people all the time how much they hate writing, how hard it is for them, and I am sure I felt that way myself. But I clearly had fun writing that silly Hall of Fame story.
And that's the point: Something about the Hall of Fame pulled that out of me.*
*One last thing about the Beckett Monthly magazine — I distinctly remember getting this one because it's signed by Jim Beckett himself. And Jim included another gift — he listed me under the Staff banner as a "Staff Writer." Imagine that! Me! A Staff Writer at Beckett Baseball Card Monthly! It was almost too glorious to bear.
So, while I can't tell you exactly WHY I love the Hall of Fame so much, I do. It's a lifelong thing, and we're in that season again. At the Winter Meetings in Vegas next week, they will announce the results of the Today's Game Era Ballot, which — as a reminder — includes these 10 people:
Harold Baines

Albert Belle

Joe Carter

Will Clark

Orel Hershiser

Davey Johnson

Charlie Manuel

Lou Piniella

Lee Smith

George Steinbrenner
And so, this week here on Joe Blogs, we'll have a short essay on each one of these great baseball characters.
And then comes the big stuff — the Baseball Writers Hall of Fame ballot. In the past, I've written essays on every single player on the ballot. I can't decide if I'm going to do it that way this year or try to do something a little bit different. But, whatever we do, yep, we're going to have lots and lots of Baseball Hall of Fame stuff leading up to the Jan. 22 announcement. I'll also be doing a couple of Q&As over at our Discord channel and, well, there are a couple of surprises too.
On top of that, you might remember the baseball exploration poll I asked you to take. Well, in addition to that, I've already begun reporting, and I've gotten some amazing stuff from the folks at WGN and Fox Sports. Leading into spring training, I will have the Baseball Exploration Series, stories about the state of the game, where it might be going, where it should be going. I've already learned some utterly fascinating things. I think you'll really like it.
Along the way, we, of course, have the Baseball 100 and Shadowball 100 series going — we might have to skip those this week with all the Hall of Fame stuff, but I'm going to try to get those done too. If not, I'll make it up in the next couple of weeks.
I hope all this sounds cool to you. Oh, right, and for you PosCast fans, we've got the usual nonsense going, plus our famous Holiday Draft.
Again, thanks for being a part of all this.