Houdini T-shirts? Yes!
Harry Houdini was, among many things, a master of promotion. The guy would do ANYTHING to get his name out there, to build his legend, to sell tickets to his shows. I mean, the guy would hang upside down in a straitjacket five stories off the ground FOR FREE just to let people know that he had arrived in town and was going to do a show.
I wish I had his gift. But alas, I keep forgetting to even mention that I wrote a book called "The Life and Afterlife of Harry Houdini," and that it is available for presale and that I'm about to go on tour to Charlotte, Cheyenne, Los Angeles (for three nights!) Kansas City, New York and more to come.
Reminder to self: If you don't tell people about this book nobody will.
Now, there's something new: T-shirts! Mike and I had so much fun last year with our Fruit Pie Is Delicious shirt sale, that this year we're going to try and do another T-shirt, this time built around Houdini. All proceeds will be going to a magical charity that I will be sharing info about over the next few days … still finalizing details.
But the shirts are here! And they're spectacular!
Here it is in off-white.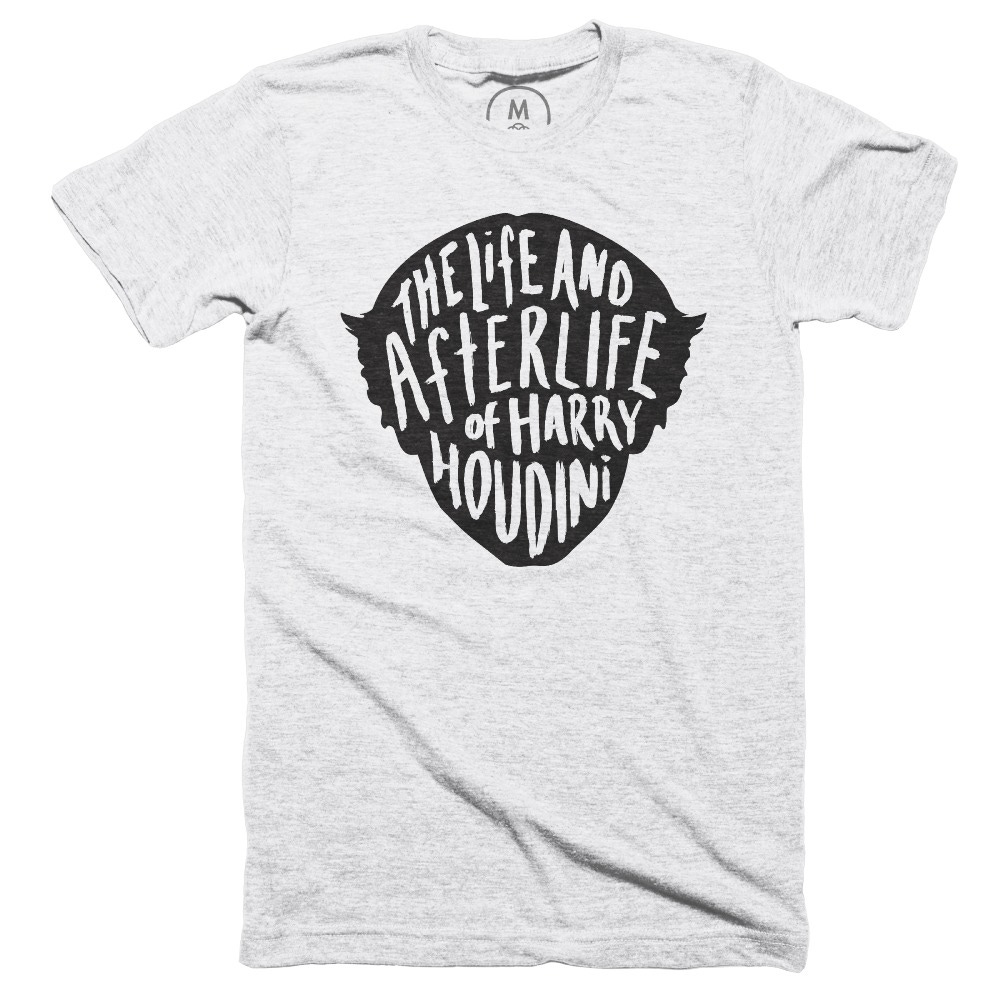 I like it in red because that's the color of the book: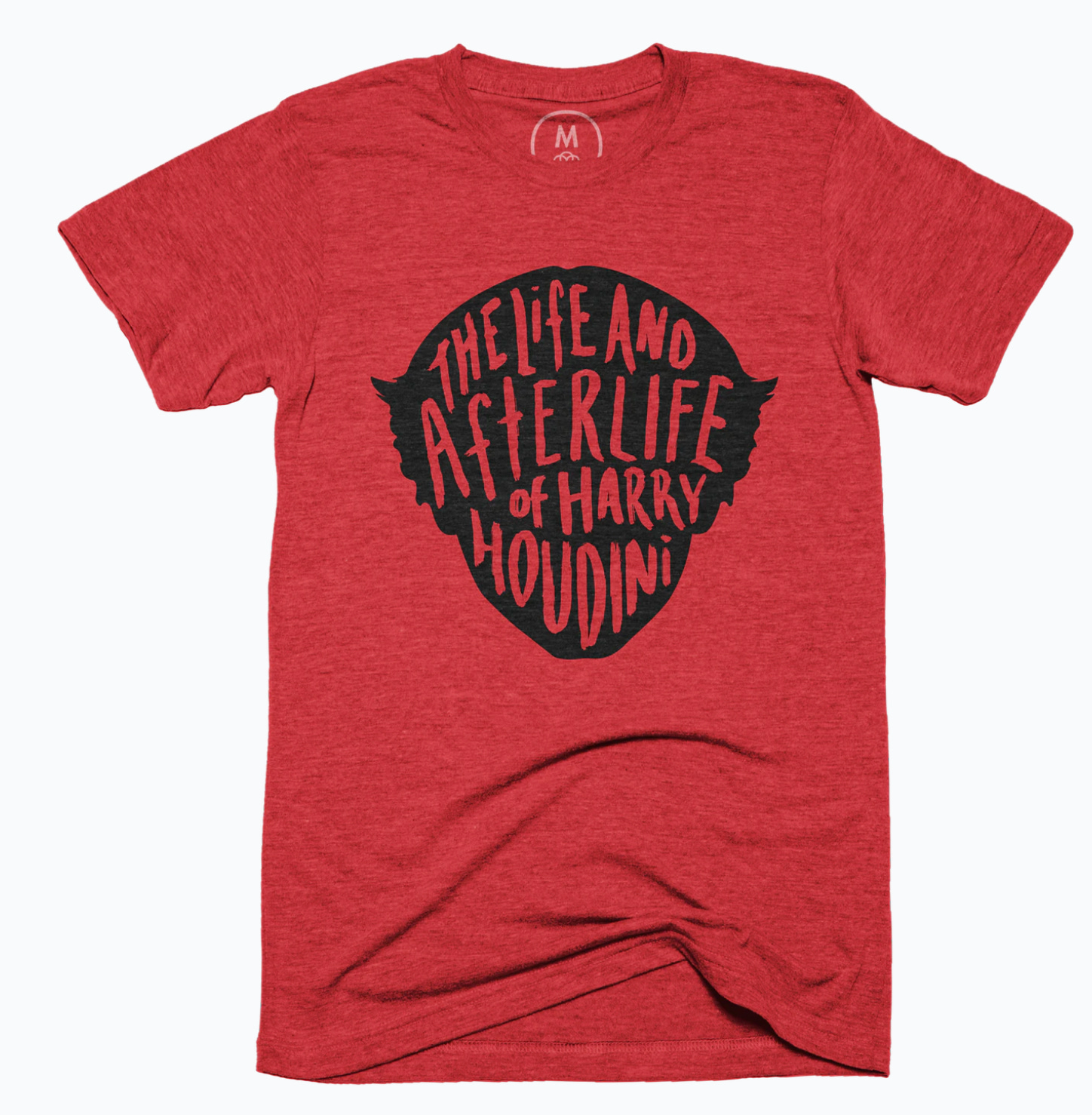 Available in women's cut as well!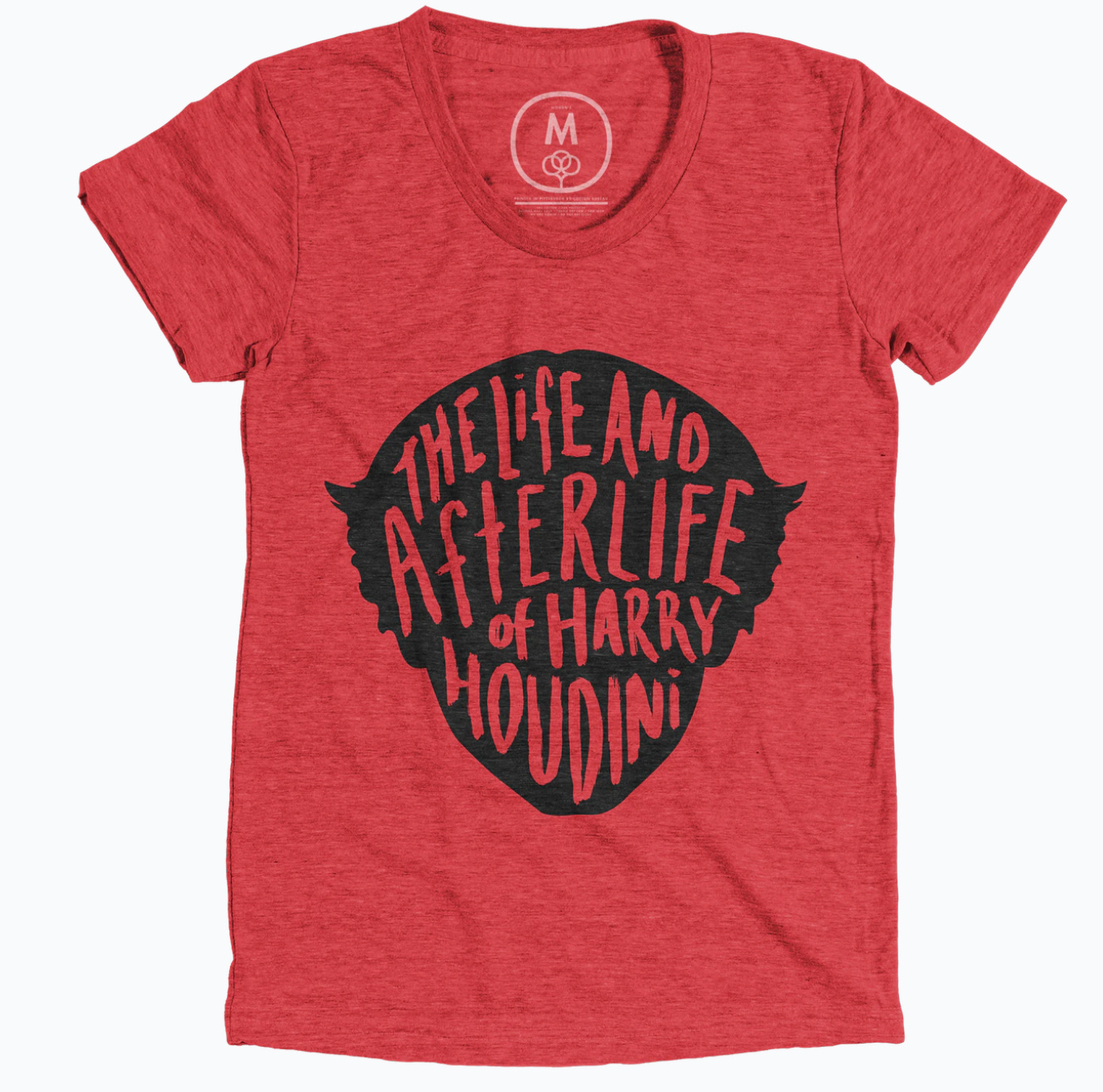 A buddy of mine insists I show you the shirt that is a color they call heavy metal. It is pretty cool.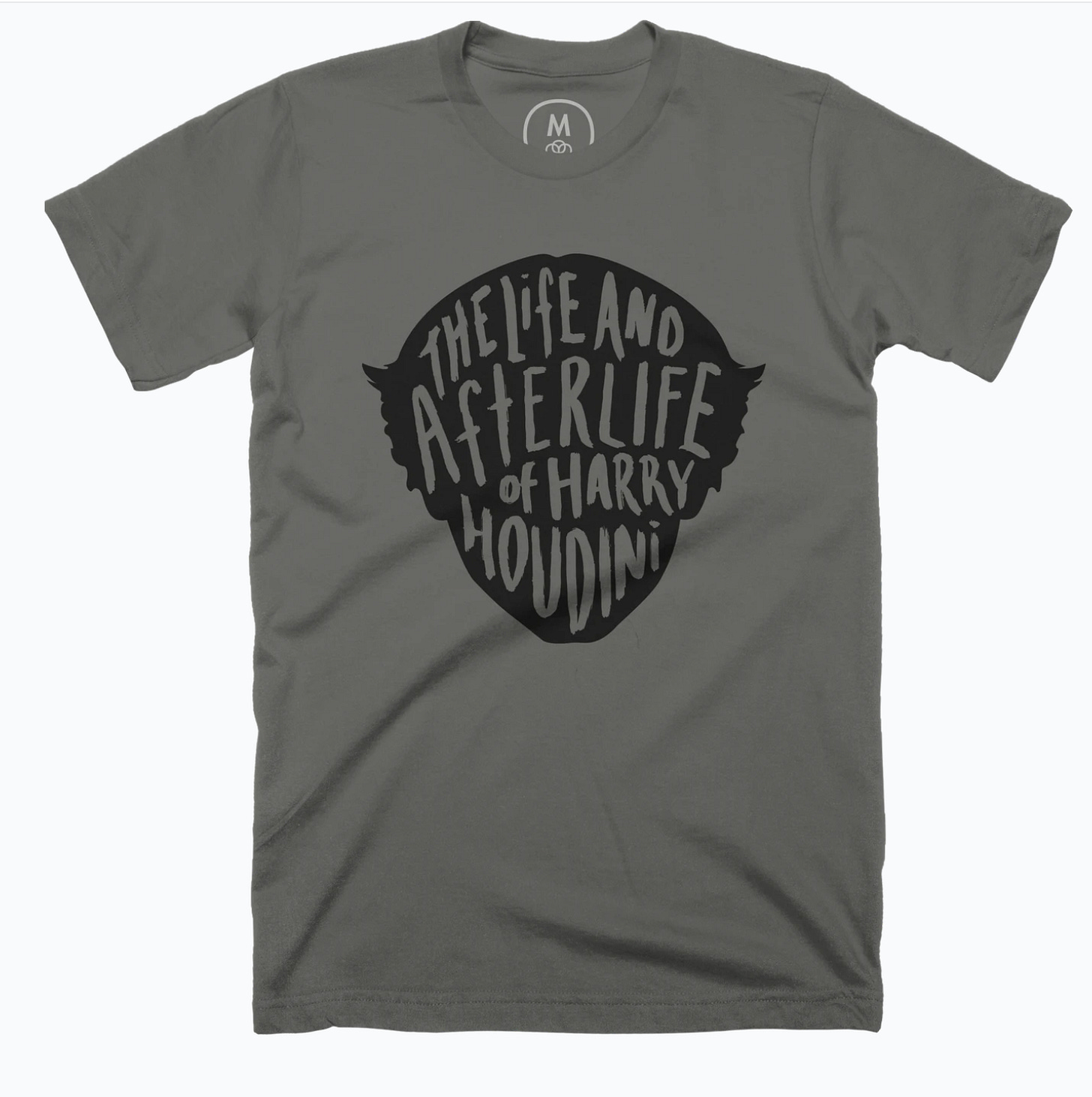 There are other colors as well. Again, this is the link.
But here's the super-secret part that I'm only telling you — if you come up to me at an event while wearing a Life and Afterlife of Harry Houdini shirt (or if you just happen to see me around), I will give you a special Houdini gift, something really cool that my wife Margo is crafting right now. Believe me: You'll love it.*
*While supplies last. Margo is working hard but she can only make so many of these.
So, that's it. Buy a shirt. Come see me in Charlotte where the book will be sold five days early! Come see me on the road. And if you feel like it, just preorder the book on Amazon so I can see the number go down (or go up, depending on how you like to refer to numbers).