HOF Candidates: 40-36
Continuing with your votes for the 100 best Hall of Fame candidates.
No. 40: Dave Parker
Score: 52.45
From 1975 to 1979, the Cobra hit .321/.377/.532 for a 147 OPS+, he won an MVP and finished third two other times, he won two batting titles and three Gold Gloves, and he averaged more than six WAR per season.
In the years after -- he was just 28 years old in 1979 -- he hit .275/.322/.444 for an OPS+ of 109 and averaged less than 1 WAR per season. He had one good season. You know all about the drug issues he dealt with over that time.
In many ways, because of the starkness of his career, he's the perfect test case for how you feel about the Hall of Fame. You might feel like he IS a Hall of Famer because of his five years as one of the best players in baseball, you might feel like he should have been a Hall of Famer but blew his chance, or you might feel like as a guy with 40.7 career WAR, he's not close to a Hall of Famer.
Same guy. Different views. This is why I say so often that the Hall of Fame is as much about us and how we see the game as it is about the players themselves.
No. 39 (tie): Johan Santana and Roger Maris
Score: 53.40
In my upcoming monster post, I introduce an award called the "Cy Stieb," which attempts to give out Cy Young Awards through the years based on how we rate pitchers today. I'll explain in much (much) greater detail in the essay.
But for now, I will tell you that Santana won three Cy Stieb Awards, one of only about a dozen or so pitchers since 1950 to win that many. He was amazing.
But I've also come around to a realization: He WAS amazing, but he was not Koufax. Many people -- myself included -- have pointed out that Santana's peak (let's say 2003-2010) and Koufax's peak (1961-66) are quite similar in many ways:
Santana: 122-60, 150 ERA+, 47.8 WAR, 32.8 WAA.
Koufax: 129-47, 156 ERA+, 46.5 WAR, 30.8 WAA.
But there are differences. Koufax achieved all that over six seasons and Santana did it over eight, and that really is not the same thing. As an extreme example, a player who hits 50 homers in one season is going to provide significantly more homer value to a team that someone who hits 10 homers over five seasons. Koufax's dominance over those six seasons was considerably more valuable to his team than Santana's mixture of dominance and goodness over eight seasons.
And many of us (and I do plead guilty) continuously underplay postseason performance. I think we're just trained to think of the postseason as a whole other thing, since none of the big awards incorporate it ... and because postseason opportunities aren't distributed equally or fairly.
But Koufax's absurd World Series dominance in 1963 and 1965 -- five starts, two shutouts, 52 K's, eight walks over 42 innings, two MVP awards -- isn't beside the point. You could argue that the World Series performance ALONE takes Koufax pretty far down the Hall of Fame road (and this will be true of Madison Bumgarner). It's not fair that Johan Santana didn't get a chance to pitch in the World Series, but that's how it played out.
Roger Maris drew substantial Hall of Fame support from the BBWAA, getting as much as 43.1 percent of the vote. His Hall of Fame case is such that I imagine many people -- 30 percent? More? -- think he IS in the Hall of Fame.
On the surface, it appears that his case is built around two great years and four good ones -- but in reality it's built around a number: 61. We've asked this question about peak performance in many different ways throughout this series, but here's one way to ask it: Can a player achieve a singular feat so incredible that it alone merits the Hall of Fame?
Maris' 61 homers might be such a thing (though, interestingly enough, because of defense, he had a higher WAR the season before). Bob Gibson's 1968 season might be such a thing, and Denny McLain's 30 wins, Ichiro's 262 hits, DiMaggio's 56-game hitting streak, Ted Williams hitting .400, Babe Ruth outhomering every TEAM in the league in 1920, etc. Obviously, most of these guys had Hall of Fame careers surrounding their singular achievements, but the question is: Would the feat alone have been enough?
I suspect not. I suspect that one year, no matter how miraculous, would not get 75 percent of the vote.
Maris was an excellent player who did a legendary thing. Is that enough? If Rocky Colavito had hit 61 homers in a season, would he be in the Hall of Fame? Norm Cash? Bob Allison? Rusty Staub? Jack Clark? Jesse Barfield? Dave Parker? It's fun to think about -- how much better would Maris have had to be in his other years to be in the Hall of Fame?
No. 38: Kevin Brown
Score: 53.45
Can a player be so unlikable that nobody CARES if he gets snubbed? I'm not sure there's a compelling argument to be made that Hall of Fame inductee Roy Halladay was a significantly better pitcher than Kevin Brown (or better at all).
By Baseball-Reference WAR and WAA, they were essentially the same:
Brown: 68.4 WAR, 40.4 WAA
Halladay: 65.5 WAR, 40.5 WAA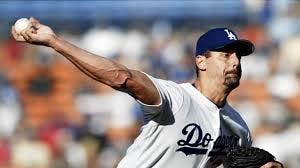 Kevin Brown? Eh, who really cares?
By FanGraphs WAR -- which builds entirely around strikeouts, walks and homers allowed -- Brown was significantly better.
Brown: 76.5 WAR, 7 seasons of 6 WAR or better, peaking at 9.6 WAR.
Halladay: 65.2 WAR, 6 seasons of 6 WAR or better, peaking at 8.3 WAR.
But very few people care enough about Brown to shout about it. Bert Blyleven had his backers. Tim Raines had his backers. Alan Trammell, Lou Whitaker, Jim Rice, these people have supporters. I guess Kevin Brown doesn't.
And, sadly, I don't even really care. Halladay was a joy. Brown was not.
No. 37: Joe Torre
Score: 53.60
A fun Joe Torre pullout essay is coming.
I suppose people no longer worry much about Torre's getting into the Hall of Fame as a player, because he's in the Hall of Fame as a manager. But his case as a player is quite substantial. If Torre is graded as a catcher -- and he played catcher more than any other position -- he's a Hall of Famer. If he's graded as a first or third baseman, he's probably not.
No. 36: Minnie Miñoso
Score: 54.12
I'll make this case: Minnie Miñoso is the most deserving player who's not in the Hall of Fame.
I'm not saying he's the best player -- he's not. But when you think about what Miñoso meant to the game, think about him being the first dark-skinned Latin American player in the major leagues, think about him being the first black player in Chicago, think about the joy he inspired, and think about how good he was, despite all the things working against him, wow, it's kind of shameful that he wasn't elected.
But as I wrote when he died, I think the Hall of Fame arguments wore Miñoso down. He badly wanted to get into the Hall of Fame in his later years.
I think his case is essentially the same as Larry Doby's, both great players (almost precisely the same career WAR), both pioneers, both with a strong case for the all-decade team of the 1950s in the American League, both players who were denied the chance when they were young.
Miñoso also hit a double for the White Sox at age 50 (at least), and got at-bats at age 54. He was a wonderful man who gave everything he had to baseball. He should have been on that stage in Cooperstown.