HHOF: Henry Aaron
I've been lucky enough in my lucky life to interview Henry Aaron in numerous settings. I interviewed him on a stage in Kansas City, and I interviewed him in his office in Atlanta, and I interviewed him before a World Series game. Every time it was a thrill, not just because of his greatness as a player but because there's something powerful about the man himself, something that you just want to be around.
When I interview Henry Aaron -- and I ALWAYS call him Henry Aaron, because I have read that is what he prefers -- I naturally lean in closer, like I'm a plant, and he's the sun.
Today, Mr. Aaron turns 85 years old.
These Happiness Hall of Fame things are supposed to be about 300 words, but that cannot apply to Mr. Aaron. So, I'm going to reprint one of my favorite essays. I wrote it back in 2014. I'm editing it for timeliness and clarity.
* * *
Henry Aaron is NOT the Home Run King. This sounds like I'm going to follow up with some rant about Barry Bonds breaking his record and how terrible that was ... but I'm not. My thought here has nothing to do with Barry Bonds at all. Henry Aaron is not the Home Run King because that title does nothing but understate his greatness.
Henry Aaron is one of the rare few in American history for whom "King" is a demotion.
Pete Rose is a king. He's the Hit King. That title fits him and his career, which was a relentless pursuit of hits. Rose loved playing baseball, sure, and he desperately wanted to win, but hits were his business just as sausages were Abe Froman's business and burgers are that king's business and Super Bowls are Bill Belichick's business For Rose, 4,256 is the ultimate representation of his life in baseball. He is the Hit King.
Henry Aaron never was the Home Run King, even when people called him that. To call him that diminishes him. Aaron wasn't even a home run hitter. Frank Howard was a home run hitter. Harmon Killebrew was a home run hitter. Reggie Jackson and Ralph Kiner and Adam Dunn and Jim Thome and Sammy Sosa, they were great home run hitters.
Henry Aaron was a HITTER -- any qualifier put before that word cheapens his genius. He hit, always, every year, not one down season from 1955 (when he hit .314 with a league-leading 37 doubles) to 1973 (when he hit .301 with 40 homers in 392 plate appearances). That was 19 consecutive seasons of awesomeness.
He got an MVP vote every ... single ... one ... of ... those ... years.
There isn't a record quite like it in baseball history.
Here's just one way to look at it: In those 19 seasons, Aaron created 100 runs or more run 18 times. Nobody else in baseball history has created 100 runs 18 times in a career. But it gets better: The one season when he DID NOT create 100 runs, that was 1972, when he was 38 years old. He had a dreadful season. He hit only .265/.390/.514 with 34 homers. He created only 92 runs.
Henry Aaron's worst season would be almost anybody else's best.
Aaron unquestionably gained his greatest fame for breaking Babe Ruth's home run record, and the story of him breaking it in the face of racism and furor is an inspiring and haunting American tale. We're drawn to big, obvious records like that.
But, the truth is, the home run record was merely a side effect of two decades of brilliance. Aaron never came all that close to hitting 50 homers in a season; he only hit more than 45 homers in a season once. See, Aaron wasn't a home run hitter. He just hit the baseball as hard, for as long, as anybody in the game's history. Many of those balls went over the fence. But plenty bounced off it too.
And he never stopped, never relented, it didn't matter the circumstance, it didn't matter the pitcher, it didn't matter the situation. He just hit. He hit at home and he hit on the road. He hit in April and he hit in September. He hit in low-leverage situations, he hit better in medium-leverage situations, hit best in high-leverage situations.
[caption id="attachment_24183" align="aligncenter" width="445"] You could call him the Total Base King, but even that understates Aaron's greatness.[/caption]
He spent the first half of his career in a pitcher's ballpark. He hit. He spent the second half of his career in a hitter's ballpark. He hit. He played in the years when the strike zone was from the top of the knees to the armpits. He hit. He played in the years when the strike zone was the knees to the top of the shoulder. He hit. Henry Aaron played when the mounds were low, when they were high, when they were in between. He hit. He cracked Nolan Ryan's fastball, he cracked Steve Carlton's slider, he cracked Sandy Koufax's curve, he cracked Hoyt Wilhelm's knuckleball. He came to the park every day with a plan and a sense of purpose and the quickest wrists anybody had ever seen. He relentlessly pounded against the shore.
He was the ocean.
To think of Aaron as the Home Run King is to think of the ocean as that powerful body of water that knocks down sand castles.
You'll often hear people gripe that Aaron is the true Home Run King, and people mean well by it. They say it because Barry Bonds used steroids. But implicit in this line of reasoning is that somehow Barry Bonds' 756th home run unfairly tarnished the greatness of Henry Aaron, and that must be rejected. It did not -- no more than John Unitas was reduced when Drew Brees broke his record or Jesse Owens is reduced every time someone run 100 meters faster than he did. Aaron's career wasn't the home run record. Aaron's greatness had nothing to do with that number.
For that matter: Ruth's greatness was not touched in any way when Henry Aaron hit 715.
This, I fear, is an example of numbers getting in the way. We count things in sports because it adds meaning to the games. But those numbers do not sum up. If Tiger Woods somehow did win 19 majors, that would not alter one thing about Nicklaus' greatness. If LeBron James somehow won seven championships, it would not lessen Michael Jordan.
Anyway, with Aaron, if you DO want to talk about numbers, home runs were never the right counting stat. Numerous players through the years -- Alex Rodriguez, Jimmie Foxx, Albert Pujols, Ken Griffey, Mickey Mantle, Sammy Sosa and Eddie Mathews -- were ahead of Aaron's home run pace through age 32. Aaron aged better than they did, and he finished his career in a home run park so good that it was called "the Launching Pad," and he set the record.
But if you need a number to count, know this: Nobody's breaking Henry Aaron's total bases record. Not ever. Aaron's 6,856 total bases is 700 more than second-place Stan Musial. Barry Bonds, for all those splash balls he hit into the water and all those MVP awards, still finished his career about NINE HUNDRED total bases shy of Henry Aaron. Alex Rodriguez looked like he might threaten it, and he finished more than 1,000 bases short. Albert Pujols looked like he might threaten it, and he's 1,200 shy even as his bat runs out of steam.
So you could call him the Total Base King.
---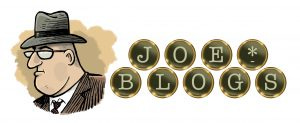 This is a free JoeBlogs preview. To become a member, click here.
---
But, look, there have been a lot of kings in sports. Arnold Palmer was the King. Richard Petty is the King. Hugh McElhenny was the King, LeBron James is the King. Pele is the King, Jerry Lawler is the King. In baseball, we've had King Felix, King Carl, King Kelly, King Kong and a schlep of a third baseman out of Villanova named Fred Lear who played during Deadball and was called King for obvious reasons.
And, yes, Pete Rose is the Hit King -- this is what they yell when they're trying to get people to come into the store in Las Vegas and get an autograph. "Come see the Hit King!"
Henry Aaron is bigger than the kings.
As for the home run record, hey, it belongs to Barry Bonds. So what? Cy Young has the most wins. Ty Cobb has the highest average. Joe DiMaggio has the longest hitting streak. Barry Bonds has the most home runs. Baseball would probably have to change pretty dramatically for any of those records to be broken.
But Aaron's brilliance is so much brighter than a record. His legacy is a near-perfect baseball career. It's hitting for average, hitting for power, running the bases, playing good defense ... every day for two decades, through good times and bad, through the Civil Rights Movement and the Great Society and Vietnam and Watergate, through Elvis and the Beatles and Jimi Hendrix. It's not easy to be near your best every single day. Some would even say it's impossible. We're all just human beings. But it's not impossible. Henry Aaron did it.