Duane Kuiper Bobblehead (2013)
Per Brilliant Reader request: This is a reprint of the story I wrote for Duane Kuiper Bobblehead Day in 2013 (I can't believe it's been five years):
SAN FRANCISCO -- A few years ago, my wife Margo got an email from Duane Kuiper. He was already a long-time and beloved Giants broadcaster, but in our house he was known as one thing and one thing only: My childhood sports hero.
Ever since we had gotten married, I had regaled Margo with stories of Kuiper making diving plays or missing diving plays or just diving for the fun of it or hitting his one career home run or, perhaps, getting caught stealing. My wife is a casual baseball fan -- she likes going to games and once took a baseball class in college, but she probably couldn't name Clayton Kershaw or Miguel Cabrera -- so I suspect all she ever knew about Duane Kuiper was that I grew up idolizing him.
Then Duane Kuiper emailed her, out of nowhere, to say that he had this little surprise he wanted to send and he wanted her help to keep the surprise alive. Margo wrote back immediately.
"Is this the REAL Duane Kuiper?" she asked in all seriousness.
* * *
In all the obvious ways, I was born unlucky in sports. I was born in Cleveland in 1967, three years after the city began a 50-year sports drought quite unlike anything in the history of any other town. No other three-major-sport city has ever gone a half-century without a championship of any kind.
Then, for Cleveland, it is about more than just not winning championships. My hometown football team has never been to a Super Bowl. The basketball team is known only for failing to hold on to the player of this generation. The baseball team once inspired the grim ballplayer joke, "If you're going to get into a plane crash, you at least hope it's going into Cleveland."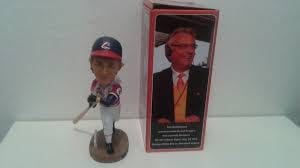 My city has been besieged with so many sports plagues -- the Byner fumble, the Sipe interception, the Elway drive, the Jordan shot, the Mesa meltdown, the LeBron decision, the Modell treason -- that at some point many of us have just stopped expecting anything but doom. Every now and again, something unexpectedly good happens in Cleveland. The Browns were a good football team in the 1980s. The Indians were a terrific baseball team in the 1990s. LeBron James' Cavaliers dominated the East for a time (at least during the regular season). But those endings, like the endings for those saps on Gilligan's Island, were prewritten. Hey, if the castaways ever got off the island, the show ended right?
The Cleveland sports show never, ever ends.
But there was one way I was born sports lucky. When I was eight years old, I fell in love with baseball. I was the smallest kid in class and already wore glasses thicker than Tom Clancy novels. That stuff didn't matter so much in baseball. I played second base, played it with purpose. I bunted and slapped and slashed my way into becoming a decent little player. I played the game with a deep joy.
It just so happened that the Cleveland Indians had a second baseman who did more or less the same thing.
And meaning no disrespect to those who grew up idolizing Mantle and Mays, Payton and Peyton, Jordan and Shaq and Orr and Graf and Yzerman, well, I just lucked into the coolest sports hero a kid could ever hope to have.
I lucked into choosing Duane Kuiper as my sports hero.
* * *
A few words about Duane Kuiper's baseball career: He was a second baseman for the Cleveland Indians and San Francisco Giants from 1974 to 1985. He is known (if he is known) because he hit just one home run in his rather lengthy career -- more on that in a minute.
There's more to his story. Kuiper played in more than 1,000 big league games and he hit .271, which is solid enough, and he slugged .316, which is not solid at all. He managed 917 hits, 796 of which were singles. When Kuip was young, Frank Robinson was his manager, and Robinson growled (and Frank Robinson could GROWL) that he NEVER wanted to see Kuiper hit the ball in the air. So Kuiper hit lots and lots and lots of balls on the ground.
He also had the distinction of being especially ineffective as a base stealer. In his career, Kuiper stole 52 bases and was caught 71 times -- that 42% stolen-base percentage is the second lowest in baseball history, behind his old Indians teammate Buddy Bell. It wasn't so much that Kuiper and Bell were slow. There were just a lot of busted hit-and-run plays in Cleveland.
Kuiper never won a Gold Glove, but he was a good defensive player. He dove for more balls, I suspect, than any player in baseball history. "Yes, old step-and-a-dive Kuiper," his second base contemporary, Frank White, once said to me when I mentioned my hero.
And it was true. Kuiper would dive for EVERYTHING. I never remember going to a game, my entire childhood, where Duane Kuiper did not dive at least once. Fathers would throw baseballs to their sons in the Cleveland Municipal Stadium parking lot, and Kuip would dive for it. A cartoon baseball would explode on the scoreboard after home runs and Kuip would dive for it. Ground balls would be hit at Little League games a few miles away from the ballpark -- Kuip would dive for them.
"Yeah," Kuiper says, "it was kind of ridiculous when a ball would get hit to third baseman Buddy Bell and I would dive for it."
That passion for baseball had a life-altering effect on me as a kid. I'm not sure how effective all that diving was -- Kuiper's range factor numbers suggest that he got to about as many balls as an average second baseman did -- but every time he dove for a ball and made a play, it inflamed my imagination. I became the divingest little player in the South Euclid Baseball Association, where our Little League teams were named rather bizarrely after far-off American cities. Little Rock. El Paso. Tulsa. When I played for "Reno," I dove so much that the "R" was almost entirely scraped off by dirt.
There were no posters of Duane Kuiper to hang in my room, of course, so I would cut out grainy black-and-white photographs from the old Cleveland Press and tape them to my bedroom wall. Newspapers used particularly cheap paper and ink in those days, so the photographs would yellow at about the speed that a Polaroid develops, and two days later the picture would be crusty and smeared and all but unrecognizable. I would also tape his baseball cards up there. All my Duane Kuiper baseball cards had tape marks on them. I used to worry about that affecting the cards' value. Really.
In the end, I didn't choose Duane Kuiper to be my hero so much as circumstances demanded it. If I had grown up in Chicago in the 1960s, my hero would have been Ernie Banks. In Queens in the 1970s, it might have been Felix Milan. I certainly would be a John Unitas fan growing up in Baltimore in the '50s and a George Gervinite had I lived in San Antonio and a Frank White or Freddy Patek fan in Kansas City.
But I was a little second baseman who grew up in Cleveland in the 1970s, when winters were winters, when the factories pumped all sorts of smog into the heavens, when the city went bankrupt, when Dennis Kucinich was called the "boy mayor," when the Indians wore jerseys so red that Boog Powell looked like a tall fire hydrant and Frank Robinson looked like a very angry one.
No, I didn't choose Duane Kuiper. He was the only choice.
* * *
All right, let me tell you about the night Duane Kuiper hit his home run: Aug. 29, 1977. I have tried on occasion to enter this cherished date into the Wikipedia page for notable events of 1977. Over the weekend, for a few hours, I managed to get Kuiper's home run lodged between the launching of the Voyager 2 spacecraft program and Oral Roberts publishing his plan to build the "City of God Hospital" in Tulsa. Someone has removed it already.
My parents had this old stereo system that was roughly the size of a Ford Explorer and twice as heavy. The system was so big, I would imagine Cleveland Indians announcers Joe Tait and Herb Score were actually inside calling the game (the muffled sound quality of AM radio coming through the lousy speakers added to the illusion).
On the night of Aug. 29, I was sitting on the floor in front of the huge speaker that was on the stereo panel. This was a Monday night, and the game between the white-hot Chicago White Sox and typically mediocre Cleveland was on national television -- but it wasn't on in Cleveland. That's why I was listening to the radio.
Steve Stone was pitching for Chicago -- Stone is not only from Cleveland, he's actually from the South Euclid suburb where I grew up. David Ward, who directed the movie Major League, is also from South Euclid, as was "Boom Boom" Goldberg, a Cleveland legend who was a DJ on the classic rock station "The Buzzard" for 40 years. But I'm getting away from the point here.
Stone struck out Paul Dade to start the game. And then Kuiper came up. He had 1,532 plate appearances in the big leagues at that point without a single home run. It wasn't the longest-ever streak without a home run, but it was long enough that people were talking about it.
On Stone's second pitch, Kuiper swung and pulled it to right. I always remember thinking that it was wind-aided, but on video it's clear that he had hit a line drive. The ball probably cleared the fence by three feet -- a guy in a yellow jacket who was standing next to the fence had a chance to catch it but, perhaps fittingly, did not.
There were roughly 17 people in the right field stands at the time, and the ball plunked off a seat and bounced around.
Joe Tait, one of the great basketball announcers ever, and Herb Score made the call.
Tait: "He drives one down the right field line ... headed for the wall ... it's gone! Duane Kuiper just hit his first major league home run, how about that?" Score: "Look at Duane run those bases!"
I jumped up and down in the living room as if World War II had just ended. Blue Jays fans have their Joe Carter homer. Mets fans have the ball going through Buckner's legs. Dodgers fans have Kirk Gibson rounding the bases. I have Duane Kuiper's home run. If I had to list the 25 happiest moments of my life, I'm sure that would be one of them. It's after my wedding day and my kids being born. Still ... it's up there.
Kuiper would get another 2,221 plate appearance in the big leagues. He would never hit another home run.
* * *
"You didn't really come here just to get this bobblehead doll, did you?" Duane Kuiper is asking me now. It's a Friday afternoon in San Francisco, the sun peeks out after a rainy day, and Kuiper is doing all his pregame interviews because it's his bobblehead day.
Yes, The Giants and San Francisco fans love him so much, they're giving out bobbleheads of Duane Kuiper wearing an old CLEVELAND INDIANS uniform. It has to be the first time in baseball history that a team is handing out a bobblehead of a player wearing the VISITING TEAM'S uniform. But this is just how everyone around here feels about Kuiper.
They love him as an announcer, not a ballplayer. Kuiper calls the game the same way he played it -- happily, humbly, purposefully, but with a sense of humor. He makes fun of himself all the time. For a while, his longtime partner, Mike Krukow -- another beloved figure -- had a habit whenever someone would hit his first big league home run.
"Well," Krukow would say, "that ties him with Duane Kuiper on the all-time list." Nobody laughed harder than Kuiper himself.
---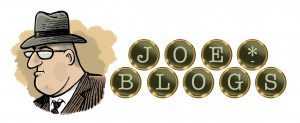 This is a free JoeBlogs preview. To become a member, click here.
---
You never know how it will turn out when you choose a sports hero. It's not like you KNOW these guys, especially when you're a child. They all seem so cool on television or from the stands. They all seem so friendly. My youngest daughter wants to know: "Is Hope Solo nice?" But she doesn't really want to KNOW … she wants to believe.
And it's easy to believe as a kid. But then you grow older. Sadly, I've had friend after friend tell me horror stories about the time they met their own childhood hero for the first time. In those stories, the heroes ignored them or dismissed them or simply did not understand the moment. This is not to blame the great athletes. Over the years, so many people have come up to Willie Mays or Tom Seaver or Jim Brown or Larry Bird that maybe, at some point, those stars have no more to give. There are some people who simply are uncomfortable being at the center of another's attention.
"Your parents should be your heroes," Bob Gibson says bluntly.
And that's true, but kids can't help it. And I've seen my friends crushed after finally meeting the sports star at the center of their childhood, and this is where I'm lucky. My sports hero is Duane Kuiper. A few years ago, he emailed my wife about sending along something. After his identification was confirmed -- to this day Duane Kuiper loves that there was someone out there who really thought there might be a Kuiper impersonator out there -- he sent me a surprise package.
Inside was a Cleveland Indians hat he wore -- with the Crooked C on the front and #18 written inside the bill -- and a Duane Kuiper bat he had used. On the bat, he wrote:
TO JOE, 1974-1981. My favorite years. Duane Kuiper
And in a note he added: "Hopefully this will mean something to you."
* * *
My wife and I sat in the stands on Duane Kuiper Bobblehead Day, and we watched his beautiful children, Cole and Dannon, throw out the first pitches, and on the scoreboard we saw the funny mockumentary they did to celebrate his one home run, and like everyone else we stood and applauded when they introduced Kuip himself before the game. He was behind the microphone, and he waved modestly and proudly all at once.
And it's hard to explain what that moment meant to me. When I was just a young man starting out in the business, I ended up sitting in a dugout next to Mickey Mantle. A little later on, I did a live interview with Henry Aaron in front of an audience. I've talked with Michael Jordan and John Unitas, Wayne Gretzky and Stan Musial, Juan Marichal and Bob Gibson and Jerry Rice and Wilt Chamberlain. I've talked a lot with sports heroes, and it's a thrill every time.
But none of them was my hero.
No, my hero was a scrappy, blond second baseman who played baseball with such irrepressible joy and wonder that it helped shape the person I've become. Fate is a funny thing. Four years after Duane Kuiper hit his first home run against Steve Stone, the Indians were facing Stone again, this time in Baltimore. The date was Sept. 9, 1981. It was the top of the second inning, Stone pitched and Kuiper again smashed a line drive to right field. It looked like Kuip's second home run. The ball hit the top of the fence and seemed to pop straight up in the air. For a second, the ball dangled there, hanging, and nobody could tell for sure which side of the fence it would fall on.
As it turned out, of course, the ball fell inside the park. "If this one had gone out," Kuiper told reporters after the game, "it probably would have been very embarrassing for Stone."
And all these years later, Kuiper wonders what his baseball legacy would have been had the ball dropped on the other side of the fence. "Would there be a bobblehead day for me?" he asks. He shrugs.
He knows the answer. There are no bobbleheads for men with TWO home runs.
Before the game, we talked a little bit about those old Indians teams and some of those players and the greatness of Cleveland. Kuiper loves Cleveland so much that he honeymooned there. We talked about old times.
Then, too soon, he had to run to another interview, and he hugged Margo, and he went back to being the beloved San Francisco Giants announcer.
"You know," he said as he walked away, "I could have just sent you a bobblehead. You didn't have to come all the way out here."
Only he understood. I did have to come all the way out here. I had to be here for him like he had been there for me. In the second or third inning, a huge rainbow materialized behind the left-field fence at AT&T Park. I had to see that.