But it's over now!
It was all that I wanted, now I'm living without
The sun shines a bit brighter this morning. A breeze blows a little cooler. I've never really noticed how blue the sky is, how white the clouds, how green the grass. Even the food tastes better. I don't think I've ever really tasted an apple before.
I see friends shaking hands, saying "How do you do?"
But you already know what they're really saying.
What a wonderful world.
The streak ended on Wednesday. It's over. Nobody hit two home runs, nobody, not even the Freshest Prince Will Smith. For one night, the Minnesota Twins not only refrained from hitting a homer but decided to score no runs at all. For one night, the Baltimore Orioles chose to hit home runs rather than to groove them. For one night, Gleyber Torres — who you might remember the Yankees got by trading Aroldis Chapman to the Cubs for two months before resigning Chapman because the Yankees are the worst — could only manage a mere single.
The Mariners kindly rested Tom Murphy Wednesday night.
And now, the world is of endless possibilities! I don't even know what I want to do first. See the Grand Canyon? Walk with penguins? Learn how to play the piano?
I see the sea. And I walk away from it.
For 37 days, at least one person in baseball hit two home runs. That's where it ends. Thirty-seven days. It's three times longer than the Cuban Missile Crisis, but a few days shorter than the Invasion of Panama.
It's a record, of course, was a record for more than a week.
In all, 107 players had two home run games during the streak. For comparison, 110 players hit two home runs in the entire 1992 season.
The aforementioned Gleyber Torres — who the Yankees got for two months of Aroldis Chapman and then they just signed Chapman back because the Yankees are the worst — was one of five different players who had three multi-homer games during the streak. These included:
— Minnesota's Nelson Cruz, who actually had two THREE homer games.*
— Kansas City's Hunter Dozier
— Boston's Xander Boegarts
— Toronto's Teoscar Hernández
*Yordan Álvarez also had two three-homer games.
I should say, Wednesday was not a light home run day. It wasn't like this was some fluky night where the ball just wasn't going out. No, there were still 35 home runs hit on the night, including seven in the Giants-Cubs game — man was I sweating that Giants-Cubs game. I was SURE that Kyle Schwarber was going to be the one to extend the streak. He homered in the first inning, and I just felt all night that Schwarbs was going to be the one to keep me in my homer state of being.
And my brief moment of existential crisis came in the sixth inning when I was following the game on MLB's amazing at-bat app, and Schwarber came up with two runners on. On the first pitch, the app showed that dreaded "Ball in play: run(s) scored" alert. Oh no. Could it a homer? That alert stayed up there for what seemed like 20 minutes. Oh no.
But here was the quirky part of it. Look at where the pitch was: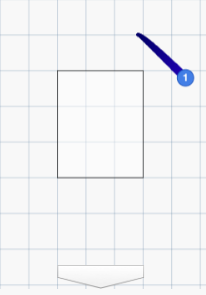 I kept looking at the location of that pitch and kept thinking, "There's no way, no possible way, no human way, no matter how aerodynamic the baseball, no matter how much Schwarber works on hit launch angle, no matter how hard the wind is blowing out at Wrigley, no possible way he hit THAT pitch for a home run."
The only person I know of who could hit THAT pitch out of the park is Vladimir Guerrero, and he was a righty, and his kid is playing in the league now.
And sure enough, it wasn't a homer. Schwarber grounded the ball back to the pitcher and all was right with the world.
Those of you who were following along here might remember that I said I would not write a follow-up piece. Well, I couldn't let this much joy go. You are probably also wondering what the special surprise was going to be when we reached 40 games. I'm not going to tell you now because I am going to see if we can still make some version of it happen. So stay tuned on that one.
In the meantime, I should briefly tell you what I learned from my time in what my dear friend Ellen Adair calls the two-homer prison of my own making. Well, for one thing, I learned who Tom Murphy is. I learned that the sons and grandsons of the players I grew up with — Bo Bichette, Vlad Jr., Mike Yastrzemski — have serious power.
I learned that Will Smith, Aristides Aquino and Yordan Álvarez are all ballplayers from the future returned to 2019 to show us what the world can look like if we just rediscover our humanity and get our acts together:
Will Smith: .318/.392/.818 with 12 homers in 28 games.
Aristides Aquino: .313/.386/.821 with 11 homers in 20 games.
Yordan Álvarez: .327/.417/.683 with nine homers in 56 games.
I learned, mostly, what something that we all already knew: Baseball is a different game right now from anything it has been. There are more homers being hit and more strikeouts being recorded than ever before by a substantial margin, and this gives the game a different rhythm.
It focuses the game more than ever on the battle between pitcher and hitter.
In many ways, this feels a bit like a culmination of baseball's evolution. The game began with the pitcher being nothing more than the trigger to get the action started — the pitcher was supposed to be seen but not heard, supposed to just stay in there and pitch the ball underhand to the hitters liking. It goes without saying that the pitcher was supposed to start and finish such a game; why would you replace someone whose only job was to good-naturedly put the ball in play?
But pitchers were not content with how little impact they had on the game. They needed to throw the ball harder. They hungered to make the ball bend and spin. They wanted to make the batters miss. And so they began to do it, surreptitiously at first, began to zing the ball, to make it curve and slide. They spit on the ball, rubbed shoe polish into it, cut it with nail files, anything to make it dance, menace or collapse in exhaustion. They killed the baseball, really.
Hitters tried hitting this dead thing that pitchers threw between fielders, and some were quite good at hitting it where they ain't, but it was clear that pitchers were winning the war. And then they told pitchers to stop spitting on the ball already, and a big lug who had done some pitching himself started swinging with an uppercut and hitting baseballs over fences with astonishing regularity. This led other hitters to think: "OH! If you hit it over the fence, THAT is where they ain't."
And so it has been, back and forth, pitchers invent some new pitch like a split-fingered fastball, hitters develop a new strategy like watching video, pitchers gain an advantage through the power of numbers — relievers who throw 98 mph come out of the bullpen in swarms — and hitters began to work out like football players so they could power the ball over the fence more. Pitchers begin to tunnel their pitches so fastballs and sliders and change-ups and cutters and looked exactly the same coming out of their hands. Hitters begin to concentrate on hitting more baseballs into to the air because you can't hit it over the fence if you don't hit it in the air.
Add in a more perfect baseball that has less drag and flies more freely, and you get to where we are, where one-third of all outs are strikeouts and 10 different teams are scoring at least half their runs on home runs.
Is this good or bad? I have to say, I don't think it's a black and white question. Those who think it's bad lament the lack of balls in play and point out that attendance is down again. There's a point to that. Those who think it's good point out that fans repeatedly say that they find strikeouts and home runs to be very exciting and, anyway, when people are asked why they don't go to as many baseball games, they talk about price and convenience and length of game much more than they talk about there being too many homers and strikeouts. There's a point to that too.
I think, in the end, this is where baseball was always pointing. In this big, beautiful game spread throughout America by marching Civil War soldiers, the best thing a pitcher can do is strike out a hitter, and the best thing a hitter can do is hit a home run. And they're doing those things better in 2019 than ever before.
So what fans are arguing about is simply if this evolved game is as much fun to watch. Me, personally, I'd prefer a bit more variety. I'd tinker at the margins to get a few more balls in play, to turn some of those home runs into doubles and triples and great catches, to give teams a bit more incentive to attempt to steal and try for the extra base.
But I would add that seeing what these pitchers and hitters can do now, it's awe-inspiring. It's like Mike Schur always says: They're warlocks. Players throw impossible pitches that dive and jump and taunt and call in to sports radio talk shows on their way to the plate. Players then hit those impossible pitches 400 feet opposite field. We are seeing black magic every night.
Sigh, sorry, I'm afraid I got away from the point.
And the point is: Goodbye! It's time to get busy living.