Bobblehead for a hero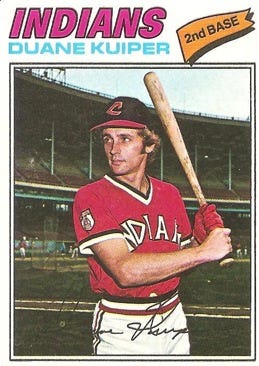 The San Francisco Giants announced that on April 25, when the Giants play the Cleveland Indians, they will have a Duane Kuiper bobblehead day to celebrate my hero Duane Kuiper's one and only home run in the major leagues.
There is really nothing else to say except ... I know where I will be April 25, 2014.
This post is for paid subscribers