Baseball 89: Willie McCovey
Willie McCovey defied words, which was why his death on Wednesday left so many struggling to explain him. McCovey was a quiet man, humble, an exemplar of the gentle giant. But as a hitter? As a force of nature? "You had to be there," Ray Ratto finally concluded. "Just trust me on that."
Willie McCovey was born in Mobile, Ala., almost four years to the day after Henry Aaron. Six months after him, Billy Williams was born, a few miles away, in Whistler. That's three Hall of Famers and 1,702 home runs right there in a 10-mile radius. Aaron was the greatest of the three. Williams was the sweetest swinger of the three.
And McCovey? He was the one opponents feared.
"When he belts a home run," Dodgers manager Walter Alston said, "he does it with such authority it seems like an act of God."
"If you pitch to him," Reds manager Sparky Anderson said, "he'll ruin baseball."
"Strongest man in baseball," Willie Mays said.
"I don't think I've ever seen a player hit the ball harder than McCovey," his manager, Herman Franks, said.
"Let me just tell you," Sparky Anderson summed up, "I shake just when I walk past Willie McCovey."
His had a brilliant but star-crossed career -- with a few breaks, as Bill James has written, he might have hit 800 home runs. McCovey was seventh of 10 children and, as he said, the only athlete of the bunch. He dropped out of school to help support the family, and at 17 went to a New York Giants tryout camp in Melbourne, Fla. The Giants liked him and signed him.
[caption id="attachment_23525" align="aligncenter" width="473"] McCovey hit 231 home runs in Candlestick Park, more than any other player.[/caption]
But at that very same camp was another 17-year-old force of nature, a 6-foot-2, right-handed hitter from Puerto Rico named Orlando Cepeda. For the next decade. McCovey and Cepeda would battle for at-bats, for playing time, for a place on the field where they could at least hold their own.
McCovey played just 52 games in his rookie season ... and he won the Rookie of the Year unanimously anyway, because he hit .354/.429/.656 in those 52 games. He went 4 for 4 in his first game, and hit .400 and slugged .700 in the first month of his big league career. Lefty O'Doul predicted he'd be the next Ted Williams. Giants announcer Russ Hodges marveled that he'd never seen a hitter with a better eye. ("He never swings at a bad ball!" Hodges said.)
"He might," his manager, Bill Rigney, said after McCovey's first month, "just be one of the great hitters of our time."
He would indeed become of the great hitters of the time, but nothing about the journey was easy. The Giants couldn't figure out where to play him; McCovey was not a naturally skilled defender, and they already had to find a place for the similarly challenged Cepeda. Then there would be debilitating injuries and intentional walks and defensive shifts and the sort of overpowering pitching conditions that come along, maybe, once every 50 years. The wind -- and no baseball park in America had more cold wind than San Francisco's Candlestick Park -- blew against Willie McCovey.
So he just smashed the ball through that wind. In 1963, after four part-time seasons clouded by injury and circumstance, McCovey finally played 152 games. He led the league with 44 home runs. The next time he played that many games, in 1965, he finished second in home runs behind Willie Mays with 39.
---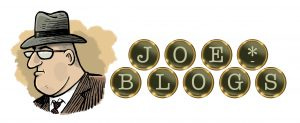 This is a free JoeBlogs preview. To become a member, click here.
---
There was something about McCovey's hitting that didn't quite add up. He had this enormous swing that seemed to take three days to complete -- after the 1969 All-Star Game, when McCovey mashed two home runs, U.S. vice president Spiro Agnew told him, "You have the biggest shoulder swing I've ever seen" -- and yet he hit with a surgeon's precision. I've often thought of him like former heavyweight champion George Foreman, two powerful men who seemed, at first glance, to be plodding and slow, but were, in fact, shockingly quick and deadly. From age 30 on, McCovey walked more than he struck out.
In 1966, San Francisco traded Cepeda to St. Louis for Ray Sadecki, a deal that's often listed among the worst in baseball history -- Cepeda won the MVP the following season -- but the Giants had made their choice. They wanted McCovey. And for the next four seasons, McCovey was so overwhelming that he changed the game. You can understand Ray Ratto's point about how you needed to be there, because it is difficult to fully grasp the challenge of hitting from 1967 through '70. All of baseball batted .245, slugged .362. One out of every seven games was a shutout.
And yet at some point in that pitching era, teams simply gave up on the idea of getting McCovey out. Before the 1969 season, as far back as the records go, the most intentional walks ever given to a hitter was 33. That was Ted Williams in 1957, the year he almost hit .400. Well, Williams did have a 39-year-old Mickey Vernon hitting behind him. What would you do?
In 1969, teams intentionally walked McCovey 45 times. It was unheard of. In a September game against the Dodgers that year, McCovey came up in the 10th inning with two outs and nobody on base. Dodgers' manager Walter Alston walked him. "I didn't want to get beat with one swing," he said.*
*In the end, he got beat by the walk -- it was followed by two more walks and an error, and McCovey scored the winning run. But that's not the point.
"I guess," McCovey said, with some frustration in his voice, "I'm the least-pitched-to of any hitter in the history of baseball."
McCovey was so unimaginably good then, such a fearsome presence, that teams would try anything. They intentionally walked him, yes. But they also defended him with exotic shifts that would match any of the crazy defenses we see today. Preston Gómez, manager of the Padres, put on a shift so severe -- with his second baseman moved over to play a sort of deep shortstop role -- that he was essentially conceding McCovey a bunt single. "We'll happily give him four singles any time he wants them, Gómez said.
Managers readily admitted: They had run out of ideas how to get McCovey out. "Give him 600 at-bats," Reds manager Sparky Anderson said. "He'd hit 80 home runs."
He won the MVP award in 1969, when he hit .320/.453/.656 with 45 home runs, 126 RBIs and 101 runs scored. The next year, he again led the league in slugging. He was intentionally walked 40 times.
And all the while, he played through pain, agonizing pain. His knees were shot. His body was crumbling. Every single day there was pain. But he played, and he hit, and he dominated. "He came off the field one day and he had tears in his eyes," his manager, Charlie Fox said. "You don't soon forget that."
In the end, McCovey hit 521 home runs, and he was elected first-ballot to the Hall of Fame, and the small stretch of the San Francisco Bay that ripples behind the right field wall at AT&T Park would be named McCovey Cove. Even more, Willie McCovey was Wes Parker nervously moving back a few inches, the sweat beading on Don Drydale's forehead, the quickening heartbeat of Tom Seaver, the rapt attention of Bob Gibson.
"Hey, Willie," Jim Bouton said to McCovey as he and what he called "a group of terrorized pitchers" watched McCovey smash terrifying home run after terrifying home run in batting practice. "Can you do that every time?"
McCovey, Bouton said, did not even smile.
"Just about," he said.