Arrieta Would Get My Cy Vote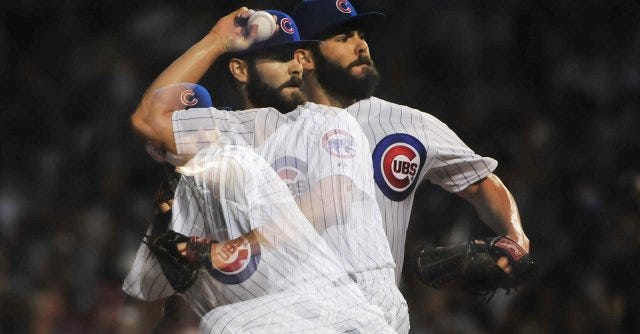 As much as it hurts my Zack Greinke heart to say this ... if I had a Cy Young vote this year, it would go to Jake Arrieta.*
*Oh, and see if you can find the sneaky little writer's device I threw in there.
It's tempting to say that there is no wrong choice here — but, of course, in sports there is ALWAYS a right choice and a wrong choice. That's the allure of sports, right? Sports talk radio probably wouldn't hold much of an audience with the hot topic — "Tom Brady and Peyton Manning: They're both really good, right?"
The right choice for National League Cy Young basically comes down to what you value as a pitcher.
Why Jake Arrieta Would Get My Cy Vote
Postscript: I was out of pocket yesterday -- I'll be writing about why here in a little bit -- so here are yesterday's links.