American League West
First place: Houston Astros
Record: 104-58
Wait, he's on the team?: Michael Brantley
Breakout?: Carlos Correa. He's won the Rookie of the Year and been an All-Star, but you get the sense that this might be the year he becomes an MVP candidate.
Not too sure about: George Springer in centerfield.
No weaknesses. I don't really know what else to say beyond that. You know you're dealing with a good team when you're poking around for issues like, "I'm not sure how Colin McHugh will go from being a dominant reliever to the No. 3 starter," or "Do they really want George Springer playing centerfield?"
I do think a bit about the latter. I made a similar comment about Ian Desmond playing center for the Rockies, but that feels like an emergency. This is more like a strategic question.
Look, the Astros are going to score a bajillion runs. They control the strike zone like no team in baseball; in an era of the strikeout, their hitters strike out less than just about anybody, while their pitchers GET more strikeouts than anybody. It's like a football team controlling the line of scrimmage.
With that in mind, why put Springer in center, where he will likely be a defensive liability. They're doing it to get Josh Reddick at-bats, which makes sense if they expect Reddick returns to 2017 form. But he's 31, coming off a rough year with injuries, and they don't NEED offense. I can't help but wonder if they would be better off playing defensive wizard Jake Marisnick out there, deal with his subpar bat and put Springer on a corner. I imagine manager A.J. Hinch will work it out by using Marisnick as a defensive replacement nightly.
Anyway, that's the silly stuff you think about when your team is crazy loaded.
Second place: Los Angeles Angels
Record: 84-78
Wait, he's on the team?: Cody Allen
Breakout?: Shohei Ohtani. He'll be listed as the breakout player here every single year assuming he plays forever.
Not too sure about: That rotation. Whew.
I'm just a little bit bullish on the Angels. Not SUPER bullish, but a little bit. Every year, when I run down each team's roster, I come upon a couple of teams that surprise me one way or another. Like, I'll look at a team and think, "Oh, they're not as good as I had thought." There are a couple of those coming up. But other times, I'll look at the lineup and think, "Hey, wait a minute, they're actually better than I expected."
The Angels look better than I thought they would (although the Justin Upton toe injury is troubling).
Let's put in the obligatory "Mike Trout is a beacon of hope for mankind" section. Willie Mays played exactly 1,065 games from 1951 to '59, and that's the same number of games that Trout has played in his career so far (Mays missed most of 1952 and 1953 for military service). Mantle played in about 50 more games through 1958.
Mays: .317/.391/.590, 158 OPS+, 250 homers, 76 runs above average defensively, 58.8/56.6 Combo WAR.
Trout: .307/.416/.573, 175 OPS+, 240 homers, 9 runs above average defensively, 64.2/64.9 Combo WAR
Mantle: .314/.430/.577, 176 OPS+, 249 homers, 15 runs above average defensively, 61.4/61.2 Combo WAR
We are seeing Mantle and Mays again.
But you knew that. Everybody knows that. What comes after Trout is always the question -- but when you look at this lineup, well, it looks kind of promising. It's exciting to think about what Ohtani can do in a full season at the plate. Justin Upton is still a good offensive player, assuming the toe thing doesn't wreck him (the way a toe injury ended Jack Lambert's career). Andrelton Simmons ... he's had two good offensive seasons in a row now, I think his bat is for real. And Cole Kalhoun or Kole Calhoun or however you spell his krazy name, he's capable of having a rebound after two rough seasons.
And Pujols. Man, what I wouldn't give for Albert Pujols to have one more season in the sun.
I think that offense could be surprisingly strong. And the rotation ... yeah, it's kind of a disaster. But if you're California dreaming, Tyler Skaggs builds off a promising year and Jaime Barria keeps figuring out ways to get outs by throwing all those sliders and Matt Harvey finds a little bit of the Dark Knight inside himself.
It's a stretch, sure. But I just kind of like this team.
---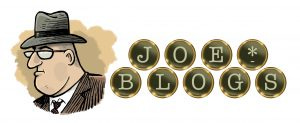 This is a free JoeBlogs preview. To become a member, click here.
---
Third place: Oakland Athletics
Record: 83-79
Wait, he's on the team?: Marco Estrada
Breakout?: Jurickson Profar. No. 1 prospect in baseball in 2013. Long and winding road since then. Hit 20 homers last year and maybe (?) turned the corner.
Not too sure about: Khris Davis hitting .247 again.
I have one goal for 2019, and it's to do all I can so that Khris Davis hits .247 again. I don't know what I need to do, who I need to talk with, what prayers I need to offer, but I am utterly, completely and hopelessly devoted to this one cause. I'm supposed to help my daughter figure out her college plans. It's down on my list. I'm supposed to do everything in my power to get my Houdini book ready for publication. It's down on my list.
All I care about is helping Khris Davis hit .247.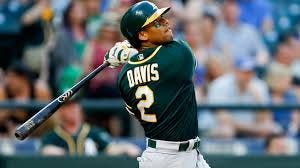 Can Davis hit .247 for a fifth straight year?
In 2014, he couldn't do it. Literally. He finished the season with 501 at-bats, which made hitting .247 impossible. He tried. He had 122 hits in 501 at-bats for a .244 average. If he had one more hit, he would have finished at .246. But if he'd had two more hits, he would have finished at .2475 which would have rounded up to .248. He needed to have 123.747 hits. And even a .247-hitting-maestro like Khris Davis cannot get .747 hits.
But then he turned it on. He hit .247 in 2015 (97 for 392) ... in 2016 (137 for 555) ... in 2017 (140 for 566) ... and in 2018 (142 for 576).
I want this to last forever.
I actually want him to go 143 for 579. That would get him to hit .2469775495682 ... which is .00002 away from the perfect .247 average.
The A's rotation at the start of the season is just plain weird, with Mike Fiers starting on Opening Day and Marco Estrada and Brett Anderson eating innings. I assume this is a long play and that the idea is to get to the summer, when they hope for Sean Manaea to get healthy, maybe Jharel Cotton too. There's hope that Frankie Montas develops. There's hope that the wonderful Daniel Mengden, with his handlebar mustache and multiple borderline pitches, finds a way.
The bullpen is loaded down with a trio of ancient closers -- Blake Treinen (who was crazy unhittable last year), Joakim Soria and Fernando Rodney. It also has one of my favorite names in baseball, Lou Trivino, which (to steal a line from my pal Mike Schur) is absolutely the fake name an underaged Lee Trevino would use to buy beer. No, no, I'm not Lee Trevino. I'm Lou Trivino.
Fourth place: Seattle Mariners
Record: 74-88
Wait, he's on the team?: Edwin Encarnacion. And everybody else.
Breakout?: Mitch Haniger. He already broke out in 2018, but I have a feeling he breaks out AGAIN, placing himself firmly in the MVP conversation.
Not too sure about: Who will still be with this team in three weeks.
I really like Mariners GM Jerry Dipoto. I think he's a shrewd baseball guy and, more than that, he's an action guy. He makes trades. He makes moves. He doesn't hesitate, doesn't sit around, doesn't dawdle. You don't want dawdlers running your team. Leave that stuff to Hamlet.
That said ... I have absolutely no idea what this Mariners team is supposed to be. Are they saving money? Are they rebuilding? Are they trying to have a surprising year by getting sunset seasons from veterans? No clue. This roster looks like Sanskrit to me.
The Mariners have not made the playoffs in 18 years, since they won 116 regular-season games in 2001 and then got swamped by the Yankees in the ALCS. In that time, they've had 11 different managers, five different general managers and a 1,321-1,434 record. They've twice lost 100 games, and last year was the closest they've come to winning 90 (they won 89).
Their top players by bWAR have been:
2018: Haniger
2017: Nelson Cruz
2016: Robinson Cano
2015: Cruz
2014: Cano
2013: Hisashi Iwakuma
2012: Felix Hernandez
2011: Brendan Ryan
2010: King Felix
2009: Franklin Gutierrez
2008: Adrian Beltre
2007: Ichiro Suzuki
2006: Beltre
2005: Ichiro
2004: Ichiro
2003: Bret Boone
2002: Jamie Moyer
I give you that whole list so that you can see JUST HOW LONG it has been since the Mariners mattered. You have to go back to Jamie Moyer and Bret Boone. A lot of plans were hatched and flushed in that time. A lot of smart baseball people made a lot of mistakes. A lot of baseball players came and went, showed promise and flopped, excelled and got hurt or got old.
So, yes, I get EXACTLY why Jerry Dipoto is a man of action.
I just don't quite get what he's doing.
Anyway, Haniger will be fun to watch for as long as he's a Mariner.
Fifth place: Texas Rangers
Record: 61-101
Wait, he's on the team?: Asdrubal Cabrera
Breakout?: Jose Leclerc. I don't know how many saves will be there for him, but his blazing fastball/Bugs Bunny changeup combination works.
Not too sure about: Having an entire rotation of pitchers coming off Tommy John surgery.
Hold on, that's not exactly right. The pitchers in the rotation didn't ALL have Tommy John surgery. Mike Minor didn't have Tommy John surgery.
Mike Minor did have surgery for a torn labrum in 2015. But that's not Tommy John surgery -- that was his shoulder, not his elbow. So let's clarify that right away.
Edinson Volquez? OK, yes, he had Tommy John surgery in 2017.
Drew Smyly also had Tommy John surgery in 2017.
Shelby Miller ALSO had Tommy John surgery in 2017.
You wonder if they met in a waiting room at some point.
Lance Lynn did not have Tommy John surgery in 2017. He had his in 2015.
Remember Jim in The Office saying of Michael, "It's a bold move to photoshop yourself into a picture with your girlfriend and her kids on a ski trip. But then again, Michael is a bold guy. Is 'bold' the right word?"
It's a bold move getting five pitchers who have all had major arm surgery in the last four years. But the Rangers are a bold team. Is "bold" the right word?
Anyway, the story seems to be that the Rangers are going into their "Don't give a damn" prevent defense because they know that the Astros aren't beatable and they're building a new ballpark for 2021, and the goal is to have a team ready to roll when that happens. There won't be much to watch for Rangers fans in 2019. Joey Gallo, I guess.
A few words about Gallo: Last year he hit 40 home runs (for the second straight season) and he struck out 207 times (he struck out 196 the year before), and he hit .206 (after hitting .209) and we've sort of grown immune to the absurdity of this sort of player. It's an entirely modern invention.
In 1982 for the New York Mets, Dave Kingman hit .204 with a league-leading 37 homers and a league-leading 156 strikeouts. In those days, that was Looney Tunes stuff. Nobody had ever had a year remotely like that in baseball history. Harmon Killebrew used to hit a lot of homers and strike out a lot, but his averages were in the .240s and he walked about as much as he struck out.
To hit less than .210 and lead the league in home runs -- it was madness. Kingman invented the character. In fact, do you know who held the record for most homers with a sub-.210 batting average before Kingman set it in 1982? Right: It was Dave Kingman, who hit 24 home runs in 1973 while hitting .203.
Kingman paved the way for a few Kingman-lites -- Steve Balboni, Rob Deer, etc. Mark Reynolds came along and took the strikeouts to a different level, but Kingman's record of 37 homers endured until the player who changed it all came along: Adam Dunn.
You have to give Dunn due credit for fundamentally altering what the modern slugger could look like. People talk about launch angles and stuff, but before any of that, Dunn unapologetically swung for the fences and took the buckets of strikeouts that came along with it. He hit 40-plus home runs five years in a row (exactly 40 homers four years in a row), striking out 165-to-195 times all along the way.
He wasn't Kingman. His averages were generally in that .250 to .260 range then. It wasn't until he got into his 30s that his bat slowed some and his strikeouts jumped and his batting average plummeted. In 2012, he hit .204 with 41 home runs, breaking Kingman's long-held mark.
Since 2012, 15 different players have hit .210 or less while hitting at least 20 home runs. Gallo is the most extreme of these players. The evolution goes from Kingman to Dunn to Gallo.
I very much like watching Joey Gallo hit (as I did Dunn and even Kingman). I just wish he was the only one doing what he does.