American League East
First place: Boston Red Sox
Record: 99-63
Wait, he's on the team?: Nobody. This is exactly the same team as last year minus Craig Kimbrel
Breakout?: Andrew Benintendi, maybe? OK rookie season to fine sophomore season to Yaz-like MVP candidate?
Not too sure about: Making zero moves.
There's something that you should know about preseason predictions -- we like change. We like hot new teams. We like free agents changing the entire complexion of a things. We like trendy, exciting, fresh ... The Boston Red Sox come off of a season where, seriously, they have their case as one of the best teams in baseball history. They win 108 games. They beat two fantastic teams on their way to the World Series, then roll in the World Series. They return everybody except the closer. And ... eh. Nobody seems to like them much. Most people seem to be picking the Yankees and Astros.
Consistent greatness is boring.
Last year, Mookie Betts and J.D. Martinez each had 58 WAR batting runs above average -- that's the system that Baseball Reference uses to figure offensive value. Is that 58 batting runs a lot? Yes. Is having two players on the same team do it a big deal? Yes. Only eight teams in baseball history have had teammates with 58 or more batting runs. You will recognize the names:
2018 Red Sox: Mookie Betts (65) and J.D. Martinez (59)
1996 Mariners: Edgar Martinez and Alex Rodriguez
1937 Yankees: Joe DiMaggio and Lou Gehrig
1932 Yankees: Babe Ruth and Lou Gehrig
1931 Yankees: Babe Ruth and Lou Gehrig
1930 Yankees: Babe Ruth and Lou Gehrig
1928 Yankees: Babe Ruth and Lou Gehrig
1927 Yankees: Babe Ruth and Lou Gehrig
What Betts and Martinez did in 2018 is absurd and special. The question is: Is it repeatable? Could they become the first pair since Ruth and Gehrig to pull the trick multiple times?
Well, let's start with Martinez. I don't know that he did anything in 2018 that feels out of line with his previous four years. True, he liked Fenway Park and hit 26 of his 43 homers there. But except for the home runs, he hit just about as well on the road.
Martinez at home: .334/.405/.683
Martinez on road: .326/.399/.573
The slugging difference comes down to the extra homers and doubles. I think this is just who Martinez is at this point of his career. I'm not saying he's going to threaten to win the Triple Crown again, but at age 31 and with a consistent record behind him, I think there's every chance he will put up a similar year.
The Betts question is a little bit different. He was already a fantastic player before last season -- heck, he finished second in the MVP balloting behind Mike Trout in 2016. Over the last three years, he and Trout are the best players in baseball.
Still, last year was a gigantic leap forward. He hit 28 points higher than he ever had, slugged 100-plus points higher, scored more runs, hit more doubles and homers and stole more bases than he had in any previous season. And he put up those career-high counting numbers even though he missed 25 games.
You could say that this was simply Betts coming into his own -- and that's a powerful argument. The guy's only 26 now, right in his prime. He could repeat last season. He could be BETTER than he was last season. With his talent, his drive, his focus and his pure joy for the game, absolutely, there are no limits.
But, at the same time, that was a crazy good season. Look: Most of the great ones have a crescendo, one season when because of timing, circumstances, health, luck and anything else, they have a titanic year. Yaz had it in '67, Kaline in '55, Reggie in '69, Brett in '80. They were great again and again after those seasons, but perhaps not quite AS great.
That's possible here. You can't rule out that 2018 was the season of seasons for Mookie, the best he will ever be. But the guy's magical. I wouldn't be at all surprised if he did it again. And I wouldn't be at all surprised in the Red Sox did it again.
---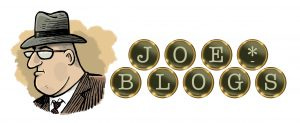 This is a free JoeBlogs preview. To become a member, click here.
---
Second place: New York Yankees
Record: 98-64
Wait, he's on the team?: Troy Tulowitzki
Breakout?: Gleyber Torres. He seems to have everything.
Not too sure about: That nutty ballpark
When Dwight Gooden first came to the big leagues, he couldn't hold on base runners. He never got all that much better at it, but in that first year, it was hilarious. Fifty-two runners attempted to steal off him, and 47 were successful. He hardly seemed to be trying.
Anyway, I remember someone -- maybe it was Tim McCarver, but I can't be sure -- being asked about how big a problem it was that Gooden (who was striking out the world and dominating everyone) couldn't hold on baserunners. And McCarver (or whoever) said: "Yeah, he'll be fine."
That's sort of how I feel about the Yankees pitching rotation. There are real questions about it, especially as you wonder about Luis Severino's health. How long can CC Sabathia keep fooling people with shadows and mirrors? Is J.A. Happ really going to pitch like that again at age 36? How will James Paxson deal with a new division and the Yankees thing? Is Masahiro Tanaka more like the 2018 version or the 2017 version?
And you know what? With that insane bullpen ... they'll be fine.
The Yankees last year set the major league record by bombing 267 home runs. I can't help but think they'll hit 300 in 2019. Other than Didi Gregorius' 27 home runs, I can't see anyone on that team who's definitely going to hit FEWER home runs this year.
Look at these over-unders:
Gary Sanchez -- 18 homers. OVER.
Greg Bird -- 11 homers. OVER.
Gleyber Torres -- 24 homers. Close call, but I'm not betting the under.
Miguel Andujar -- 27 homers. Maybe, maybe, maybe I'd bet the under here, but only because I don't know if his defensive issues will cut into his at-bats.
Giancarlo Stanton -- 38 homers. Again, I'm not betting the under.
Brett Gardner -- 11 homers. Eh, who cares?
Aaron Judge -- 27 homers. I'm betting WAY over.
Luke Voit -- 14 homers (in just 148 plate appearances). OVER (he's already started).
You're telling me there aren't 33 more home runs to be had in that lineup (especially with Troy Tulowitzki and D.J. LeMahieu likely to punch a few out)? Three hundred homers. It's happening. You heard it here first (I suspect).
Third place: Tampa Bay Rays
Record: 86-78
Wait, he's on the team?: Mike Zunino
Breakout?: Willy Adames. Big-time prospect did a whole bunch of really good things in 85 games his rookie year.
Not too sure about: Kevin Keirmeyer staying healthy.
As a columnist in Kansas City in the 2000s, I often wondered why the Royals played by everybody's rules. That's when I came up with my "fantasy baseball magazine" theory, which goes like this:
Let's say you're in a fantasy baseball league.
And let's say that you have half as much money as everyone else to spend on the draft auction.
The one SUREFIRE WAY to lose that league is to use the same fantasy baseball magazine that everyone else is using.
I would ask Royals management about that sometimes, about why they didn't try crazy strategies that were totally different from everyone else's. I mean, what did they have to lose?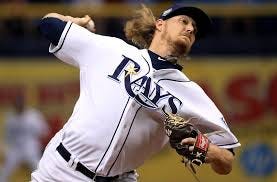 For openers, you've got Stanek.
The Royals didn't see it that way. I remember Royals pitching coach Bob McClure around 2006 showing us his plan for a three-man pitching rotation. It was a good idea, well-thought-out ... and a much-discussed joke in the Royals clubhouse. Three-man rotation? Are you kidding? They would have sooner worn mermaid outfits on the field than go with a three-man rotation.
So, yes, of course, I love what Tampa Bay is doing. I love that they understand their situation, understand that their stadium is a Scooby Doo Haunted House, that their fans aren't coming, that they have no money to spend, that they're in the same impossible division as the Red Sox and Yankees ... and they have decided to fight back with every crazy idea they could come up with. It's so great.
Of course, the craziest idea is the opener. Last year, Ryne Stanek started 29 games and pitched 66 innings.
Fewest innings with at least 29 starts:
Ryne Stanek, 2018, 66 1/3

Phil Hughes, 2013, 145 2/3

Vince Velasquez, 2018, 146 2/3

Chase Anderson, 2016, 151 2/3

Mike Pelfrey, 2013, 152 2/3
The best part of this is that Stanek pitched 26 1/3 innings AS A RELIEVER. He only pitched 40 innings in those 29 starts.
I don't know if the Opener will sweep baseball. I don't know if a better idea will replace it. I also don't know if the Rays are going to score enough runs to become a part of the conversation (though I'm fired up to see if PosCast Player of 2017 Tommy Pham can do in a full season).
But I do know that the Rays, within their financial constraints/self-invoked limitations, are doing EVERYTHING they know how to do to win. As a fan, I don't think you can ask for more.
Fourth place: Toronto Blue Jays
Record: 72-90
Wait, he's on the team?: Freddy Galvis
Breakout?: Vlad Jr. It's all about Vlad Jr.
Not too sure about: Anything other than Vlad Jr. ... at least for now.
The 2016 Blue Jays -- this is only three years ago -- reached their second consecutive American League Championship Series. Two players on that team got MVP votes, two others got Cy Young votes. They led the league in ERA and finished third in runs scored.
Three years ago, remember. Only two seasons have gone by.
They have the same starters at only TWO positions, first base (Justin Smoak) and centerfield (Kevin Pillar). Only two starting pitchers (Marcus Stroman and Aaron Sanchez) are left. The only bullpen arm leftover from 2016 is the irrepressible Joe Biagini.
That is some CRAZY turnover, right?
It basically comes down to this: That 2016 Jays were an old team. The only starting player younger than 29 was Pillar. And the rotation was old too. The team's best players -- Donaldson, Edwin Encarnacion, Troy Tulowitzki, Jose Bautista -- were all 30-somethings and all beginning (or continuing) the decline phase of their careers. Windows close on all good teams, but rarely do you see them slam shut like they did on the Blue Jays.
Encarnacion signed with Cleveland when the year ended. Michael Saunders signed with Philadelphia. R.A. Dickey signed with Atlanta.
Jose Bautista signed a one-year deal and was let go.
Troy Tulowitzki was released in December.
Russell Martin was traded in January to the Dodgers.
It has been like a going-out-of-business sale. And here's the thing: I think that they're doing it exactly right. We've written often about those teams who refuse to face the future and hold on to players much too long. The Blue Jays didn't do that. They realized that time had run out and they moved on.
And now they have a promising future with baseball's No. 3 farm system, featuring top 10 talents Vlad Guerrero Jr. and Bo Bichette. Vlad Jr. alone is enough to get the heart pumping; what a swing. But even beyond those two, the system is loaded and deep and I'd be pretty pumped up if I were a Blue Jays fan. They didn't let sentimentality get in the way. They're going forward. I think that pays off.
Fifth place: Baltimore Orioles
Record: More than 110 losses. Maybe 120. Maybe 125.
Wait, he's on the team?: Dwight Smith Jr.
Breakout?: I don't know. Dwight Smith Jr., maybe?
Not too sure about: Dwight Smith Jr.
Let me tell you about a baseball game I attended at Memorial Stadium ... I guess it was 1990. My friend Louis, who was from Baltimore, took me up there. We parked in someone's yard, like we were supposed to, and walked to the ballpark. They were playing the Angels. Chuck Finley was pitching. Bob Melvin hit a home run. The Orioles' double-play combination that day was Billy and Cal Ripken. I had a hot dog that tasted like heaven.
What I remember so vividly was how PERFECT it all felt. That was just the third major league stadium where I'd seen a baseball game -- I'd gone to numerous games at Cleveland Municipal as a boy and I'd gone to Atlanta Fulton County Stadium -- and I remember thinking: This is everything. The whole thing felt sweet and a little bit wistful and like the baseball you feel when you read a Tom Boswell or Roger Angell story.
I clearly thought: Nothing on earth could possibly be better than a day baseball game in Baltimore.
Understand, the Orioles still meant something in 1990. Yes, even by then Earl Weaver was gone, and Brooks Robinson was gone, and Jim Palmer was gone and even Eddie Murray was gone. But there was still the Orioles way, a certain kind of classic baseball that grabbed the heart.
I have been back to Baltimore for baseball many times since then -- obviously at Camden Yards instead of Memorial Stadium -- and I will say that every time I feel just a little bit of that first game feeling, just a little bit of that sense that Baltimore is the very heart of baseball romance. But I will also say I feel it a little bit less every time I go.
I just wanted to say all that because there's nothing good I can think of to say about this team.
Oh, then there's this: Not so long ago, I couldn't think of the Orioles manager, so I typed "Orioles manager" into Google. And Brandon Hyde came up.
And so I typed "BALTIMORE Orioles manager" into Google again because I was sure I must have made a mistake, I thought maybe I had gotten the manager of some European soccer team called the Orioles.
This isn't a knock on Brandon Hyde, he seems a terrific baseball guy and I'm sure he will work incredibly hard. And let's be honest, what's he going to do with this team anyway?
Still, this poll probably covers where the Orioles are right now.
https://twitter.com/JPosnanski/status/1111343945374674945