American League Central
First place: Cleveland Indians
Record: 90-72
Wait, he's on the team?: Carlos Santana (again?)
Breakout?: Shane Bieber. I'm totally a Belieber.
Not too sure about: The construction of this team.
Cleveland has, I believe, the best rotation in baseball. The Tribe also has two of the 10 best players in the game in Francisco Lindor and Jose Ramirez. And they're STILL kind of a mess, and many people are picking them to lose to the Twins.
That seems really, really weird. But maybe it isn't.
Remember the old Bill Mazeroski Baseball magazine? They used to do something kind of cool ... or, anyway, I thought it was cool at the time. They ranked each part of the team. If memory serves, they would rank on a scale of 10: Infield; Outfield; Catching; Starting Pitching; Bullpen; Manager. They might have had an Intangibles section too, though I don't think so.
Anyway, I could have the details slightly wrong, but the idea was that Cleveland might have the best rotation, they would get a 10.0 or 9.5 or something. And then they might have the worst bullpen in the division so they might get just 2.5 points for that. And so on. At the end, they would total up all the points and that would be a projection for how good the team would be in the coming year.
I LOVED that system. I would pore over it every year.
What I didn't appreciate then is that baseball doesn't work sequentially like that. It's just a lot more complicated. I long believed that if you had a leftfielder* that, say, was a 6.5, and you traded him for a leftfielder who was worth 8.5, then you were 2 points better as a team. That seems logical.
*My spellcheck just stopped me when I typed in leftfielder and it suggested "more leftfield" instead.
But it really doesn't work that way, for countless reasons including the simplest: What are we ranking? When we say a team has an 8.0 outfield, what is that? Is that based on offense? Defense? Baserunning? All of it? Then what about attitude? Are they likable? Are they good with the media? Do they take or try to skirt blame? Will they speak out to solve problems? Will they BE problems? How much energy do they bring? Are they infectious? How old are they? Are they eager to improve or have they peaked? On and on and on and on, forever.
There are COUNTLESS factors that go into building a successful team. Sometimes, for fun, we ask, "Could a team of Mike Trouts defeat a team of Ken Griffeys?" And it's a fun question, as far as that goes, but a team of Mike Trouts or Ken Griffeys could not defeat even the worst major league team -- you need a lot more variety than that (and pitchers). And even more to the point, a team of three Mike Trouts and a bunch of below-average players couldn't win a division.
Cleveland's top-heavy roster of superstar pitchers and Lindor-Ramirez is a reminder that one player, two players, five players cannot make a championship team. Specifically here, the Tribe's bullpen looks like a mess. Their outfield definitely is a mess (though I can't help but think Leonys Martin might be surprising). They have two of the best hitters in baseball and they will likely have trouble scoring runs. They have three or four starters who could compete for the Cy Young this year, and they might still not prevent enough runs.
We love the stars. And a good team needs stars. But, more than that, a good team needs a lot of players who do their particular jobs well.
Second place: Minnesota Twins
Record: 84-78
Wait, he's on the team?: Nelson Cruz. Jonathan Schoop. Marwin Gonzalez. Lots of guys, really.
Breakout?: Michael Pineda. When he was right, he was all but untouchable. The Twins took a shot with him coming off Tommy John surgery by paying him all last year. Will it work?
Not too sure about: Miguel Sano ever working out.
Byron Buxton is 25 years old, which is one of those rare facts that is shocking both ways. It's a little bit shocking that he's ALREADY 25 years old. And it's a little bit shocking that he's ONLY 25 years old.
I so, so, so, so, so want this to be the year for Buxton.
Let's run this through the Buxton story, shall we? In 2012, Buxton was the second pick in the draft, right after another high school super-talent named Carlos Correa. Baseball America had Buxton as the best high school prospect in America before that season ever began, and the high school player of the year after the season ended.*
*Heck, Buxton was a nationally known Appling County high school star as a high school JUNIOR. In his team's big playoff series, he went 7 for 12 with three doubles and a homer and he also threw eight innings in two days, allowing just two hits. "He's a stud ... we haven't seen a kid like that," one of the opposing coaches, Hart County's Matt Hastings, said. Buxton might have been the first pick in the draft ahead of Gerrit Cole after his junior year.
In 2013, Baseball America said: "Has a chance to be a superstar along the lines of Andrew McCutchen." He was the No. 23 prospect in the game.
In 2014, Baseball America said; "Is an 80 runner ... can generate easy power to all fields ... has tremendous arm strength and plus-plus range in centerfield." He was not only BA's No. 1 prospect, he was also individually the No. 1 prospect for every BA writer.
In 2015, after an injury-plagued season, he moved down to BA's No. 2 prospect after Kris Bryant. But everyone was still sure that he would become one of the game's great stars. He was only 21.
In 2016, after another injury-laden season and a rough first-crack at the big leagues, he was AGAIN ranked the No. 2 prospect in baseball, this time after Corey Seager.
The Twins were finally ready to give him the job ... and he wasn't quite up for it. Buxton hit .225/.284/.430 in 92 games. It was discouraging, but only because we had been hearing about him for SO LONG, and the other prospects of his time -- Seager, Bryant, Boegarts, Correa, etc. -- were arriving and making huge impacts.
In 2017, though, we saw it. All of it. Buxton came out of the gate so abysmally -- he was hitting less than .200 and slugging less than .300 as late as Independence Day -- that I imagine even his biggest believers began to worry.
Then came the explosion, the thing we had anticipated. From July 4 to the end of the season, Buxton hit .314/.359/.553, he stole all 15 bases he attempted and he played centerfield about as well as anyone has ever played it. It was 61 games of pure bliss, music, poetry, like watching Willie Mays 2.0.
This is corny, I know, but look, there are a handful of players who are so wonderful, so brilliant, so much fun to watch and so good at what they do, that they cut into your heart and make you feel better about mankind. I just watched Apollo 11, the documentary with all the amazing footage from the moon landing, and what struck me was how emotional it was. Even now, all these years later, it's so touching to see us -- and by "us" I mean human beings -- achieve something so impossible.
There are a few players who offer a minature version of that sweeping feeling, and Byron Buxton was like that in the second half of 2017.
So I couldn't have been more excited for 2018 and ... splat. Injuries. Struggles. Disaster. Buxton hit .156 in the few games he managed to play, struck out 28 times against three walks, it was horrifying.
So what happens this year? He's 25 already. And he's only 25. He was amazing during spring training. I'm so hopeful that this is the year Byron Buxton takes us to the moon again.
---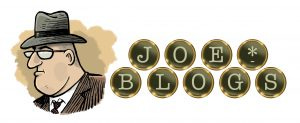 This is a free JoeBlogs preview. To become a member, click here.
---
Third place: Chicago White Sox
Record: 70-92
Wait, he's on the team?: Ivan Nova
Breakout?: Well, we keep waiting for Yoan Moncada to break out so ... why not this year?
Not too sure about: Lucas Giolito.
Michael Kopech pitched in our town of Charlotte last year AND he's dating Riverdale star Vanessa Morgan AND our youngest daughter Katie is dangerously obsessed with the show Riverdale. All this means that Michael Kopech is currently the favorite baseball player in our household. We're all very sad that he will be missing 2019.
Let's talk for a minute about minor league systems. As we look back over the last decade or so, we find that what seems obvious is also true ... if you build a great minor league system, the best in baseball, you will probably reap the rewards. Here's a quick rundown of the best systems in baseball (as ranked by BA) since 2010:
2010: Tampa Bay Rays
Best prospects: Desmond Jennings, Jeremy Hellickson, Wade Davis, Matt Moore.
How did it turn out?: Not bad. The Rays did make the playoffs in 2010, 2011 and 2013, and with those prospects playing key roles. But you can't say they got the most out of it. They traded Davis (who helped another team do pretty well) and none of the players turned out to be enduring stars.
2011: Kansas City Royals
Best prospects: Eric Hosmer, Wil Myers, Mike Moustakas, John Lamb.
How did it turn out?: Amazing. Back-to-back pennants. A World Series title. The Royals were helped immensely by three lower-level prospects in that system, No. 12 Yordano Ventura, No. 17 Salvy Perez and No. 30 Kelvin Herrera. That was some kind of homegrown team.
2012: Washington Nationals
Best prospects: Bryce Harper, Anthony Rendon, Brad Peacock, A.J. Cole.
How did it turn out?: You'd have to say it turned out OK, four playoff appearances in six years. But the team has fallen heartbreakingly short of real success. And after Harper and Rendon (not a bad double) they used their system mostly to get veterans. They traded Cole and Peacock for Gio Gonzalez. And they traded Robbie Ray for Doug Fister.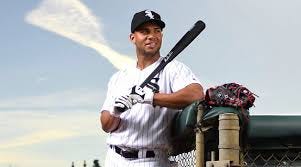 How far can Moncada and a few top prospects take the White Sox?
2013: St. Louis Cardinals
Best prospects: Oscar Taveras, Shelby Miller, Carlos Martinez, Trevor Rosenthal.
How did it turn out?: The tragic death of Taveras makes the heart hurt. The Cardinals reached the World Series that year and made the playoffs the next two seasons with Miller, Martinez and Rosenthal and various others playing a role.
2014: Pittsburgh Pirates
Best prospects: Gregory Polanco, Jameson Taillon, Tyler Glasnow, Austin Meadows.
How did it turn out: Lousy. This is the one big miss of the decade. The Pirates did make the playoffs in 2014 and 2015, and Polanco played a part in that, but all in all this didn't work out. Maybe the Pirates botched it. But I think what really happened is that Baseball America picked the wrong team.*
The Red Sox finished second in the Organizational Talent Rankings that year, and with Xander Boegarts, Jackie Bradley, Travis Shaw, Rafael Devers and a guy named Mookie Betts in their system, they ended up being the best.
2015: Chicago Cubs
Best prospects: Kris Bryant, Addison Russell, Jorge Soler, Kyle Schwarber.
How did it turn out?: Uh, not bad.
2016: Los Angeles Dodgers
Best prospects: Corey Seager, Julio Urias, Jose de Leon, Cody Bellinger.
How did it turn out?: Uh, not bad.
2017 and 2018: Atlanta Braves
Best prospects: Ronald Acuna, Ozzie Albies, Sean Newcomb, Dansby Swanson.
How did it turn out?: So far, so good -- the Braves made the playoffs in 2018.
2019: San Diego Padres
Top prospects: Fernando Tatis, MacKenzie Gore, Luis Arias, Francisco Meija.
How did it turn out?: I'd be excited if I were a Padres fan.
So why do I put all of this in a White Sox preview? It's because the White Sox farm system has had a lot of hype ... but they've never been ranked No. 1. They've never been No. 2 or No. 3, either. The last two years they were fourth. This year, they're sixth.
There's a specific reason for this, which I wlll get into, but first I should say that probably no system has had as many high-profile prospects the last few years as the White Sox. Yoán Moncada topped out as the No. 2 prospect in 2017. Eloy Jimenez is the No. 3 prospect in baseball now (and he just made the team). Kopech is a huge prospect. Second baseman Nick Mandrigal is a big prospect. Tim Anderson was a big prospect. Etc.
But here's the problem: They've never had the DEPTH in their system (which is why they've never been a top-ranked overall system). They have been big-game hunters, and as mentioned in the Cleveland preview, that isn't enough. You need A LOT of good players.
Plus, prospects disappoint more than fulfill. I'd rather have five B-level prospects than two A-level prospects. The chances that both A-level prospects bomb is pretty good.
For now, the White Sox will have three of those massive prospects on the left side of the field -- Moncada, Anderson and Jimenez. So far, Anderson has been disappointing as a hitter and Moncada has not clicked. There's hope that one, two or all three of them will end up being huge stars. But the White Sox need to develop a bunch of supporting actors too.
Fourth place: Kansas City Royals
Record: 70-92
Wait, he's on the team?: Homer Bailey
Breakout?: Jorge Soler. Healthy? Please?
Not too sure about: Speed killing.
Sometimes in sports, everything comes together not for a team, necessarily, but for a player. I think of George Gervin on those late 1970s San Antonio Spurs*, they played a perfect style for Gervin to score a bajillion points, and he scored a bajillion points, often with the finger roll (one thing he could do was finger roll).
*I just realized -- I'm sure I knew this at some point and just forgot -- that until 1980, the San Antonio Spurs were in the EASTERN CONFERENCE. That's just plain weird.
I'm sure you can come up with countless examples of this, of players who found themselves in exactly the right situation to do amazing individual things.
The Kansas City Royals seem like the perfect team to allow Billy Hamilton to be the most exciting Billy Hamilton.
I'm sure they will let him steal every single time he gets on. Billy Hamilton figures to have a perpetual green light. I mean, he might steal 80 or 100 bases. He just has to get on 80 or 100 times.

That huge Kansas City outfield will provide the perfect opportunity for him to have one of the greatest defensive seasons in baseball history.

The team isn't GOING anywhere, so there's every reason to give Hamilton the opportunity to play every day and do his thing no matter how badly he's hitting.

This team is going to build its character around speed, and while it might not win games, it should be fun. Hamilton is at the heart of that.

The Kansas City fans will absolutely fall in love with him and the way he plays.
I'm very excited about the Billy Hamilton Experience.
As for the rest ... I fully anticipated a 100-loss prediction, but looking over that roster, no, I don't think they will lose 100. I think the pitching is a little better than I thought. It's not good, don't get me wrong, but Brad Kellar and Jakob Junis seem surprisingly effective despite not having killer stuff, and there's a bunch of veterans who might get some outs.
Meanwhile, Mondesi is legitimately exciting, and I want to believe in Ryan O'Hearn. I wouldn't be surprised to see the Royals finish third, though I would be surprised if they came anywhere close to .500.
Fifth place: Detroit Tigers
Record: 62-100
Wait, he's on the team?: Ron Gardenhire. I can't get used to it.
Breakout?: Matthew Boyd, maybe? Honestly, tough to find a breakout candidate.
Not too sure about: Anything.
What do you do when you're a fan of a team filled with ancients and Hail Marys and managed by Ron Gardenhire? I don't think there's a great answer for this, except that you just keep on going.
I'm sure this is no secret in Detroit, but I imagine nobody outside Detroit ever thinks about how the Tigers' World Series title drought is now 35 years old. That's not nothin' ...
Longest championship droughts in baseball:
Cleveland, 71 years

San Diego, 51 years

Milwaukee, 51 years

Texas, 47 years

Seattle, 43 years

Pittsburgh, 40 years

Baltimore, 36 years

Detroit, 35 years
One of the problems of getting old is that you lose track of time ... I pretty vividly remember those Alan Trammell/Lou Whitaker/Sparky Anderson Tigers, who ran away with things in 1984 (as I remember the Ripken/Murray Orioles, who won it, and the Stargell/Parker Pirates), and so I don't THINK of the Tigers as having a long drought. But it's been 35 years, man. That's two high school seniors ago.
This year's Tigers team is a remnant of a missed opportunity. That's how life goes. The window opens, and you get your chance, and then the window closes. The 2006 Tigers, with young Justin Verlander, Jeremy Bonderman and Joel Zumaya (heck, even Fernando Rodney was sort of young then), led the American League in ERA, destroyed the Yankees and A's on the way to the World Series and then got crushed by the Cardinals.
Then the Tigers missed some chances (finishing one game back in 2009) before becoming a powerhouse behind Verlander, Scherzer and Porcello and also Miggy, Magglio, Victor and Prince. They should have gotten more out of it. They lost the 2011 ALCS to Texas. They got swept by the Giants in the 2012 World Series. They lost the 2013 ALCS to Boston. They got swept in the 2014 Division Series by (yes) Baltimore. So close. So far.
And they were spent. They're still spent. They figure to be spent for some time yet. Getting close and losing stinks on so many levels as a fan. But the worst part is what comes after.